After a 50-year gap, Czech scooter brand Čezeta has revived the iconic torpedo-shaped 506 scooter, but now as an electric vehicle.
Čezeta built scooters from 1957 to 1964 as a subsidiary of Česká Zbrojovka Strakonice (ČZ) which made motorcycles from 1935 to 1997.
Production resumed in 2013 with the prototype of the retro-style Type 506 electric scooter.
For Čezeta's 60th Anniversary, the hand-built production model is now in limited production of 600.
They will only be available in Europe for now, but they intend to expand distribution to the USA and to Australasia from the end of 2018.
Price is about €7640 (about $A10,800, $US8150), depending on how you customise it and whether you choose to buy the battery at €2500 (about $A3530, $US2670) or lease it for €750m (about $A1060, $US800) a year.
The latter is a much better idea as you can replace it with a better battery when they become available.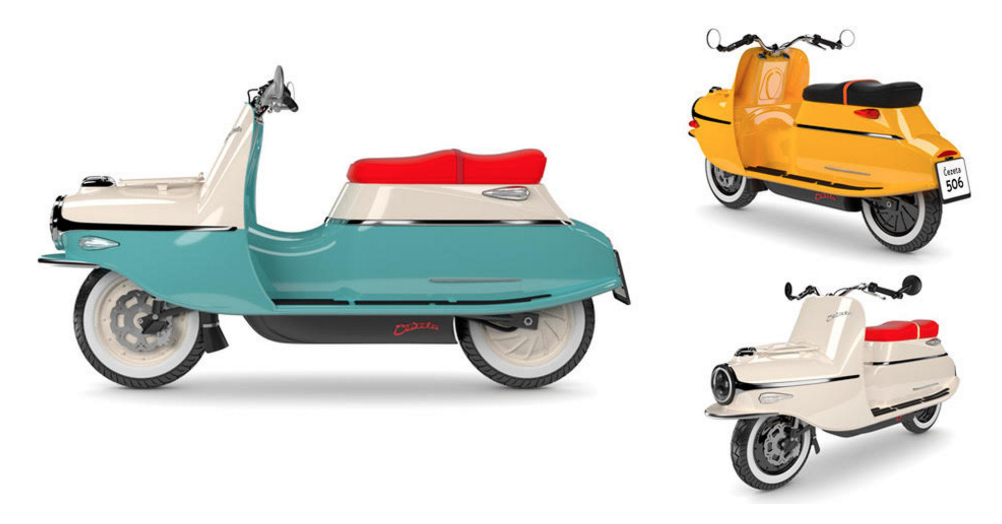 The Czech company claims range of up to 150km, extendable to 250km with a "touring trailer" coming later this year. We expect it may be a trailer with a bigger battery on board!
They also feature a two-way "Sway" throttle which uses the same kinetic energy recovery system (KERS) technology developed for Formula One racing.
It provides up to 15% extra range from the recuperative braking.
The battery can be recharged from any 110V-240V AC socket with the 1.8kW built-in charger.
The Czech scooter comes in two variants, the 01 which has a top speed of 85kjm/h, 80-100km range and 0-50km/h of 4.5 seconds, while the 02 has a 120km/h top speed, 120-150km range and 3.2 seconds to 50km/h.
Optional Accessories include two-tone paint, windshield, whitewall tyres, underbody lighting, GPS, adaptive deadlight, Bluetooth alarm system and public charging lead.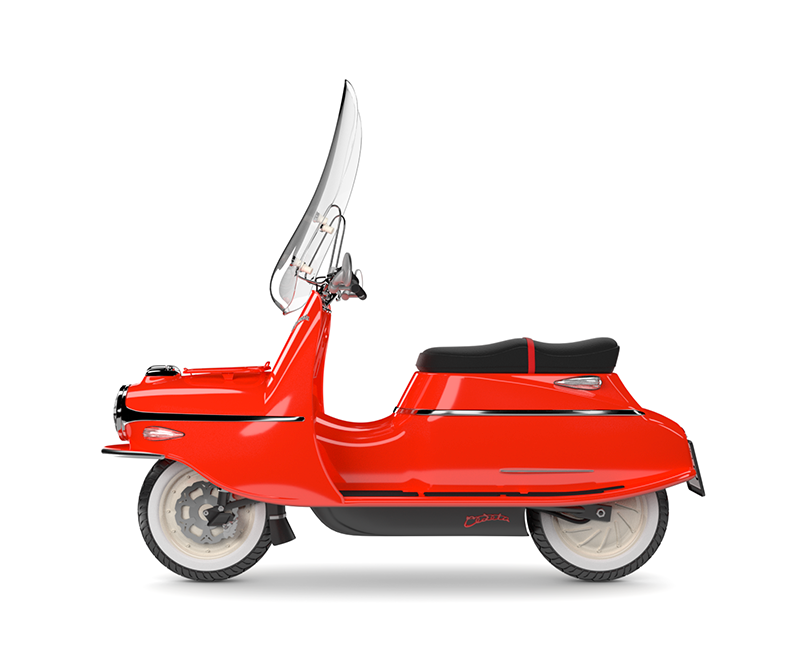 There are few original Čezetas left in Australia. Most were two-stroke 200cc models from New Zealand where they were made by JNZ Manufacturing Ltd in the 1950s and '60s under the name N-Zeta.