Here at wBW, we don't play favorites – at least, not unless it's a day where the bike build is particularly kickass. 
Today is one of those days.
Everybody, meet the 'Pegasus l'Étalon Noir' (Pegasus The Black Stallion) – a stupidly spiffy machine based on the Royal Enfield Continental GT 650, with work completed by none other than the designers and engineers at our favorite Parisian bike shop, Bad Winners.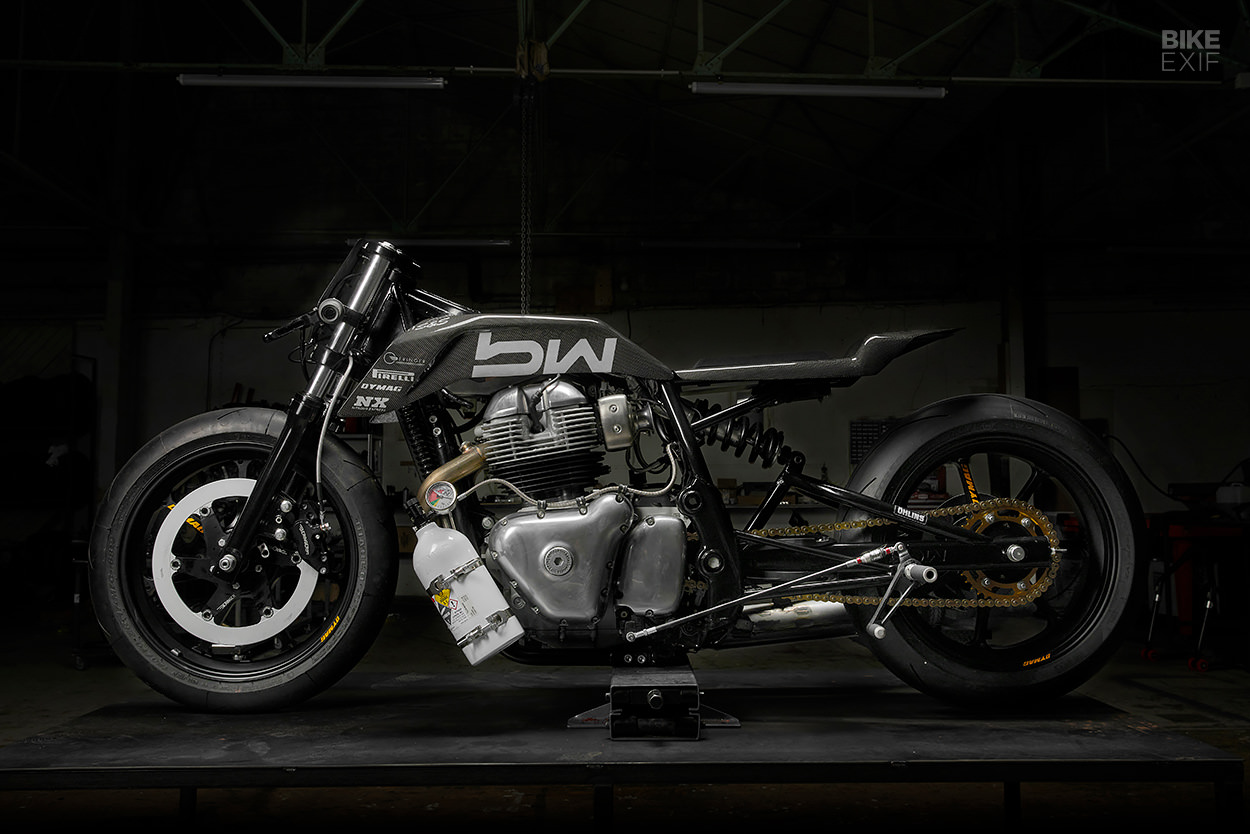 Top Speed tells us that it's thanks to the pandemic that this particular project was almost scrapped back in 2020 – and now, with the build restarted a year later and the end product officially debuted, we're glad the Pegasus made it.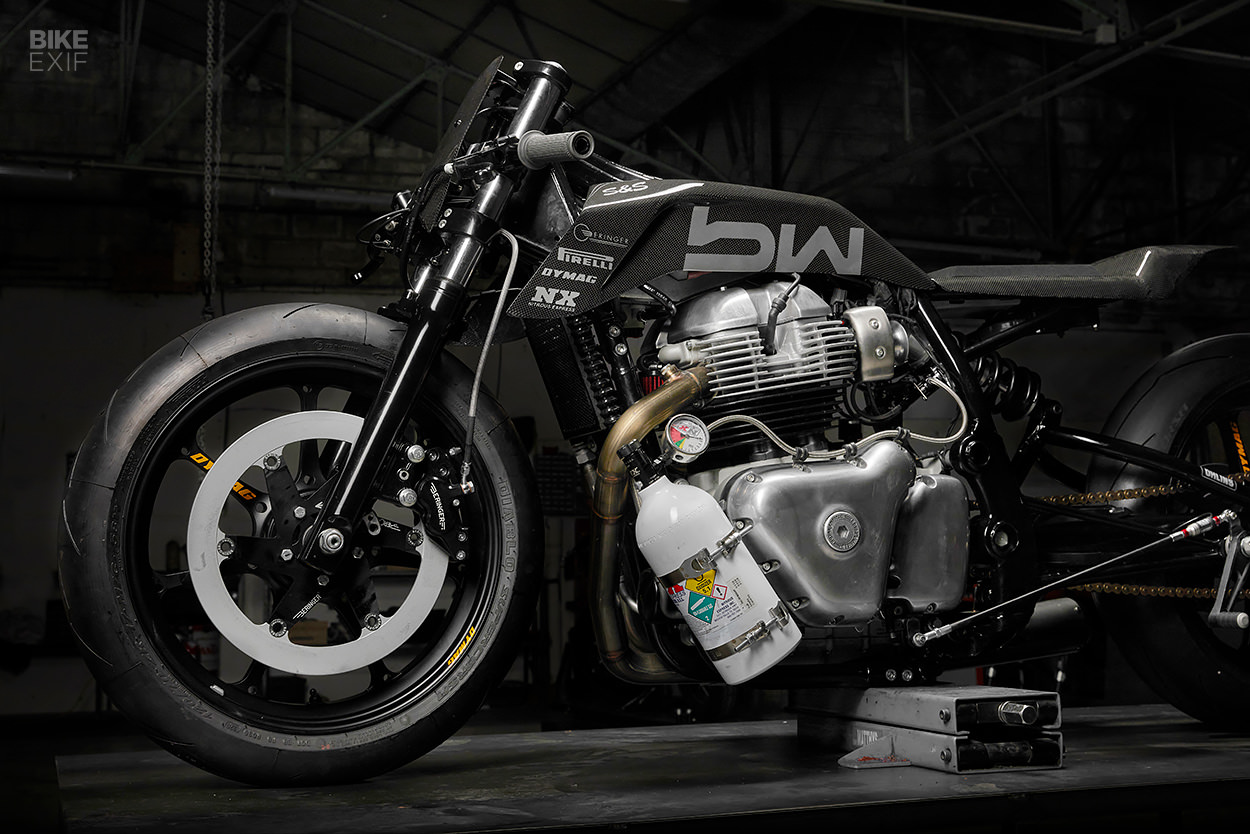 We say the bike is based on the Continental GT because there's virtually nothing left of the original bike. To drag this beastie out, Bad Winners added a "3D printed fuel tank cover, front number board, and tail section made entirely from carbon fiber."
Naturally, a stock 648cc engine wouldn't do for a drag race; BW added a big bore kit from S&S Cycles, ramping up the juice potential to 865cc and tricking the bike out with reworked cylinder heads, upgraded camshaft, reinforced clutch, and a two-into-one free-flow exhaust.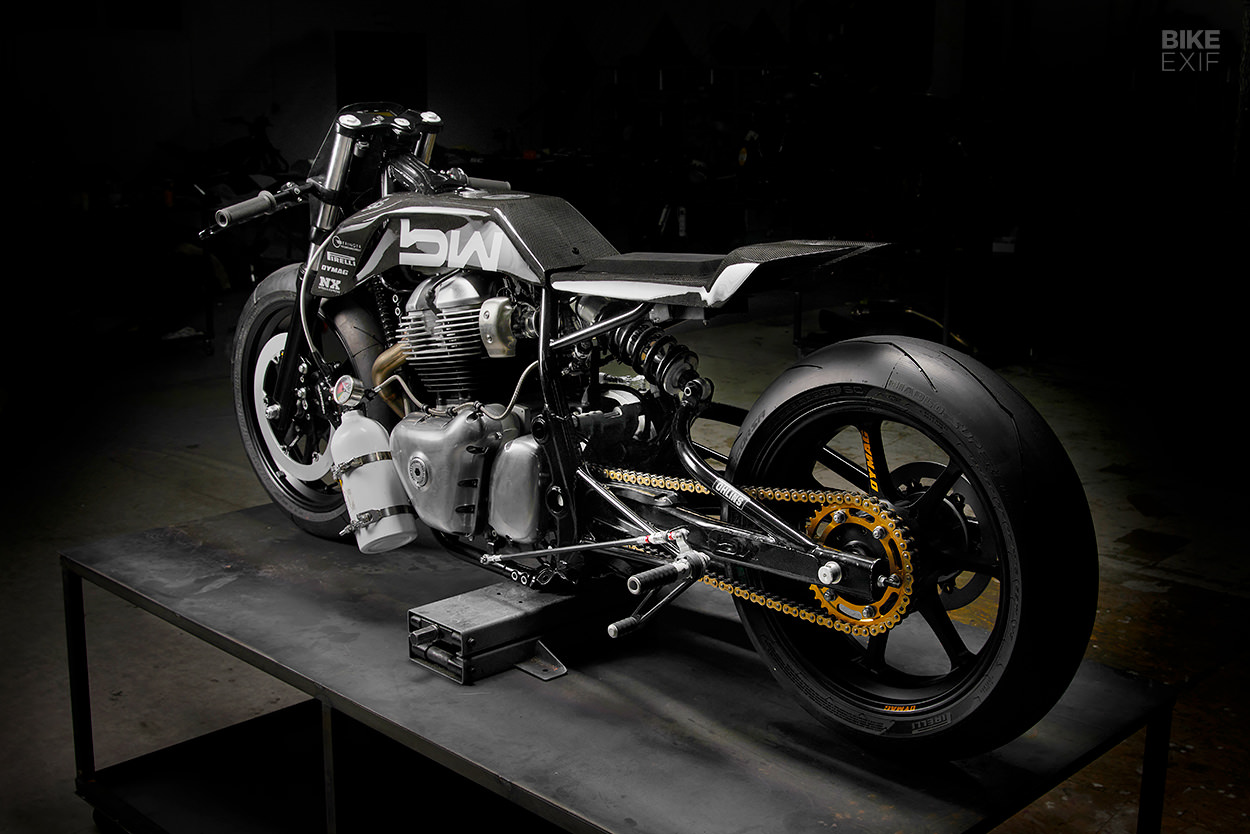 Obviously, if you're looking to blast off a few wigs, weight control is a consideration.  Top Speed tells us that "the redesigned fuel tank only holds half a gallon, enough juice for just a single pass."
Add to this the chopped subframe, fabricated mount (for the new Öhlins mono-shock), and stretched swingarm (getting the pegs as far back as possible) to complement the super-low clip-on handlebar, and you've got yourself a pretty one-trick pony for the collection.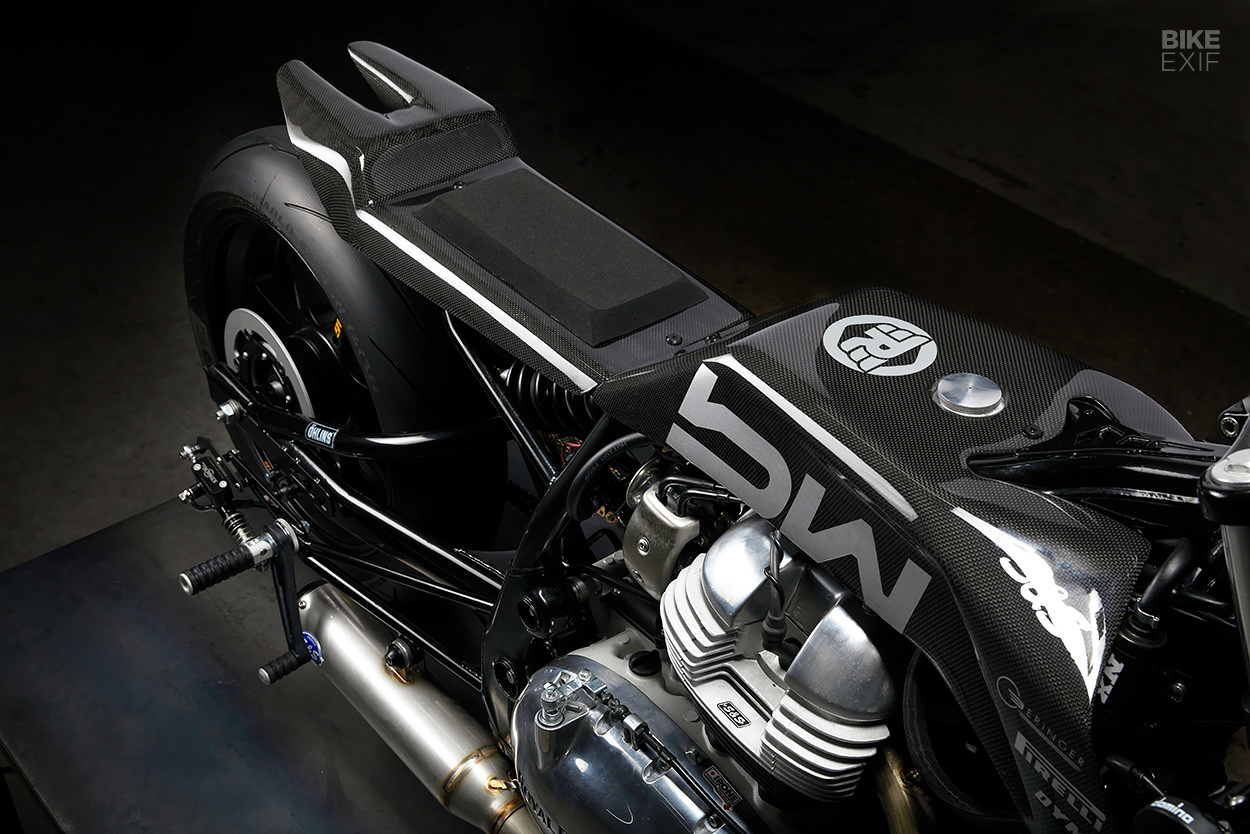 Oh, we almost forgot – the Pegasus drinks Nitrous. 
"The crown jewel is the insane Nitrous System which makes this more than capable of starring in the Fast & Furious movies (enough poke to give the cars a run for their money, anyway)," states the report. 
I personally can't wait to see the stallion in action – what do you think?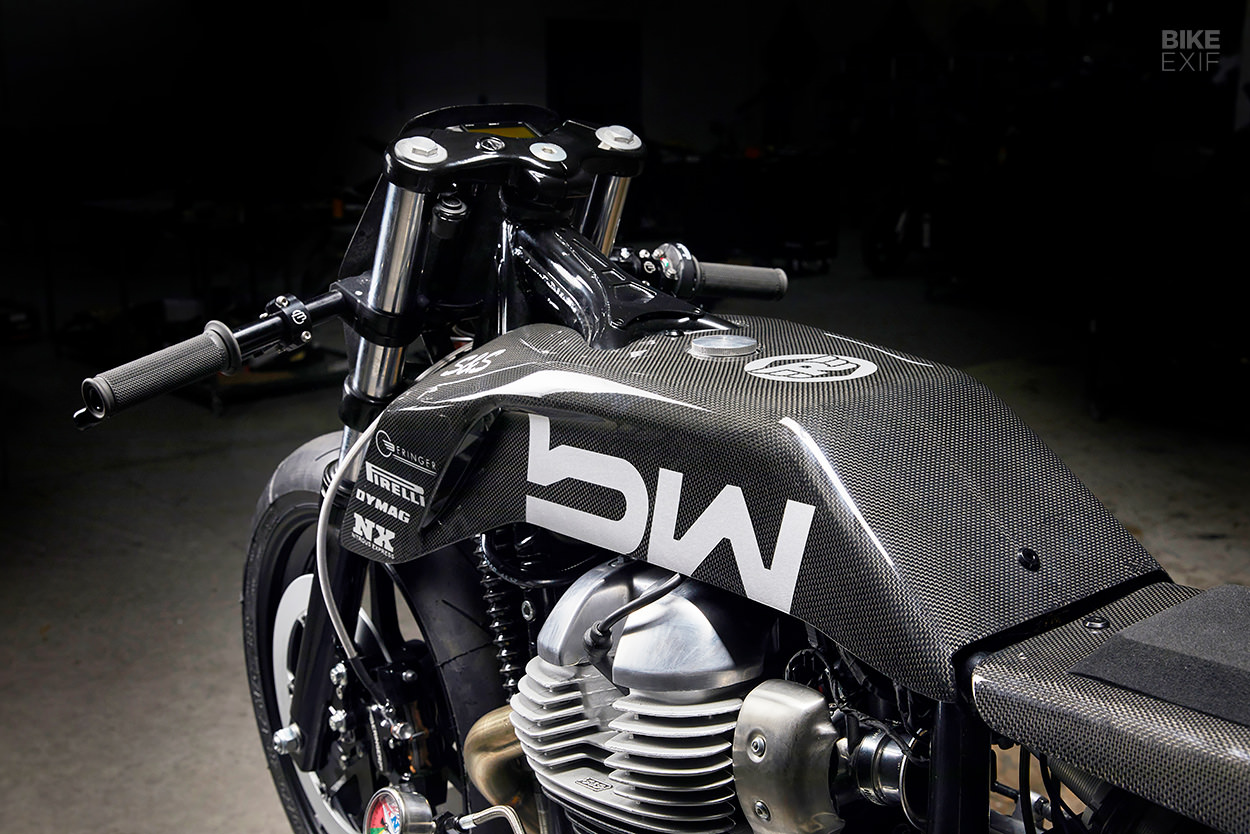 Comment down below, enjoy the media archive attached to this article for a closer gander at the 'Pegasus l'Étalon Noir,' and as ever – stay safe on the twisties. 
*Media sourced from BikeEXIF*