It's not every day that you come face-to-screen with a bike that's been inspired both from the pages of a manga and by the track proper – and while we can't vouch for how this build would do at full tilt, we know for a fact someone out there is counting their pennies to add her to their collection. 
/If you're like me and dabble in the world of anime, chances are you know the shonen/sci-fi/comedy flick Dragonball. It's a story centered around a young but incredibly strong boy with a monkey's tail who spends his days saving the world as a personified deus ex machina, completing adventures with family and friends. 
One of those friends is Bulma, the daughter of a wildly wealthy family who owns a company cfialled Capsule Corp.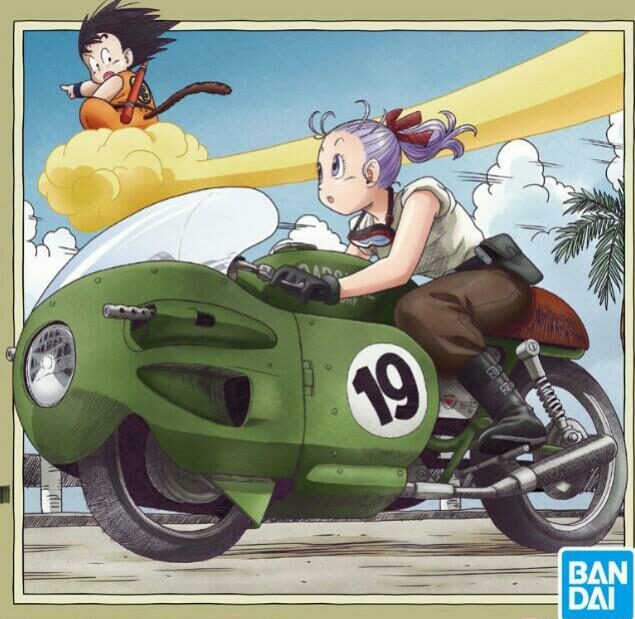 Throughout the series' escapades, you'll see Bulma astride her 'Capsule Corp Variable No. 19' machine, which can morph into a bipedal mech and trike as well as the obligatory motorcycle. 
Naturally, such a unique two-wheeler needed a quality bike for inspiration – and what better motive than the wickedly fast 1955 Moto Guzzi V8 500 GP Racer?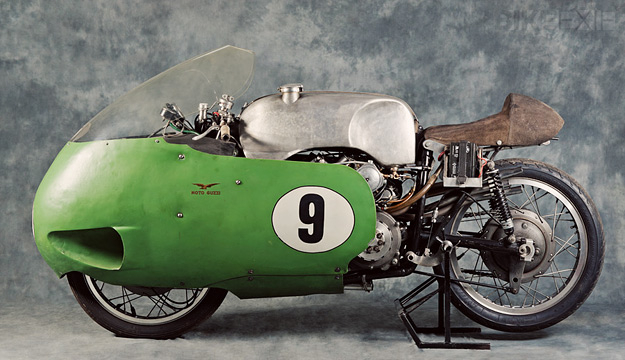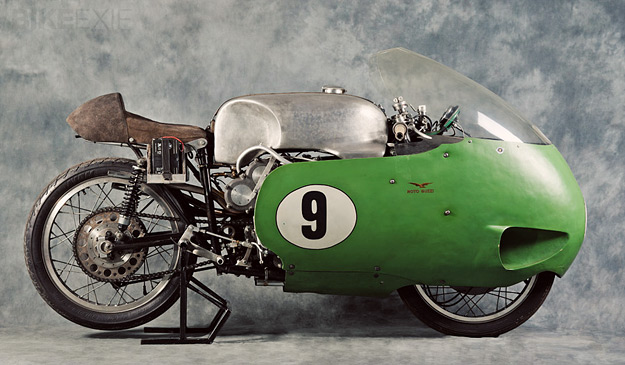 Featuring 78hp, a 275km top speed, powered by an air-cooled, four-stroke, 499cc V8 engine and joined to a four/five/six-speed gearbox (depending on the race situation), the V8 500 GP blasted through a number of records in its time, but her unreliable heart rarely allowed the bike to finish first…
Perhaps that's the second reason why the team at Ganesha Customs started off with a 125cc Honda Monkey donor bike instead.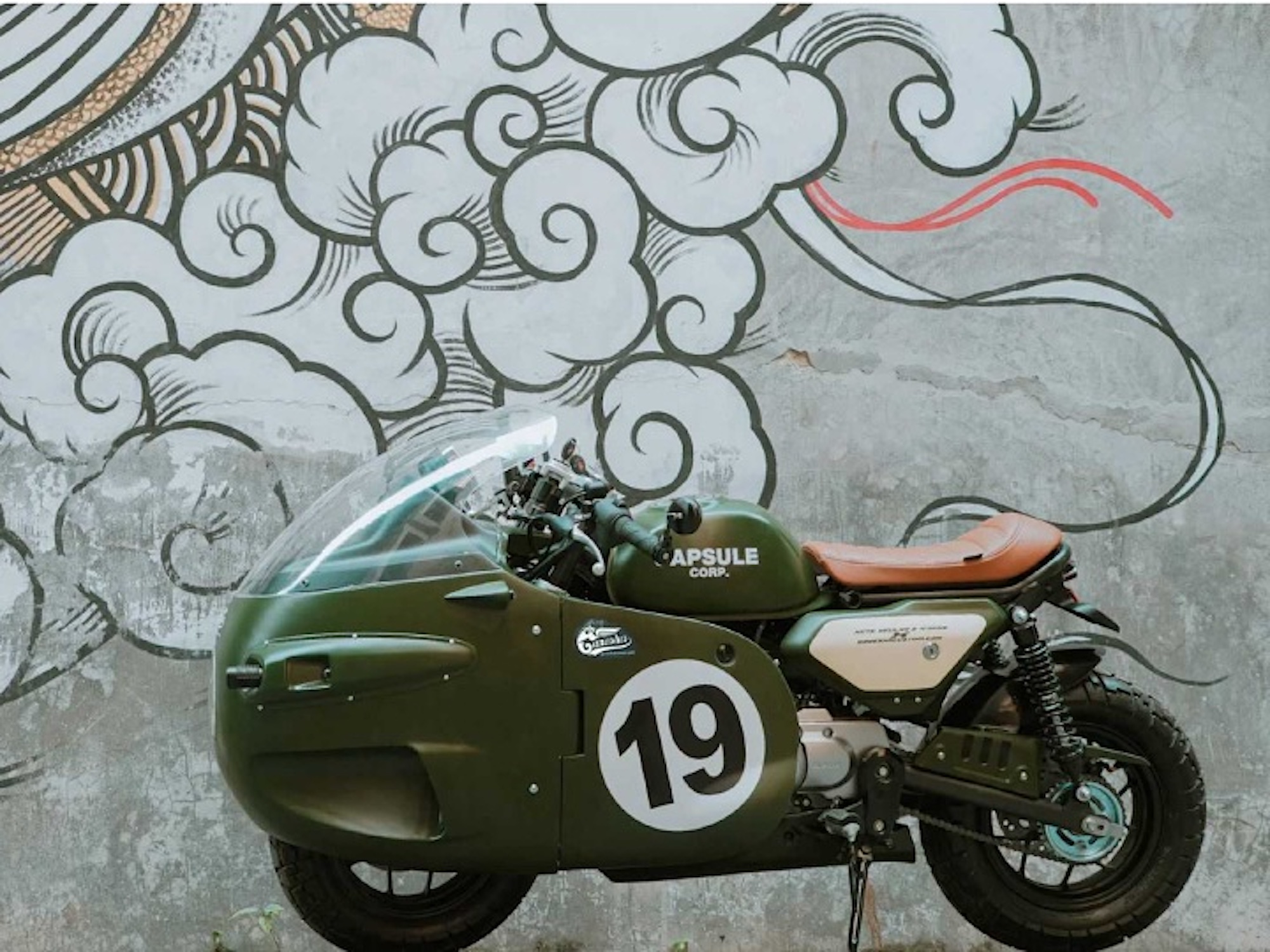 ZigWheels tells us that this build is the winner of the recent Honda Idea Challenge (the first reason), with the Monkey sporting lowered suspension, the iconic dustbin fairing, a new subframe, seat, and clip-ons. 
Ganesha Customs also went to town in the best way possible on the bike's paintjob, nailing Bulma's 'Capsule Corp' and '19' on the side of the bodywork perfectly.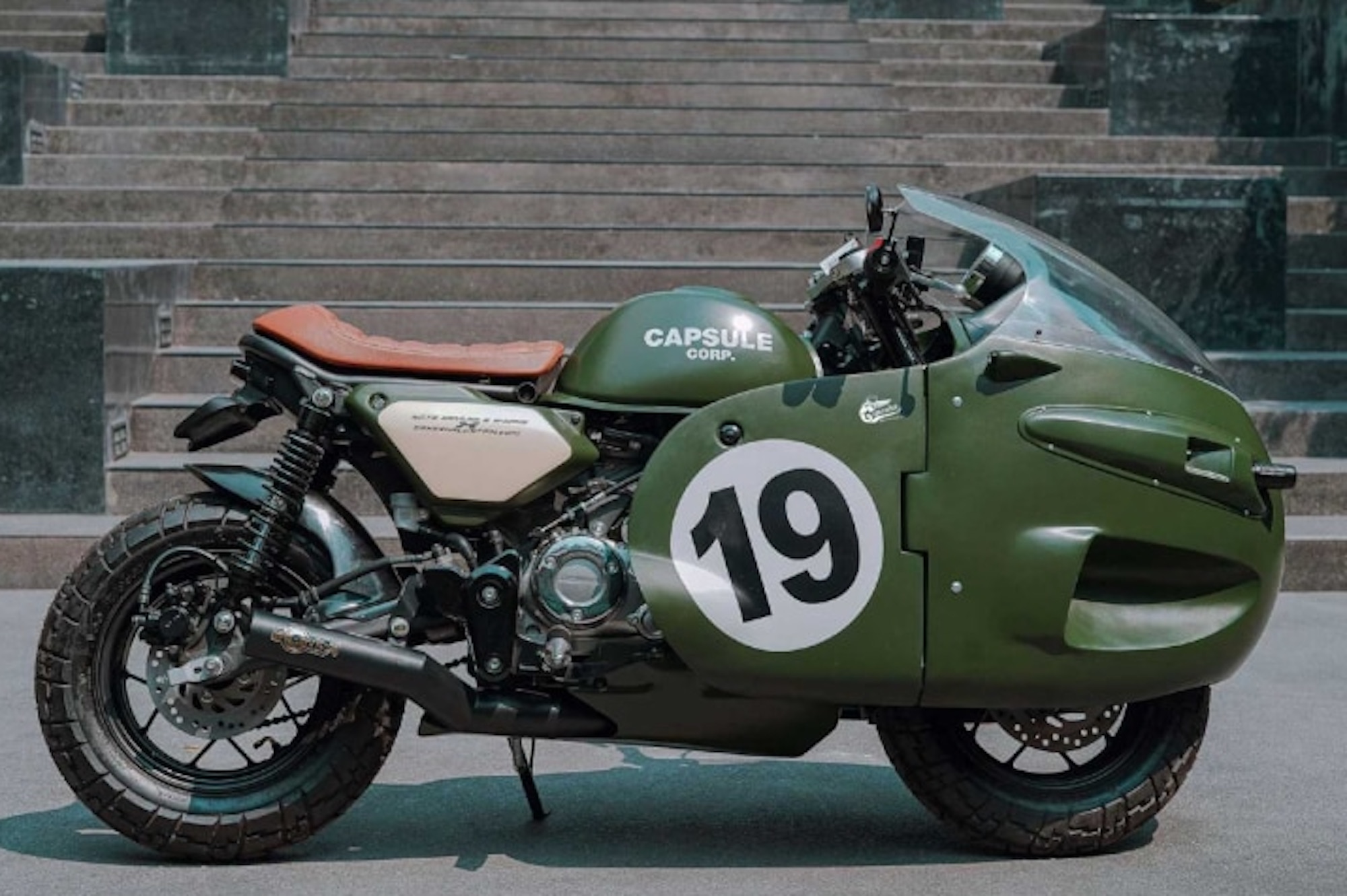 Not much else is known about the final build, apart from the fact that you can buy it for JPY 15,95,000, or approximately $11,549.95 USD – a steep price, but one that factors in a collectors' attention to detail. 
What do you think? Like what you see?
Drop a comment down below, we love hearing from you.
Be sure to subscribe to our newsletter for the best of the latest hand-delivered to your inbox, and as ever – stay safe on the twisties.