From the heritage-happy land of Schwetzingen, Germany, we bring you the 1000th motorcycle project to grace the good doors of WalzWerk Motorcycles. 
In fine form, the bike chosen for the build was none other than a 1990 BMW R1000RS – a key piece in Marcus Walz's café racer collection, and one that shows off the shop's tendency toward sparse visuals – nothing too cluttered – and a touch of nostalgia. 
A great combo.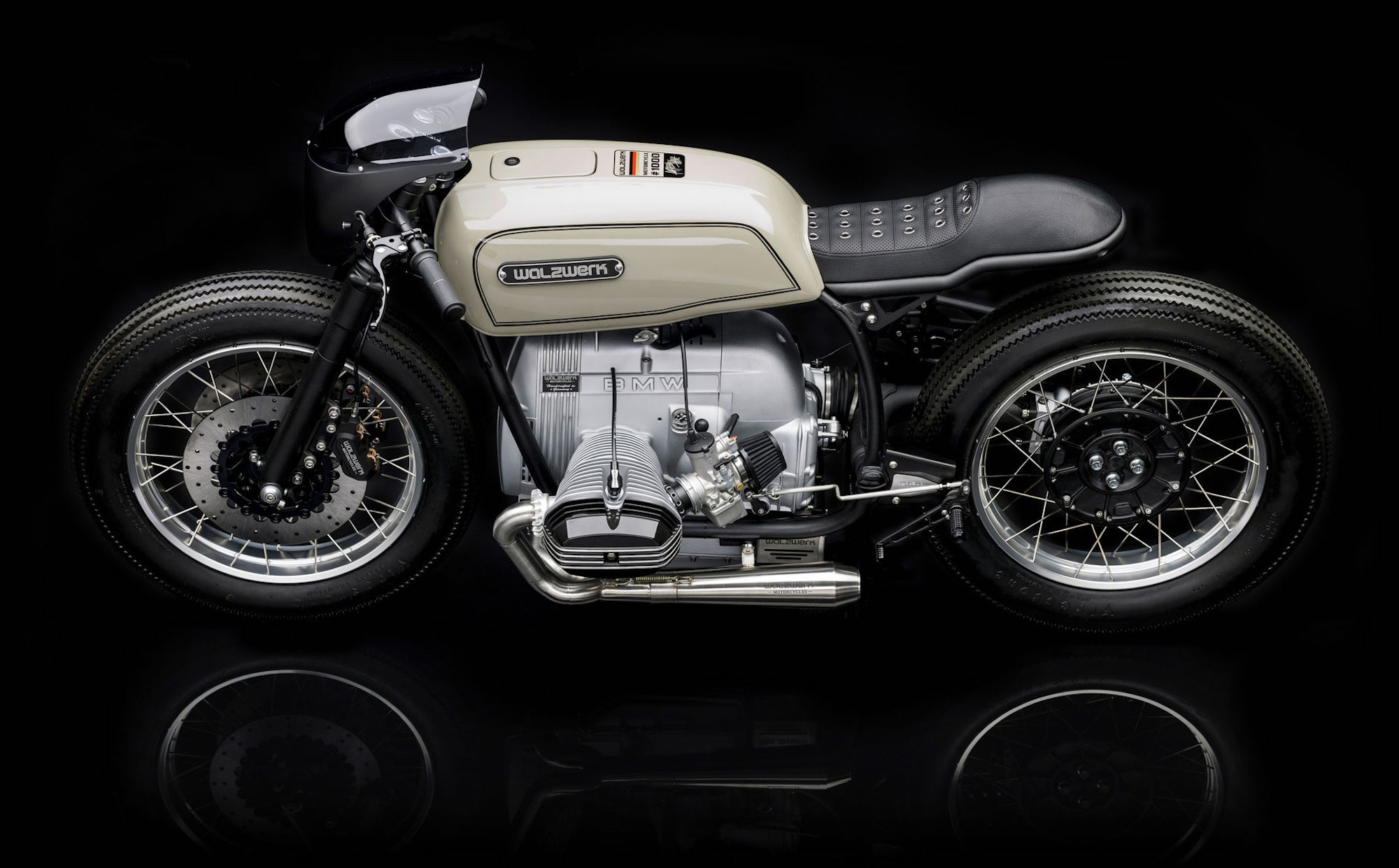 Naturally, aligning elements of old and new on a beauty bike like the 1990 BMW R1000RS requires careful placement and a certain pattern; for Mark, the agenda meant keeping her 1000cc boxer heart, but adding new crank, heads, ports, and valves for the view.
The original specs (59.5hp @ 6500rpm and 74Nm of torque @ 3500rpm) were also upped with the addition of "racing-oriented cam, electronic ignition, and Dell'Orto carburetors" – all of which bumped the bike's punting power to a very nice 85 ponies.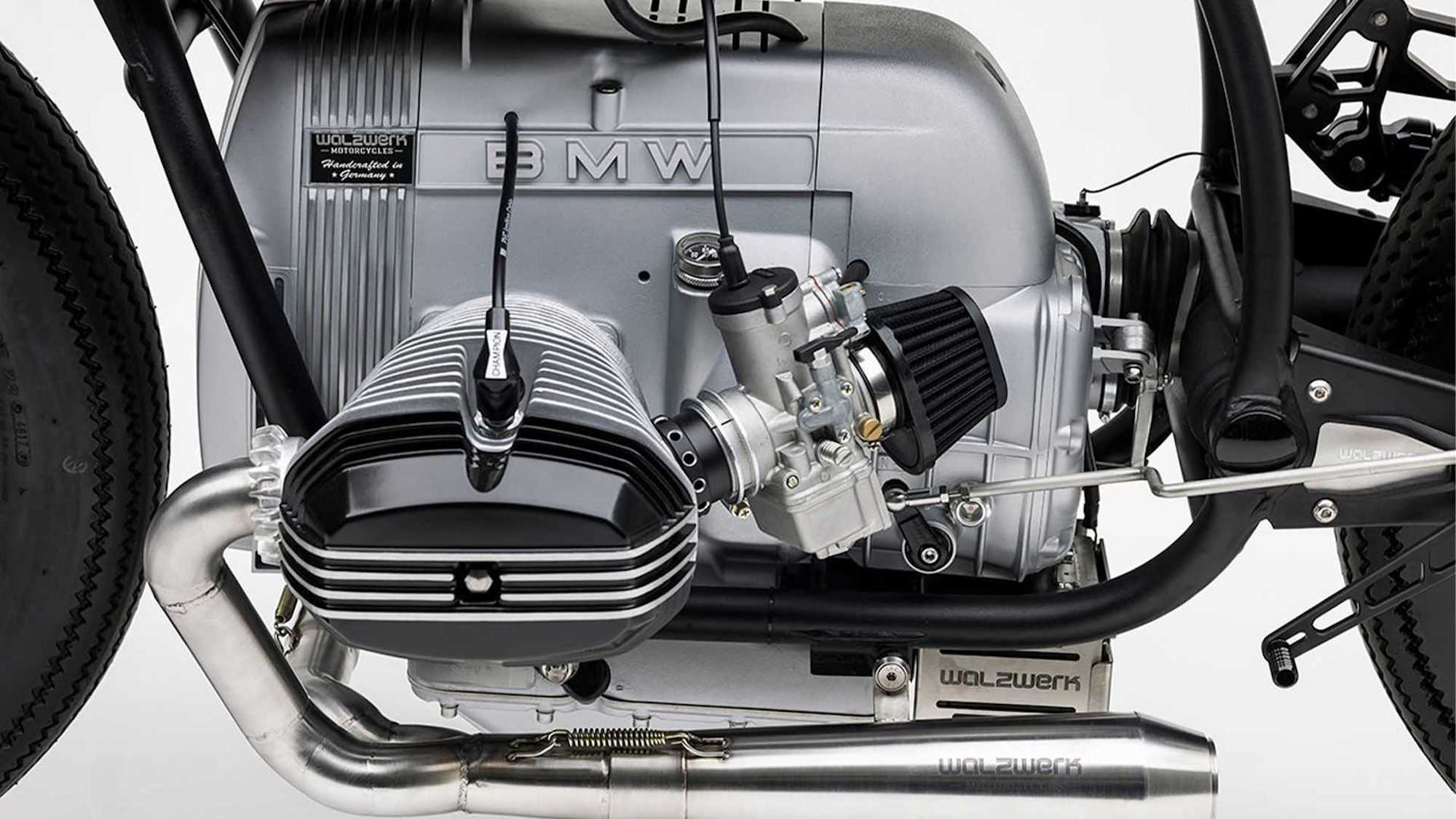 Next came the fun bit, with RideApart detailing that Mark's shop applied "bead-blasting and clear-coating [to] the unit for an immaculate finish," adding black valve covers (with contrasting stripes) and a two-in-one stainless steel pipe for flow.
To match her spiffy specs, Mark stripped the bike of her more bulky parts, removing unneccesary frame tabs and cleaning the chassis with hours of sandblasting and rewelding before donning bodywork from a Harley bike, and the tank from a 1970s Honda CB.
For suspension, WalzWerk kept the front forks, shaving the lower end and dropping the travel by 5". For the rear, Mark didn't hold back, installing a BMW R-series-specific 'Sidewinder' kit that was apparently developped by the same guys that distribute YSS Suspension.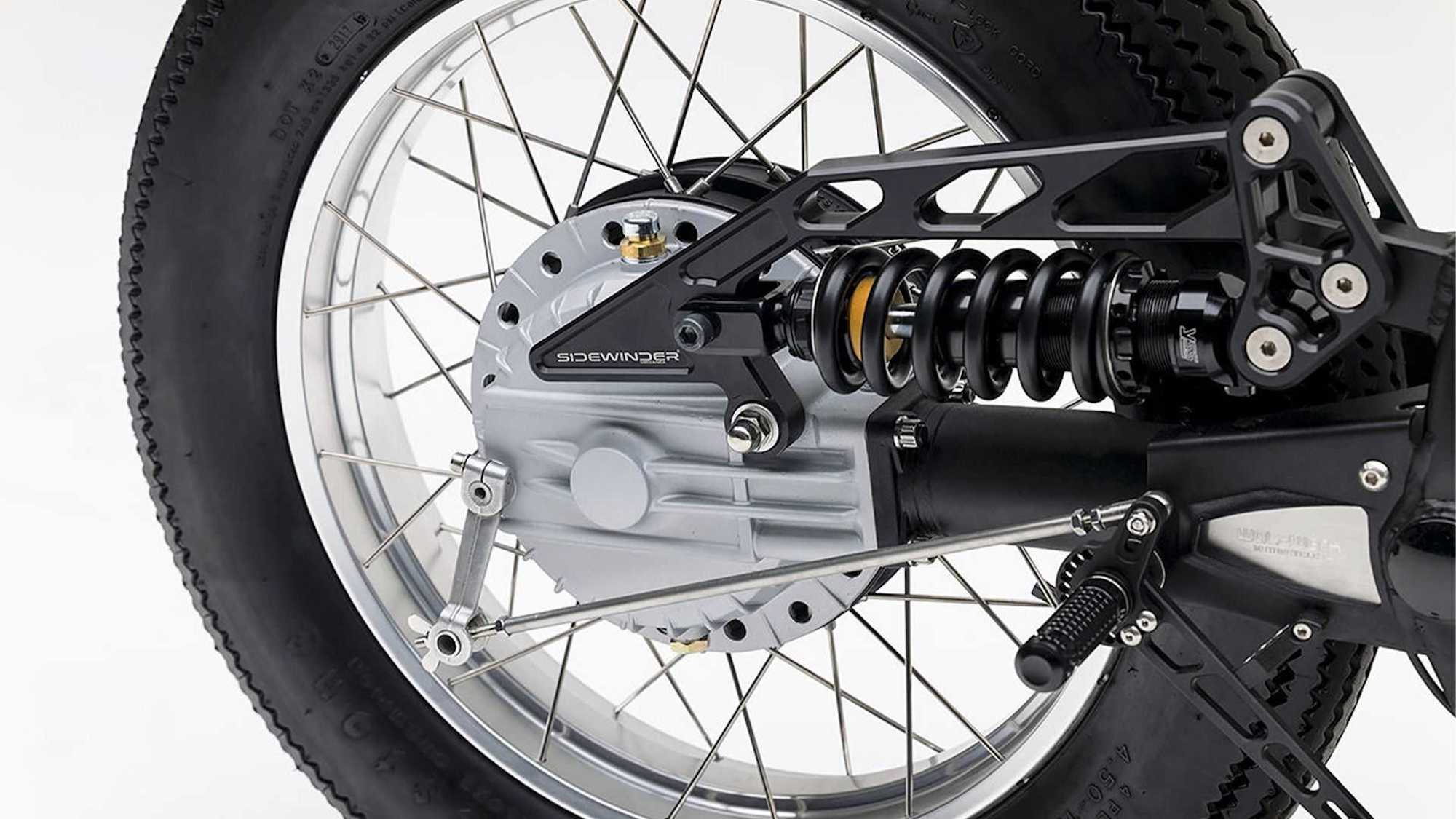 "I got the very first kit for this special bike," Walz tells BikeExif. 
"Up to today, this is still the first and only bike worldwide with this kit installed."
Here's a list of other stuff WalzWerk did to the R1000RS:
CNC-machined triple trees

clip-ons with Daytona grips

KustomTech levers

integrated push buttons

Motogadget speedo

18" wheelset (WalzWerk)

brake discs (WalzWerk)

Calipers (WalzWerk)

rear-set controls (WalzWerk)

Trademark WalzWerk saddle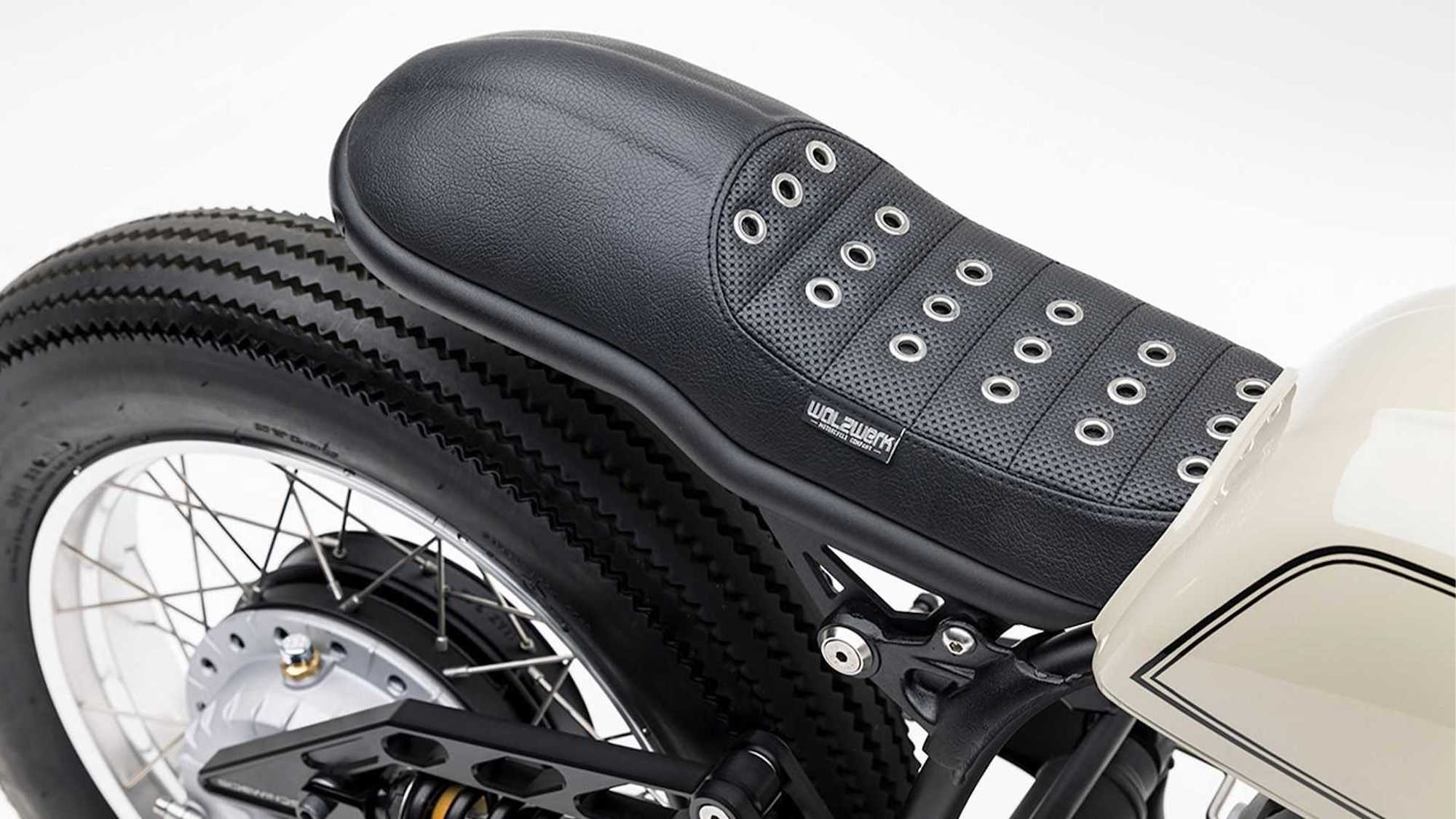 Do you like the look of WaltzWerk's 1990 BMW R1000RS?