The custom motorcycle culture is growing in Brisbane as more and more inner-city people turn to two wheels to commute and avoid heavy traffic.
That's according to custom shop Smoked Garage Custom Motorcycles which has moved from the outer suburbs to Fortitude Valley to tap the nascent market.
Smoked marketing manager Benny Selboskar says the new location at 99 Bridge St will "take advantage of the huge amount of development happening in the area".
"Traffic's obviously just getting worse and worse, and inner-city parking is most definitely a premium. So we see there being a big market in the future as commuters jump on to two wheels."
He says there is also a subsequent growing custom culture in Brisbane.
"It's obviously a thriving scene in Sydney and Melbourne, and like most things Brisbane is generally a few steps behind," Benny says.
"I think more and more people are looking for something unique that separates them from the rest. So, rather than going out and buying a generic bike from a big name dealership, they're looking for something they can personalise and call their own."
The new shop is in the old heritage-listed iceworks with old brickwork, exposed beams and an old gantry as a feature.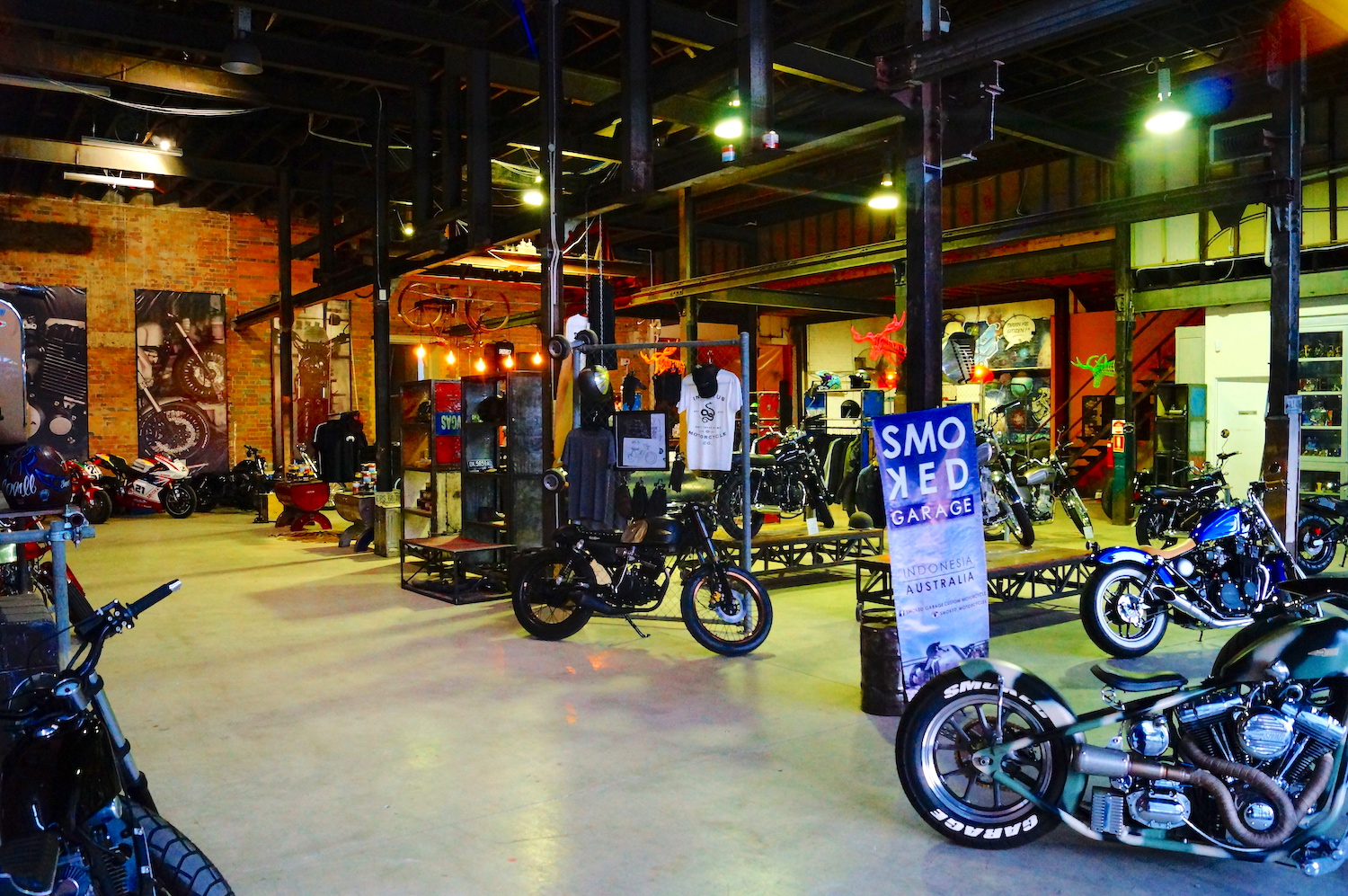 "What we've set up and where we want to be is more than just a motorcycle showroom. We want to create a hub where riders of all walks can converge and hang and talk shit," Benny says.
"We've got great quality coffee, a pool table and a few more things planned for down the track. We even have have some free on-site parking which is unheard of in the Valley."
Win at opening event
Their first big event is the official opening party to which all riders are invited. It will be held next Saturday (November 5, 2016) from 4.30pm with beer cocktails, coffee and food available and music supplied.
Bookings are essential, so RSVP via email.
Guests who bring their custom bike can also win prizes from SA1NT denim motorcycle clothing.
SA1NT is one of many brands of trendy gear the shop will stock as well as RXT and Nexx X-Garage helmets.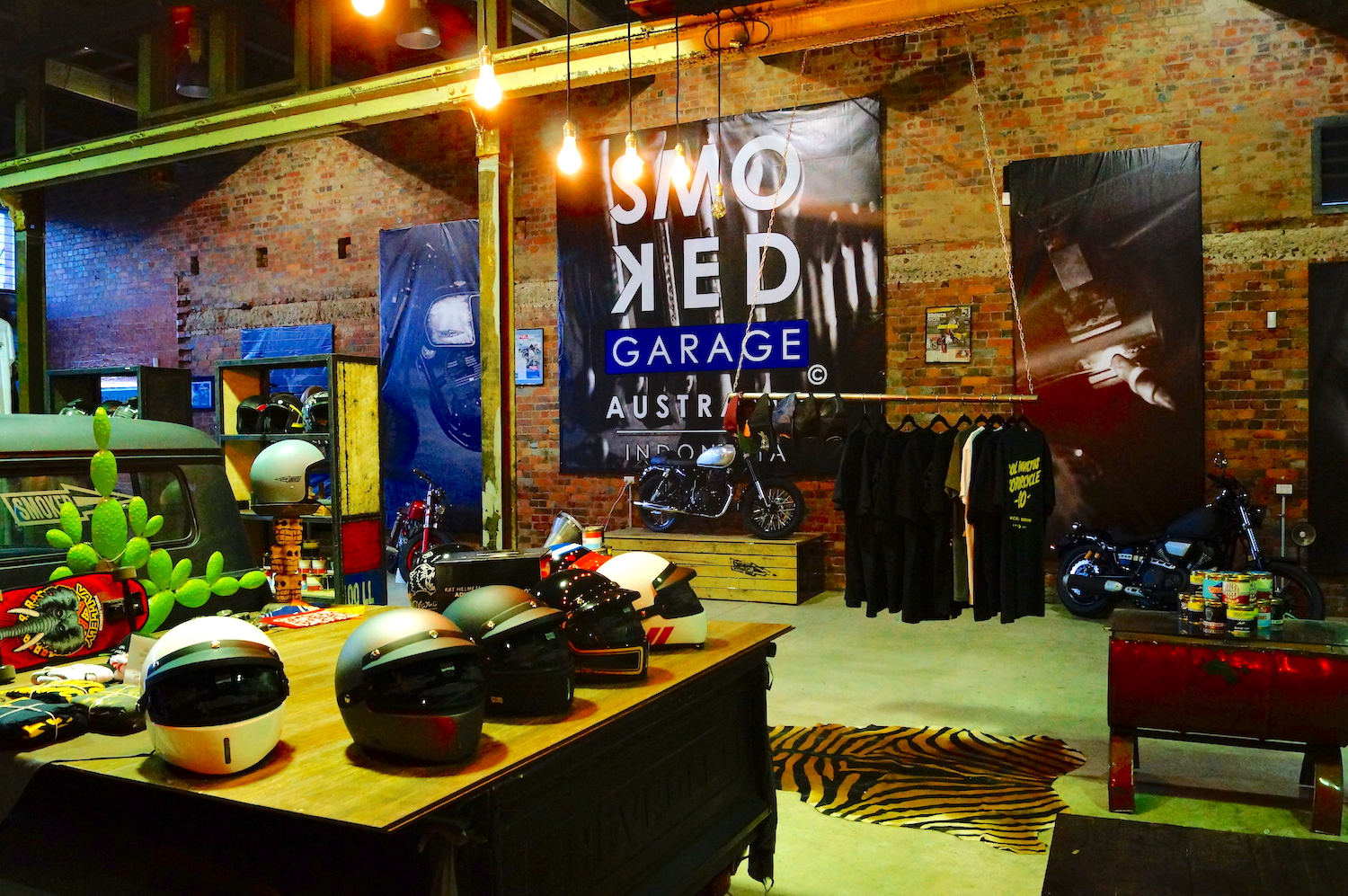 "Our range of products will grow as time goes on and our presence and foot traffic increases," Benny says.
They are also now a dealership for Sol Invictus, stocking their Mercury and Nemesis models.
"We've customised a good number of them. When the director of Sol Invictus saw some of them he was blown away with what we'd done," he says.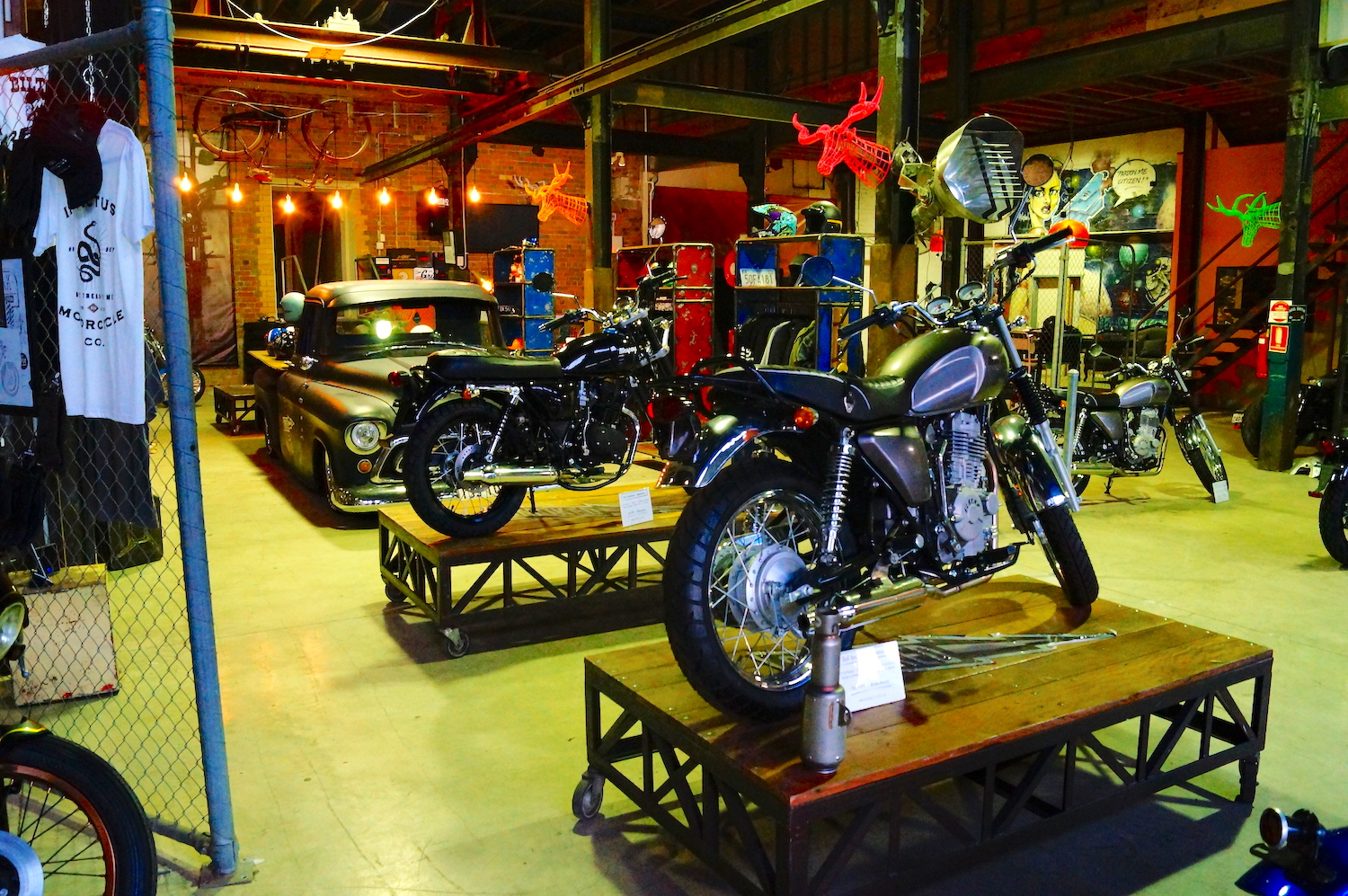 Bali beginnings
The Smoked concept began as a Bali import furniture store. However, owner Shane Covill has evolved it into the current shop, bringing a touch of Bali bike culture to Brisbane.
He says he became enchanted by Bali when he visited in 2010. "I fell in love with the people, the culture and the riding," he says.
The trained commercial designer applied his talents to bike design and has produced some wild bikes for the local market.
One of the most popular is the Smoked Bronco racer bike inspired by the Lotus C-01.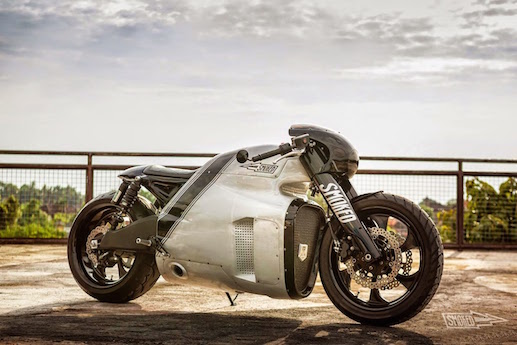 The first was sold to Brisbane Broncos forward Josh McGuire and named in his honour.
Shane says all their customs are track tested at Mt Cotton and approved by the Department of Transport.
Their latest custom job is their beautiful Copperhead Harley Street 500. Watch the video of its making.
Benny says Smoked has also been invited to display their bikes at a massive event in Abu Dhabi in November.