More than 5000 are expected to attend the Freak Show Festival of Motorcycles run alongside the return of the national Harley Owners Group (HOG) rally in Walcha, NSW, from November 15-17, 2019.
UPDATE: Both events have been cancelled, but Walcha is still putting on a show for those who arrive. Click here for full details.
Tickets for the event, being organised by Inside Line Events International, went on sale in April.
Freak Show Festival organiser David Rollins says more than 1000 entry tickets have been sold so far.
"To have had such a large number of entry tickets snapped up in the dead of winter, so many months out from the event, is remarkable," David says.
"We are expecting around 5000 enthusiasts will roll into Walcha in November and reaching this milestone mid-July means we're well on track to achieving those numbers."
If these figures are accurate, the population of the small New England High Country town of Walcha will almost triple over the extended weekend.
Freak festival
Freak Show Festival features include a flat track, a dirt hill climb, custom motorcycles, the Globe of Death, wheelies, stoppies and burnouts, a ride-in cinema playing motorcycle-themed movies, live music and food and beverages.
Harley Owner's Group will have guided rides and HOG members will lead off the Thunder Rally.
Punters will be invited to have a go at the flat track like Brisbane's Dust Hustle event on a purpose-built track on vacant land next to the town's racecourse.
"We have motorcyclists making the trip from all over NSW, and also as far afield as Perth, north Queensland, South Australia, and even New Zealand," he says.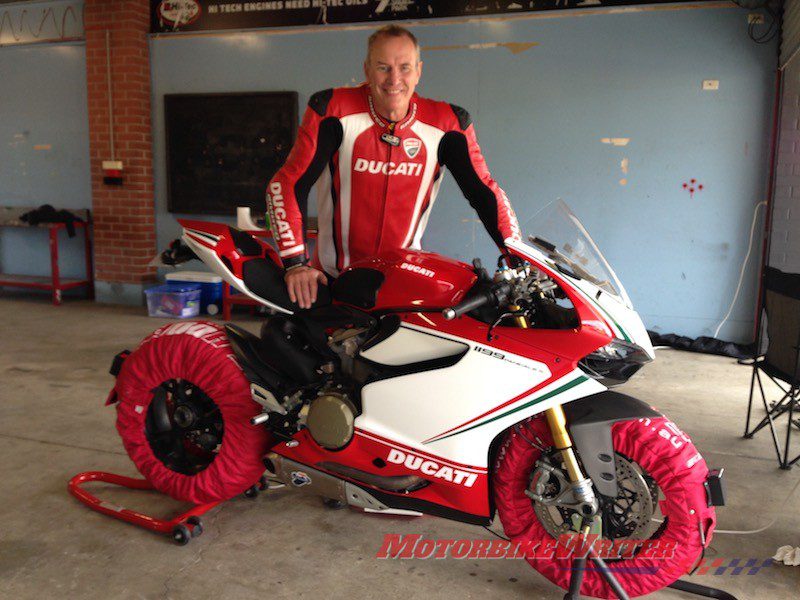 The NSW Tourism Department estimates the motorcycle event will deliver more than $1.7 million in visitor expenditure to the region.
"With the region being in the grip of such a prolonged drought, this event is just what Walcha needs," David says.
Walcha welcome
Walcha Mayor Eric Noakes says the town is "100% behind the Freak Show Festival of Motorcycles".
"We're welcoming it with open arms," he says.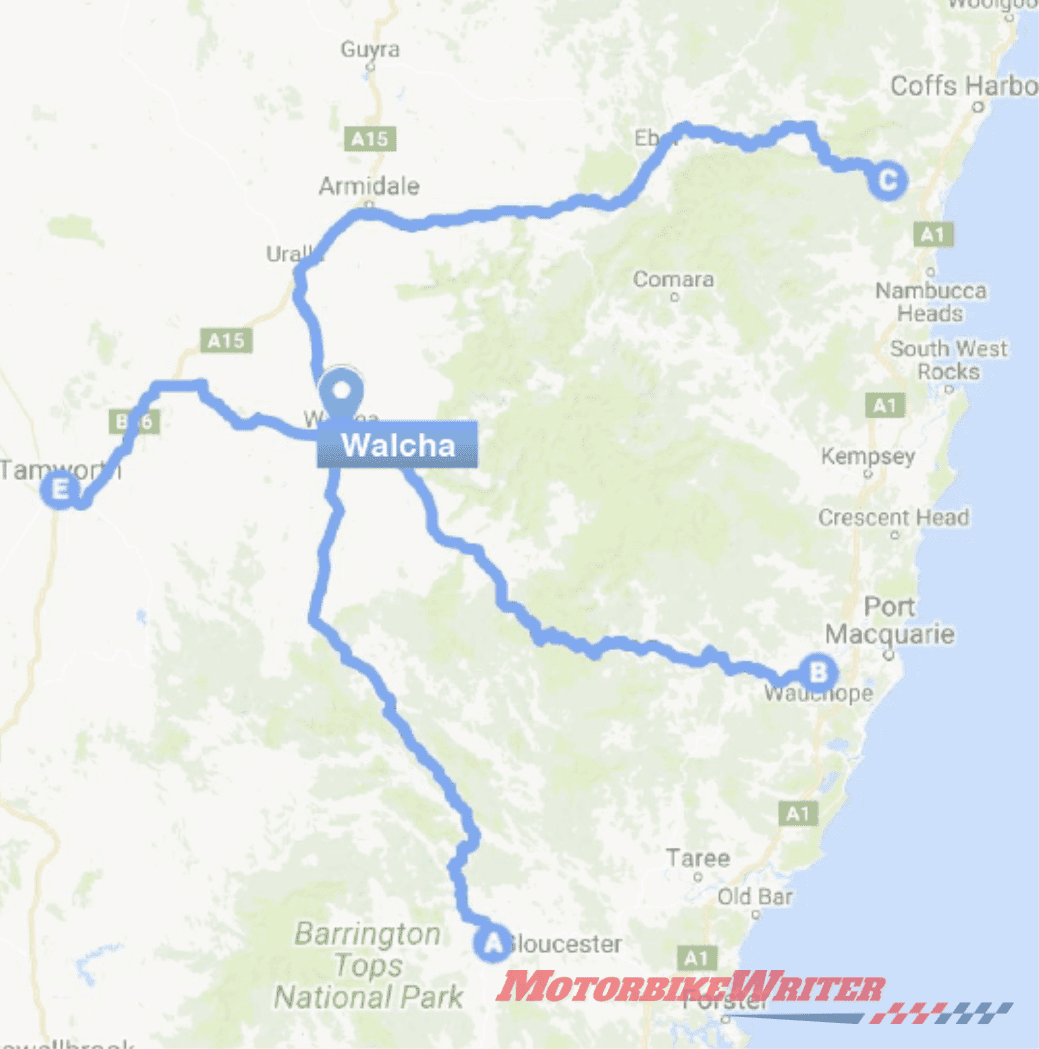 Walcha was chosen for the event because it sits at the crossroads of some of the best motorcycling routes in NSW taking in the Oxley Highway, New England Highway, Waterfall Way and Thunderbolts Way.
The rally will be held in the Walcha racecourse and sale yards with various levels of camping right up to five-star "glamping".
"All accommodation has been booked out in Walcha already, but there is still heaps in Armidale and Tamworth. Plus we will have on-site camping options from standard tents to Lawrence of Arabia style," David says.
Shuttle buses to and from events, accommodation and the town centre will be provided.
Harley Owners Group spokesman Andrew Kidd says Walcha is a "reasonable size town with good facilities".
"Much like the Sturgis Motorcycle Rally, the surrounding towns will be more than able to handle the volume of riders coming to the event," he says.
"The local roads are renowned as some of the best riding roads in the country so come along and enjoy a great event and some fantastic roads."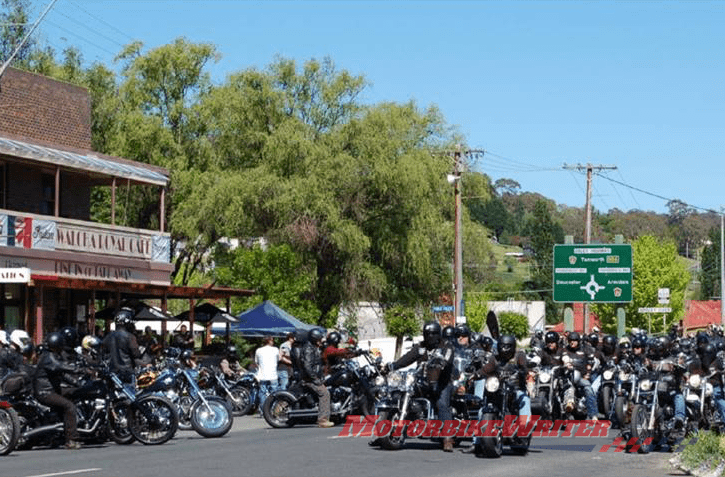 The whole HOG
The last HOG national rally was last held in 2015 at Tamworth and followed by open Harley Days rallies at Wollongong in 2016 and 2017.
HOG members were unhappy with the open format so there was no 2018 national rally. Now it returns at the Walcha festival.
David says the one ticket will gain access to all areas and sites.
Check out more details at the event website, Facebook and Instagram.
David says they have major sponsorship support from Harley-Davidson Australia and the NSW Government's major events agency, Destination NSW.
The event comes just one weekend after the Australian Motorcycle Festival (formerly the Sydney Moto Expo) in Wollongong from November 8-10.