Aftermarket automatic SOS emergency alert beacons have been available for some time for riders, but soon they could be mandated on all vehicles.
Europe is mandating what they call "eCall" systems in all new model cars from April this year. This follows the recent mandate for ABS and/or combined brakes on motorcycles in Europe and Australia.
BMW has pre-empted this with the K 1600 which is the first bike to fit an SOS button either as as an ex-factory or aftermarket option.
BMW Motorrad Australia boss Andreas Lundgren says there are still some issues of network coverage to work through before introducing it here. However, he hopes to have it available in 2018.
Aussie alert
Meanwhile, West Australian inventors have developed their own version, specifically designed for remote areas in Australia, and are calling for it to be included in every vehicle.
The device, known as Sentinel, is fire, water and chemical resistant and can handle 100 G-forces.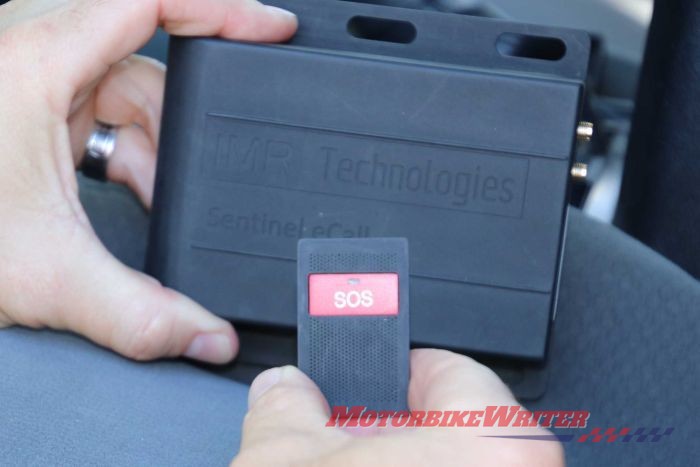 It is triggered by sensors on impact, by fire, when submerged in water, on airbag deployment or even self-activated using an SOS button.
While is designed primarily for cars, the device can be adapted to work on motorcycles, farm machinery and planes.
Unlike the BMW SOS button, the device can use the current technology available here.
It first uses the mobile phone network to send a distress message but if there is no mobile coverage, it can transmit using satellites.
An automated eCall system, Sentinel or SOS button is aimed at decreasing the response time of emergency services by instantly providing accurate information when sensors detect a vehicle has crashed.
Manual alert
The Sentinel uses various sensors to detect a crash and send an auto alert. It can also be manually activated with an SOS button like the BMW.
The BMW button features a microphone and speaker so the rider can alert emergency services of other serious situations such as another vehicle crash, bushfire or other emergency.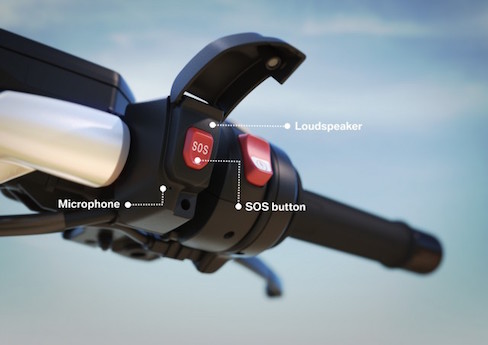 The BMW system is similar, but waits 25 seconds before sending the alert and GPS co-ordinates. That gives the rider time to cancel it in case they have had a low-speed crash with no injuries or just dropped their bike.
EU authorities suggest the system could save 2500 lives a year and in Australia it could be up to 120.