Queensland couple, Marc and Maria Mrsic, are off on an adventure of a lifetime, as they ride their Honda 150cc RR through Vietnam's wild countryside raising money for Vietnamese school kids in need from August 21 to September 1.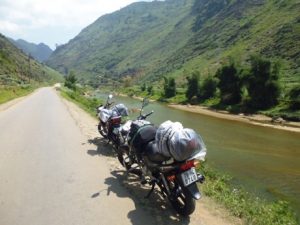 Marc, who is managing director of Total Traffic Solutions, says his company will donate $1 for every kilometre ridden to the charity AFAP Action on Poverty as part of their K's for Kids program.
"We will be riding from Ho Chi Minh City and travelling north to Hanoi, and hope to cover about 1000km. That means we'll be raising at least $1000 by ourselves but we're hoping the public will also get behind us and help raise at least another grand," he says.
Marc is a former motocross and enduro racer with plenty of trails and fast open track experience. His most recent two wheels was a ZXR 750cc where he did a lot of hinterland road touring.
His enthusiastic and well-rounded biking background is going to be thrown out the window when he and wife Maria mount their Honda 150cc RR for the first time to battle through peak-hour traffic in Ho Chi Minh.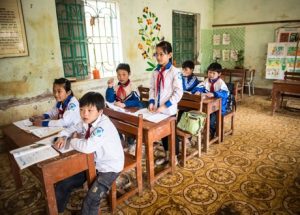 "I've been a pillion passenger before with Marc on a Honda Fireblade through the Oxley Highway, and that was fun, but the sheer thought of riding through Vietnam traffic on a 150cc with a helmet carefully crafted from a fresh coconut is going to be an interesting experience," she says.
Funds raised will go to AFAP's project to help school children in Northwest Vietnam, where families are surviving on less than $1 a day.
The project will improve school boarding facilities to ensure children have access to clean water supplies, food, blankets and most importantly – an education.
Marc and Maria will be keeping everyone informed of their preparations and progress through regular updates via the TTS Group Facebook page.
"At the end of the trip we'll be hosting a fundraising event at TTS Group's newest office in Hanoi," Mark says.
If you would like to support Marc and Maria, click here. Donations over $2 are tax deductible.