Rumors Suggest It Is So
Suzuki looks like it could soon be battling in the upper-middle-class adventure segment of the market. The bikemaker could revive the DR Big name with a bike based on the V-Strom 1000. According to DriveMag Riders, word on the street is that the model will come with 100 hp and be more off-road oriented than the V-Strom.
DriveMag Riders cites information from a Spanish publication called Trailriders. In that article, the DR Big is suggested as an alternative to Honda's Africa Twin, BMW's GS 850, or Triumph's Tiger 800. It honestly doesn't sound like too bad of an idea. Suzuki has a formidable base in the V-Strom 1000. With some minor updates and changes, the model could be turned into a monster of an adventure bike, or the next DR Big.
Suzuki's current V-Strom 1000 comes with a 1,037cc liquid-cooled V-twin engine. Many customers and critics like the V-Strom 1000. Many regard it as more of a street machine than an off-roader. For many adventure riders, it offers enough capability. However, most hardcore off-road riders will shop around for a different bike. Suzuki took steps to make the bike more capable, but it's still no monster off-road.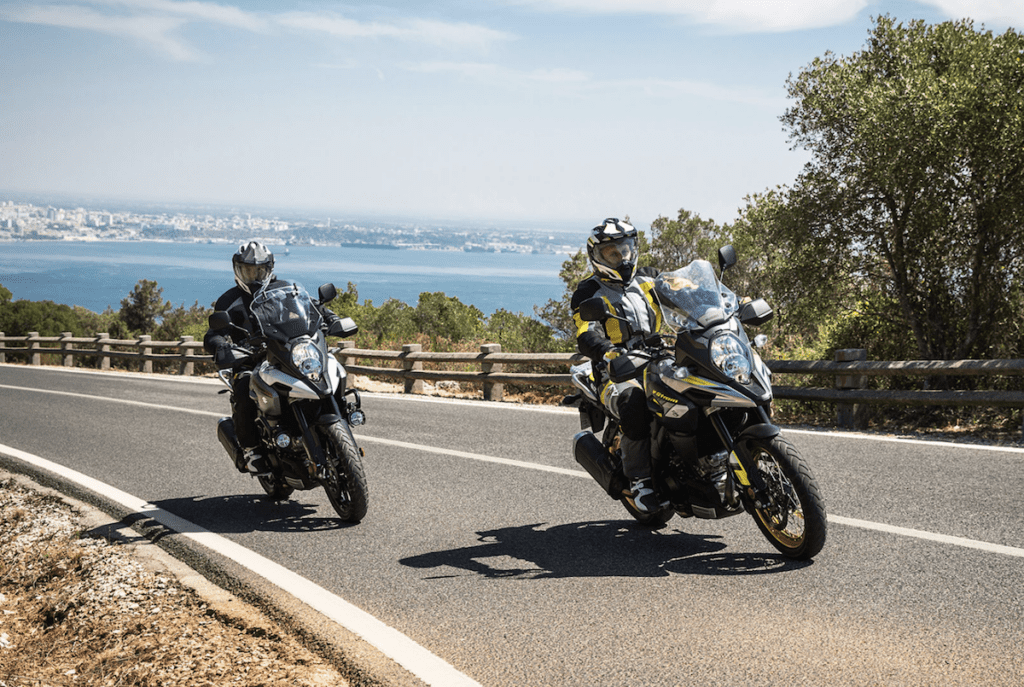 The DR Big would be Suzuki's chance to let the V-Strom 1000 reach its true off-road potential. According to the rumors, the bike will come with spoked wheels, a 20-liter (about 5.3 gallons) fuel tank, higher ground clearance, and ABS you can switch off for off-road use. The bike rumored will use the V-Strom's frame, but hopefully, it will be made of a lightweight material like aluminum. This will help keep it easily maneuverable off-road.
If the rumors are true, Suzuki could have a winner on its hands. The adventure segment of the motorcycle industry is pretty hot right now, and it makes sense for the company to offer something to compete with the other powerful, off-road-focused adventure bikes out there. A new DR Big could be a big deal for the company.