Sadly, Australian-based worldwide motorcycle travel company Compass Expeditions closed down last June due to the pandemic.
The "good news" for riders is that they can pick up a bargain as Compass Expeditions are now selling up their motorbike parts, tools and gear.
Boss Mick McDonald says Compass Expeditions last year returned all clients' deposits after they closed.
"The time has come for us to vacate our depot and thus are having the best values garage sale ever as we simply need to get rid of all our gear," he says.
The sale has been scheduled for Saturday 13 February 2021, at Compass Expeditions, 2/ 21 Glenville Drive, Melton, Victoria.
"Some people will score some serious bargains here, such as a near-new BMW R1250 GS boxer motor for $1000," Mick says.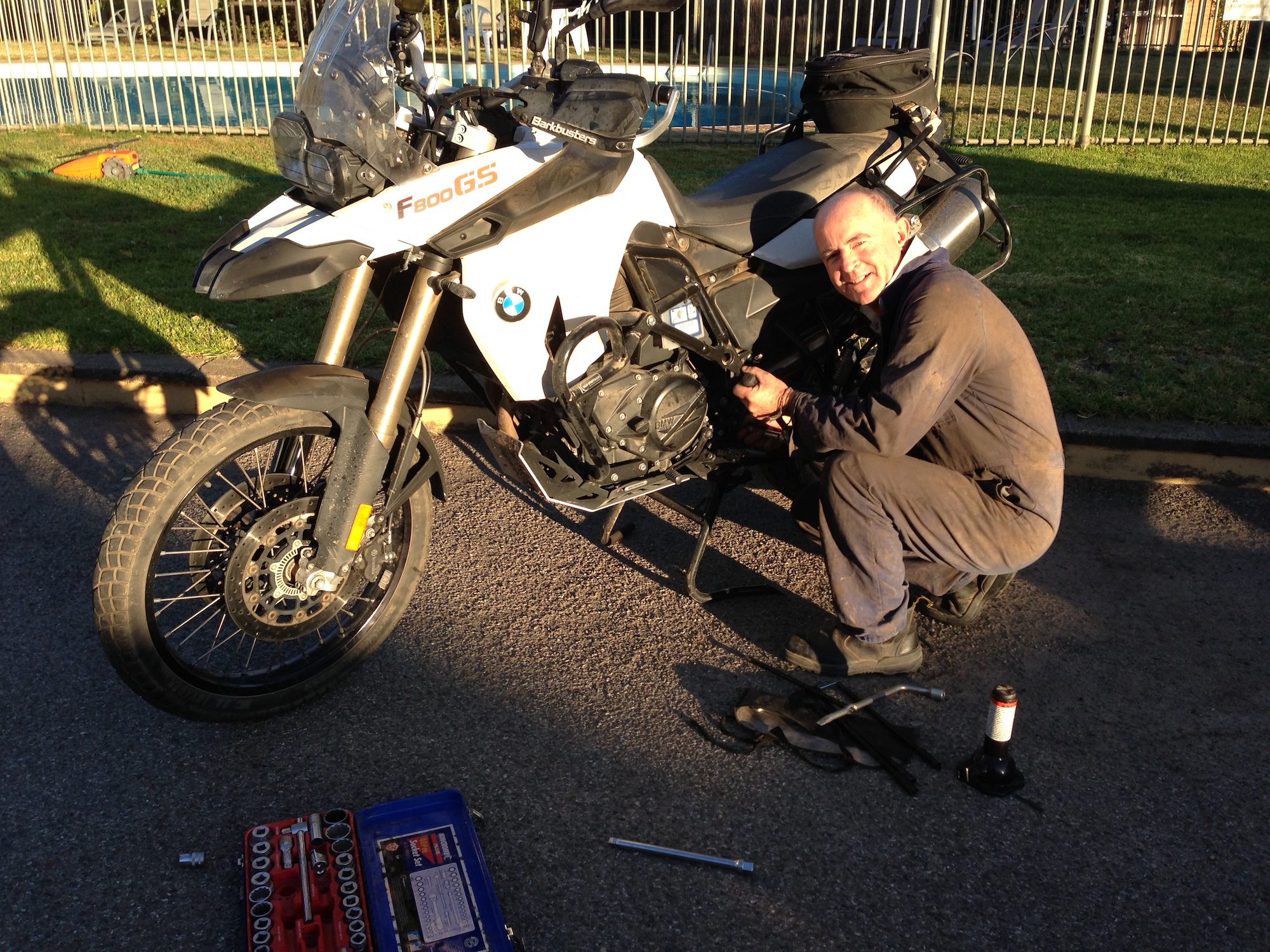 Compass Expeditions has a huge range of BMW GS and Suzuki DR parts for sale.
They include wheels, ABS units, final drives, motors, gearboxes, brake callipers, front forks, bars, rear shocks, exhausts, triple clamps, panels and a massive range of tyres from $20.
There are also fuel tanks, airboxes, wiring looms, main frames (with clear titles), subframes, new chains and brake rotors, plus a range of smaller items such as brake fluid reservoirs, brake lines, handguard plastics (Barkbusters), various BMW screws, axles, switch blocks, calliper repair kits, rear racks etc. 
"We also have a full workshop with a number of tools, including a near new motorcycle ramp, O-rings kits, circlip kits, bearing pullers, torque wrenches, consumables, work bench (with vise) and storage cupboards all at a price you want to pay us," Mick says.
"We have workshop racking and shelves, office furniture including filing cabinets, wall dividers, meeting table, chairs and desks, kitchen equipment including a fridge freezer (great as a beer fridge for the garage) and a small bar fridge, award winning documentaries (on CD), books, BMW and Toyota Landcruiser workshop manuals, Compass buffs, Compass branded aluminium drink bottles and a big range of helmets and clothing, again you tell us what you want to pay!! We have camping gear that includes camp stretchers (near new), used tents, Trangia cookers (some still in their boxes), Trangia fuel bottles, plastic jerry cans from $5, hell we even have a forklift for sale at $2500.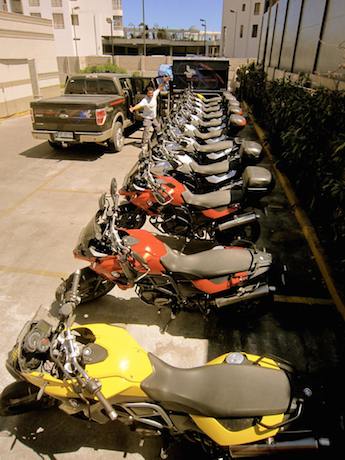 "The savvy buyer will know this is the time to purchase gear at a giveaway price, when a company is selling off its inventory that has to go. 
"Might not need that BMW R1250 GS motor with 20k on it for $1000? 
"A savvy buyer would then resell, in fact someone who wanted to make a very good profit could purchase numerous items at near giveaway prices then resell at a decent price at a later stage, we simply have too much gear that all must be gone.
"We have neither the space nor time to be selling individual items. 
"Why waste your time being ripped off buying a wreck at auction then spending hours stripping a bike to sell as parts when you can buy parts and wrecks from us for next to nothing?"
The pandemic has also caused several other motorcycle travel companies to close, stall or dramatically drop prices.
Please note that Mick's Australian-based motorcycle rentals business BIKEROUNDOZ is still operating.