MBW – Shop launch
The MBW team are proud to announce the launch of our new Motorcycle Gear Shop.
We've scoured the world for interesting products for our shop. We've reviewed them and stand by them; so you can do a bit of motorbike shopping while you're browsing the latest motorcycle news.
We've also produced our own unique-design motorcycle t-shirts (see main photo) which are printed by a quality Australian company.
Win with MBW!
To celebrate, we are giving you the opportunity to win a safety Helite airbag vest or one of ten ICEmergency USBs. (* Terms & conditions apply, no purchase necessary)
The Helite Airvest from Moto Smart, which is valued at up to $850, will go to one lucky reader.
The great thing about this airbag vest is that you don't have to buy an expensive special jacket.
The Helite Airvest can be worn over the top of any jacket or racing suit to provide you with upper-body impact protection whether you're at the track or cruising to your favourite cafe.
Plus there will be 10 ICEmeregency USBs and lanyards up for grabs that could just save your life.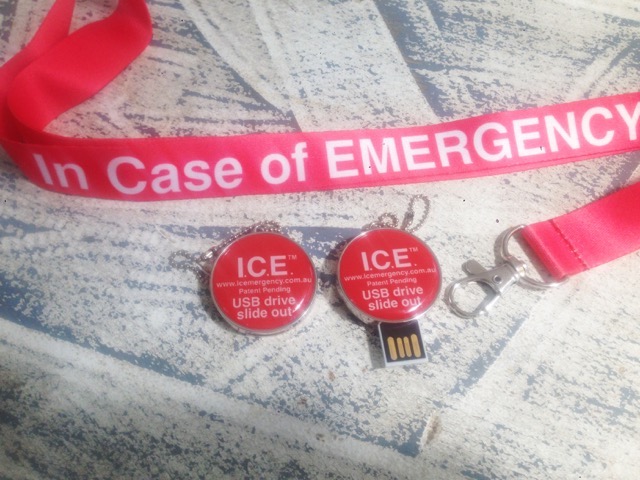 The Australian invention includes vital medical and contact information that can be used by first responders and/or hospital staff. The USB costs $19.95 and the lanyard is $3.95.
Stay tuned for more product announcements. Perhaps you could suggest a motorcycle product we should sell that is not easily available.
Your support for our shop will help us maintain an independent motorcycle news network that isn't afraid to pull punches. We publish healthy criticism and provide vital rider services such as motorcycle safety recalls.
Terms and conditions
One entry per person. The competition ends on December 31, 2016. Winners will be drawn by random selection from those who subscribe to the newsletter (readers already subscribed to the newsletter will receive automatic entry), or shared or retweeted promotional posts on social media.
The winner will be announced on January 3, 2016. The Helite Airvest will be posted to the winner by Australian distributors Moto Smart. If your size is not in stock, delivery could take up to 14 days. The postage cost (Approximately $27.50) is included in the prize. MBW will post the 10 ICE USBs to winners and they should be received within seven days in Australia and 28 days for international winners.