CLUBMANS 2011 PHOTOS:
WHAT A SHOW!!
As always, this year's Clubman's All-British Weekend Motorcycle Show was fantastic!! While it felt like there weren't quite as many bikes as last year, it also felt like the quality of the bikes entered was even better. Put on by the BSAOCNC (BSA Owners Club of Northern California as always, this non-profit show was once again a major hit for anyone who loves Classic British Motorcycles. An interesting twist to this year's show is that they broke Custom Bikes out into more classes so they could be judged more fairly (ie: cafe races vs. cafe racers, choppers vs. choppers).
VELOCETTE THE FEATURED MARQUE
Every year, the Clubmans All-British Weekend Show themed the show after a Featured Marque, and the Owners' Club for that Marque would get a prominent location for their display booth & their club's bikes. This year it was Velocette Motorcycles. And wow! I never saw so many gorgeous Velos. Nice work, lads.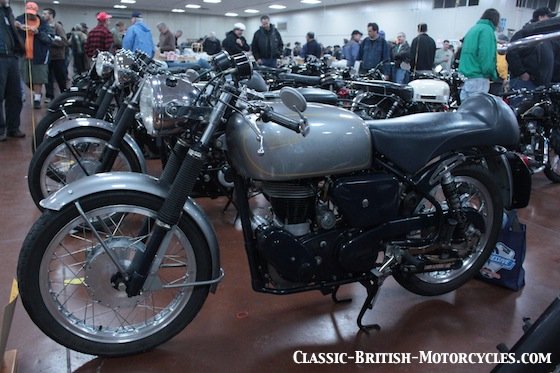 WE WERE THERE TAKING PICTURES
Classic-British-Motorcycles.com was there, taking pictures of gorgeous motorcycles…as usual. But with a big difference. We set up a booth at the show with a photo studio backdrop & lights, and offered to take professional photos of any bike at the show FREE!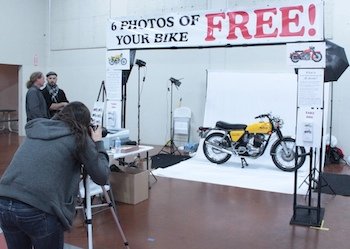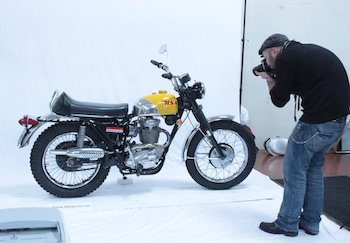 FREE PICTURES
That's right: free. How? Why? First off, I wanted to promote this site, and it must have worked, because we had our biggest spike in traffic the two days after the show. Second, I need more great pictures, and ideally photos without stuff in the background. So, I got what I wanted & the people got great photos of their bikes. I sent each of the owners at least 8 eye-popping high-quality digital images of their bike via internet for free, even though the deal was for 6. If they wanted prints, they were just $10 each at the show. What a deal! But, you got an even better deal. Because they gave me the rights to the pictures & now I'm going to share some of them with you.
ALL IN THE FAMILY
As you will see, these are professional photos, done right. For that, I needed to bring in the big guns: My daughter, Sky Tallone. A student at the Academy of Arts University in San Francisco, Sky's a seasoned actor, filmmaker & has been involved in all aspects of independent film in the Bay Area. She has taken very advanced classes in lighting & photography, so I figured, why not cash in on some of that brain power I'm paying for. And, as a surprise bonus, her friend Ruben Martinez came along with the deal. Ruben is from Spain, got his Masters Degree at AAU in 3D digital graphics & now works in the industry creating some of the most incredible things you can imagine! They both have more talent in their pinkies than I can muster on my best day. I love them both & can't thank them enough for their Herculean efforts in pulling this off.
26 BIKES IN 8 HOURS
We set up our booth at 6:00 am, the doors opened at 8:00, the bike owners started noticing our sign & before long they started trickling in to get their bikes filmed. Once the others caught on, and once the judging was over at 1:00 pm, they started lining up four-deep. We got them in, took 20-or-so photos of the right side, turned them around, did the same thing on the left, then rolled them out & went on to the next one. Non-stop until the show ended.
NOW LET'S SEE SOME PICTURES!!
And now, prepare yourself for some eye-popping pictures of gorgeous motorcycles. The owners of these bikes should be very proud of these babies.
Our Clubmans 2011 Photos: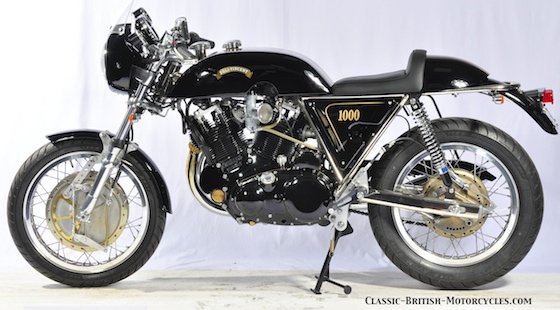 This 1970 Egli-Vincent was nothing short of Jaw-dropping!! It won the Peoples' Choice Award, and rightly so.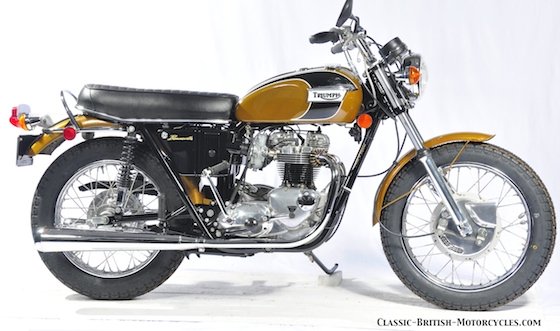 This 1971 Triumph Bonneville won Best of Show and it should have! This is the most perfect example of a 1971 that I have ever seen. You don't see many nice '71s or '72s. Eye-popping!! What else can I say? Oh, and it won it's class in the show.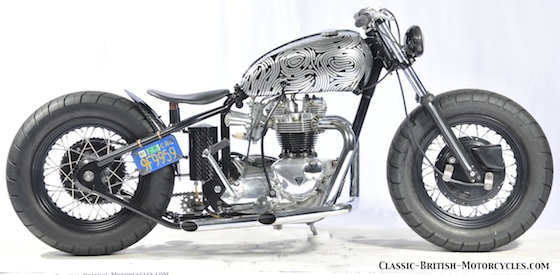 There were lots of cool customs at the show. This 1970 Triumph Bonneville…is it a chopper, or is it a bobber? You decide.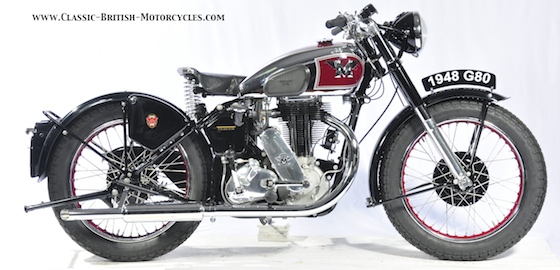 1948 Matchless G80. Flawless.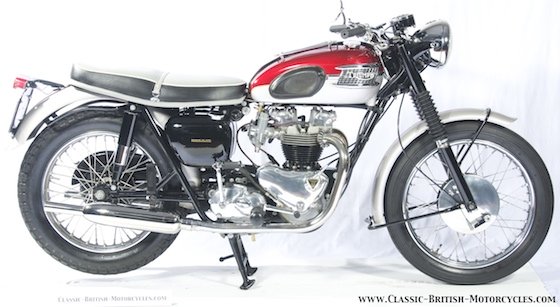 This 1962 Triumph T120 Bonneville was perfect in every way! I liked it so much that this picture became my official T-shirt art a few months later.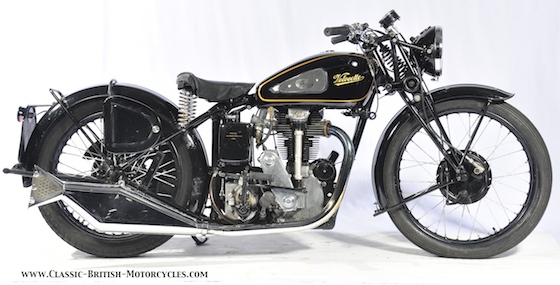 This lovely 1946 Velocette KSS was just one of the many lovely Velocettes, thanks to the Velocette Owners Club.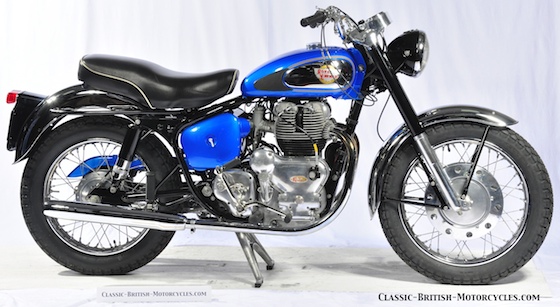 1963 Royal Enfield 750 Interceptor Mk I. Super sharp!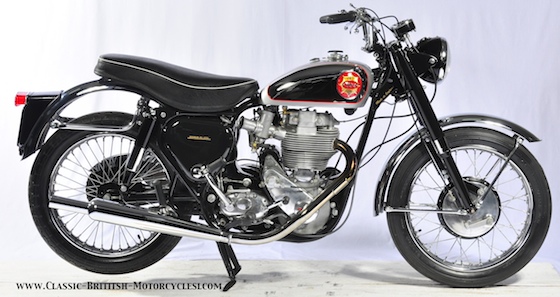 1956 BSA Gold Star. "Goldies" dominated motorcycling in the 1950s, on the street, in road racing and in the dirt. Very nice example.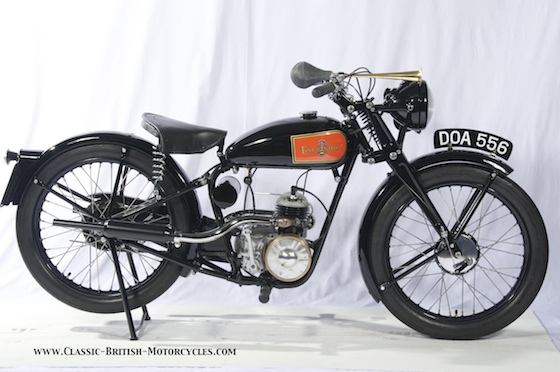 1937 Excelsior 2-stroke single with 2 exhaust ports. Sweet. The Brits used to call bikes like this "tiddlers".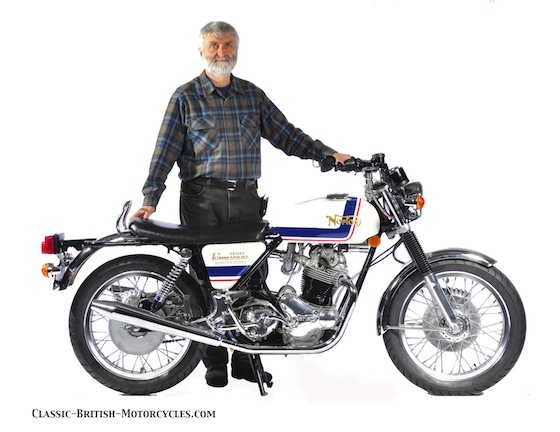 This drop-dead-gorgeous 1975 Norton Commando was just lovingly restored by Phil Radford at Fair Spares America. He swears it's his last total restoration…we'll see. Magnificent job, Phil. Click here to check out the page on this site about Phil and his shop.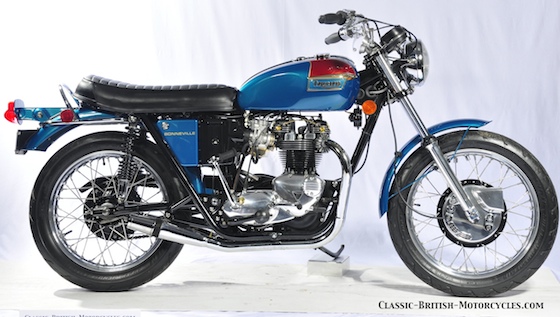 Clubmans 2011 Photos: This incredible 1971 Triumph Bonneville custom is both wild & understated, all at the same time. The owner meticulously machined many of the parts, some in navy brass. The attention to detail that went into this bike is mind-boggling.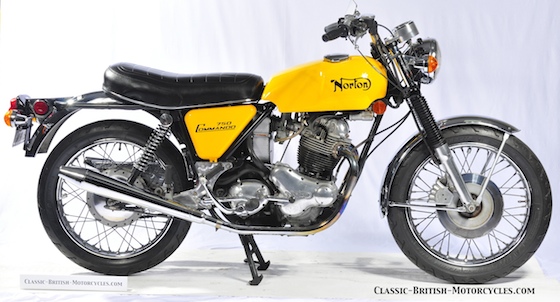 Nice 1972 Norton Commando Roadster with 750 Combat Engine. These high-performance engines proved to be unreliable, and were generally replaced with stock Commando engines, when the Combat engines blew up. (Likely due to internal parts "combating one another".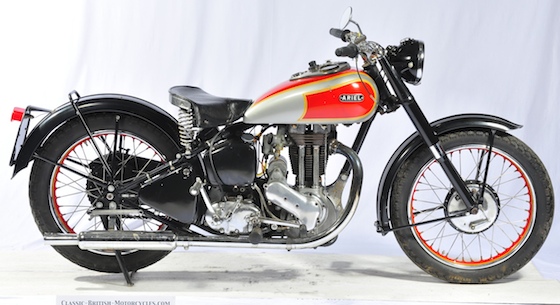 Classic 1947 Ariel Red Hunter. While Ariel was most famous for its Square Four, they sold more singles, like this Red Hunter.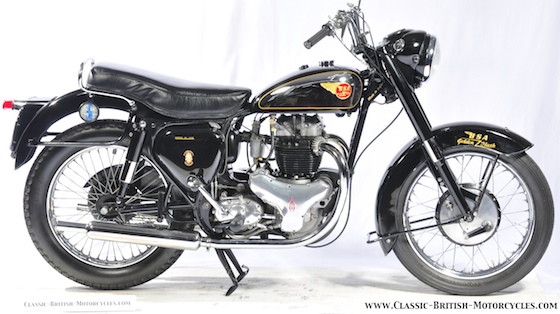 Another of the Clubmans 2011 Photos, Super clean 1954 BSA A10 pre-unit 650 twin.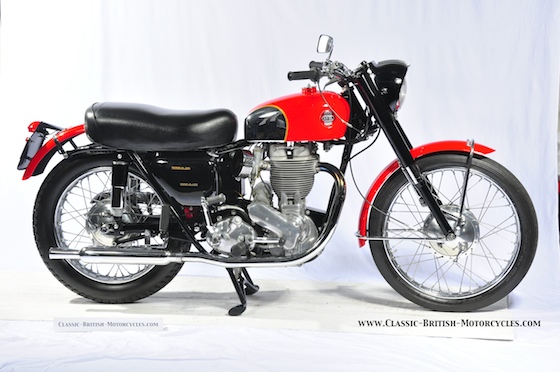 Clubmans 2011 Photos: Clean 1958 Ariel HS Mk3.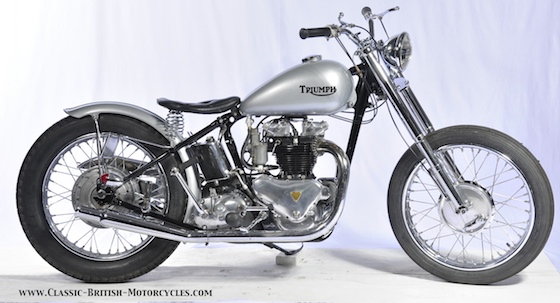 Clubmans 2011 Photos: This sweet 1950 Triumph 6T Thunderbird bobber has had an illustrious past. It was the owner's first bike, bought in 1955. In that time he road it (and raced it) on the street, the drag strip & even some trail riding back in the day. It was completely restored in 2006.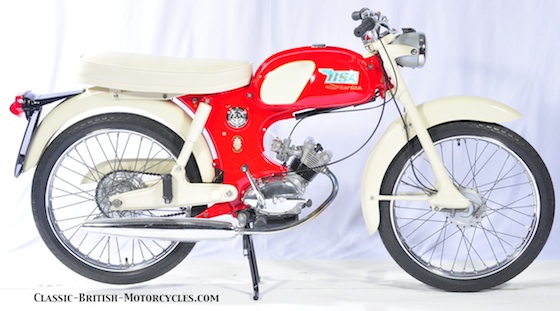 Clubmans 2011 Photos: Cute little 1965 BSA Starlite. You don't see many of these. And this is definitely not what most Americans remember when they think of BSA.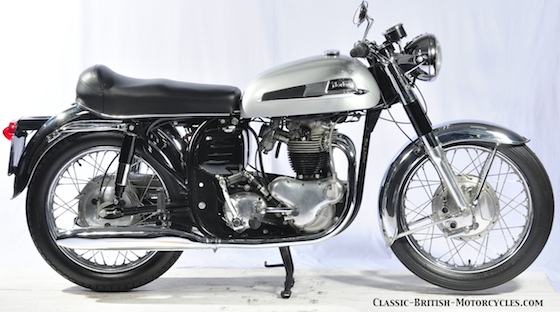 Clubmans 2011 Photos: This beautiful 1969 Norton 650SS was originally exported to Australia. It came to the US in 2007 & was completely restored.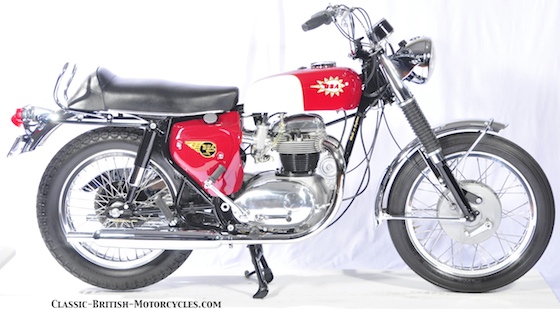 1966 BSA A65 Spitfire MkII 650.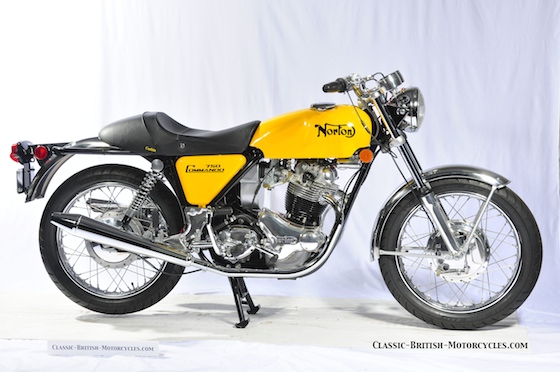 This 1971 Norton Commando was pristine!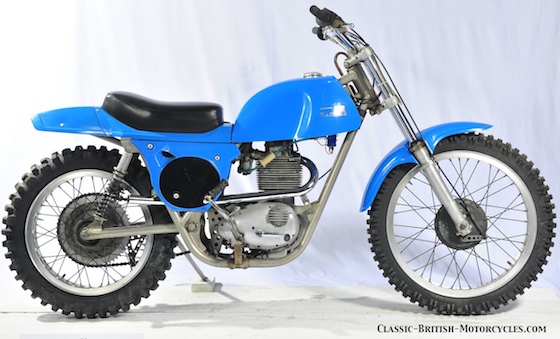 Clubman 2011 Photos: 1970 Rickman MkIV with BSA-Westlake 490cc single.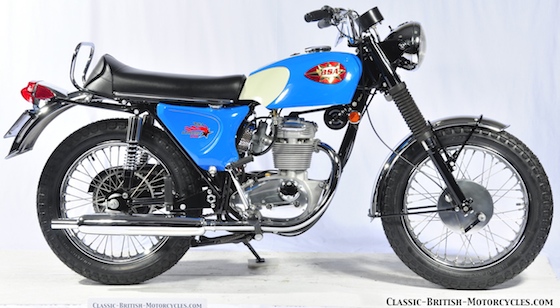 1968 BSA 250 Starfire 4-stroke single.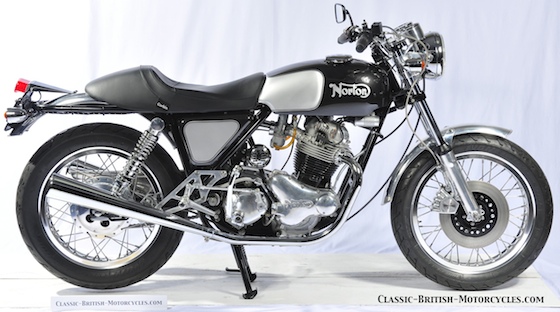 Clubmans 2011 Photos: This 1974 Norton Commando cafe racer was a real head-turner.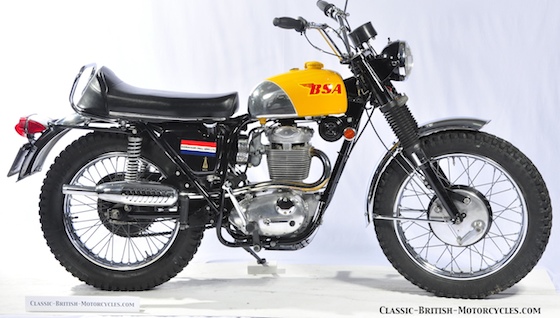 1969 BSA 441 Victor Special. Original owner.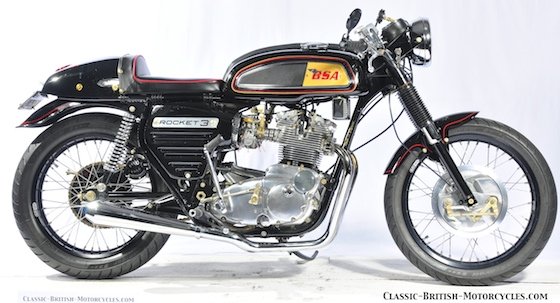 This 1969 BSA Rocket 3 cafe racer was absolutely stunning. Exceptionally well-built & intricately detailed. The engine is built to the hilt.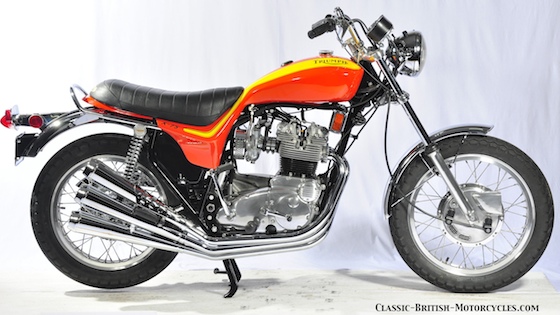 I saved the best for last…well, certainly one of the best. I mean, how do you choose a 'best' out of this group? This 1973 Triumph X-75 Hurricane is the nicest example I have ever seen of the super-rare, super-cool BSA-turned-Triumph factory custom.