Motorcycle helmets are expensive so it is important to buy the right one for your budget, your head, your riding style and your confidence.
We have published many articles about helmets. Just go to the search bar on this page and type in "helmet" and you will find many articles which offer advice.
We have included links to some of these articles in our tips for buying the right helmet for you:
Make sure it's legal
For the legality of these helmets, check out this article.
In Australia, it either needs the silver Australian AS1698 or UNECE 22.05 sticker or a label on the chin strap with E1 (or any other number which just corresponds to the country in which the helmet is made).
There are many helmet standards around the world, but the most common is the Euro standard.
If you are in the USA, your helmet needs to be at least DOT approved, but it can also have other approvals such as Snell and Euro.
Type of helmet
There are many styles of helmet: Full face, open face, half helmet, motocross and modular or flip-up.
For maximum safety a full-face helmet is the best. Crash data from the aptly-named Hurt Report shows the most common area of impact on motorcycle helmets is the chin at 19.4%.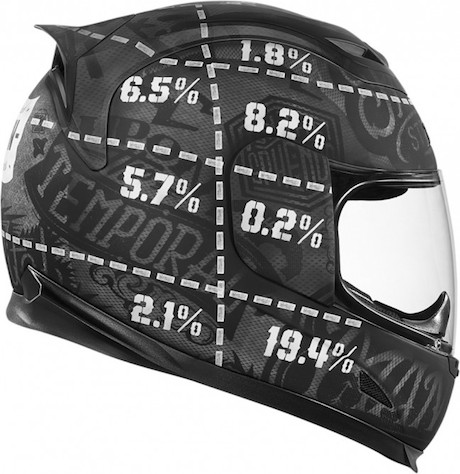 Avoid half helmets which are popular in the US and are surprisingly approved by Australian standards, but not European.
We can't say what is the right type for you, but consider the advantages and disadvantages of full and open-face helmets.
Some people love the versatility of a modular helmet. They say they can flip it up and take photos, get fuel or use an ATM without having to take off their helmet.
They also say they can ride around with the chin bar up for fresh air when in slow-moving traffic. However, that is illegal unless the helmet has a chin bar that flips all the way to the back like the Shark Evoline.
However, be aware modular helmets are typically not rated as high in safety standards, are heavier than full-face helmets and, in our experience, tend to wear out quicker because of the complex hinge mechanism.
Check safety standards
A high price does not necessarily mean the helmet is safe, nor does a cheap helmet mean it is unsafe.
Check out this article which debunks those theories.
You will pay for "fashion", too. A plain-coloured helmet may be $100 or more cheaper than the same helmet with racing graphics.
We also recommend you check your helmet's safety rating on the industry-leading British Safety Helmet Assessment and Rating Programme (SHARP) helmet ranking website. Not all helmets are rated.
One size does not fit all
Every helmet brand has a slightly different shape and every rider has a different shaped head.
There are some brands that just don't fit right on me, while others are perfect.
Manufacturers make helmets for a worldwide audience, however it is claimed some Asian helmets have a flatter front with the visor closer to your nose.
If the helmet sizing is via a head measurement, run the tape around your head just above your eyebrows and at the pointy part at the back of your head.
The right fit
We suggest you don't buy over the internet unless you have bought that specific brand and model before.
It is better to go into a store and try a helmet on to get the right fit. It should be tight all over with no movement when you shake your head.
But don't just put it on for a few seconds. If you have the time and the store staff are obliging, put the helmet on and play a game on your phone or check your email for about half an hour.
It will take at least that long for pressure points to become evident.
Ask the store staff if they return helmets that have not been worn on a bike and not had the stickers or visor film removed. If so, take the helmet home and sit on your couch and watch a movie while wearing the helmet.
If it hurts, you should be able to return the helmet.
You may even offer to wear a thin hair net while sampling the helmet.
Helmet extras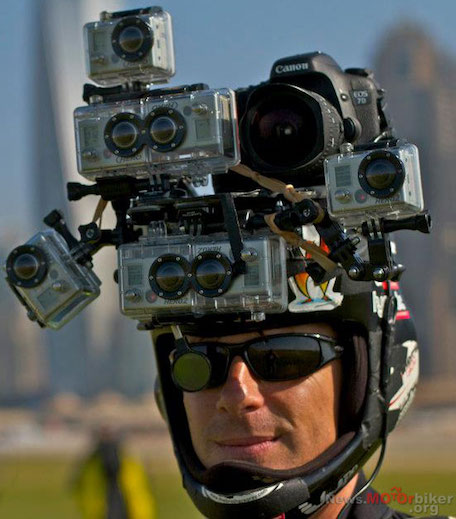 Some extras to look for are good ventilation, Pinlock-ready visors to prevent fogging and the ability to fit a clamp-on Bluetooth unit or integrated unit such as on Nolan helmets.
There have also been some gimmicky ideas over the years such as a HJC helmet I have with pump-up cheek pads. It's probably better to just get a helmet that fits correctly.
Look for helmets with removable and washable internal padding and lining as this will prolong the life of your helmet and make it smell fresh.
If you buy an open-face helmet look for three push-on buttons on the front so you can attach a visor or a peak which helps prevent lift at speed. Also, a clasp retainer at the back will stop your goggles coming off.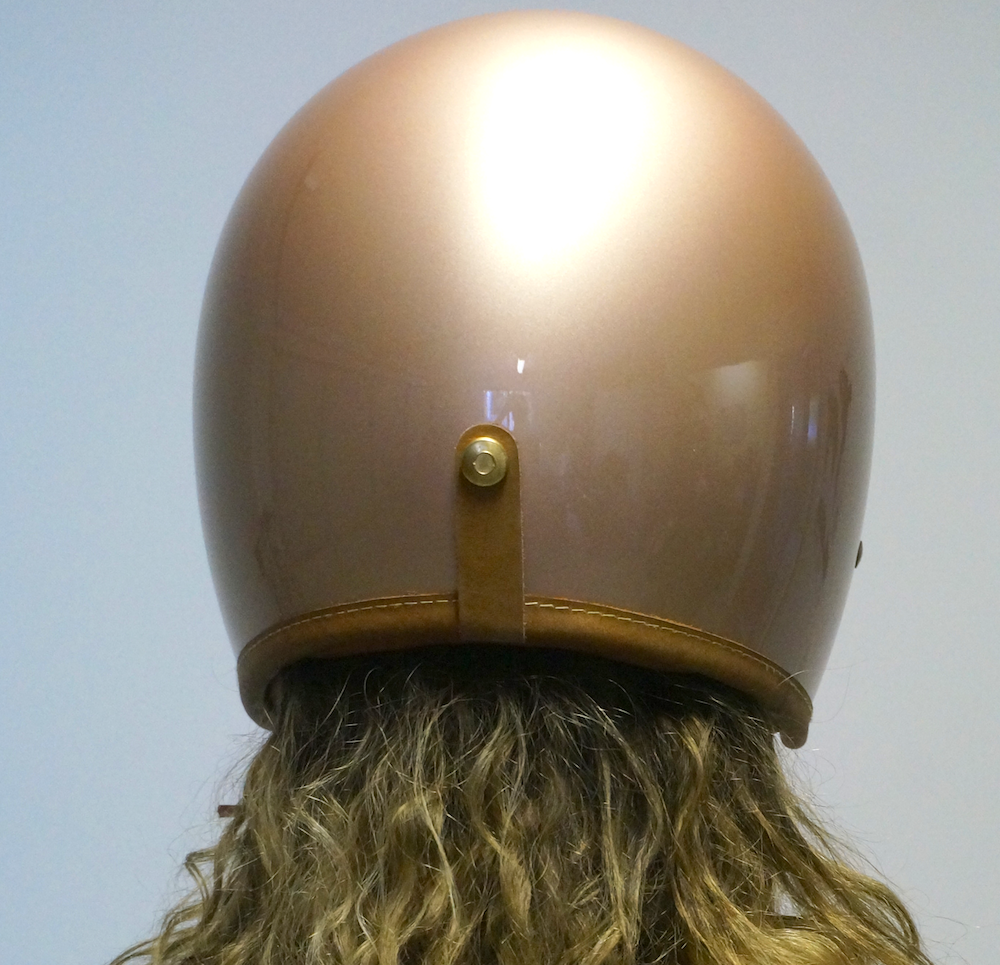 Some helmets are noisier than others and you may want to wear earplugs, so look for a recess around the ears so they don't become painful.
This recess can also be used for Bluetooth intercom speakers, although we have found that they are not always located correctly for all ears.