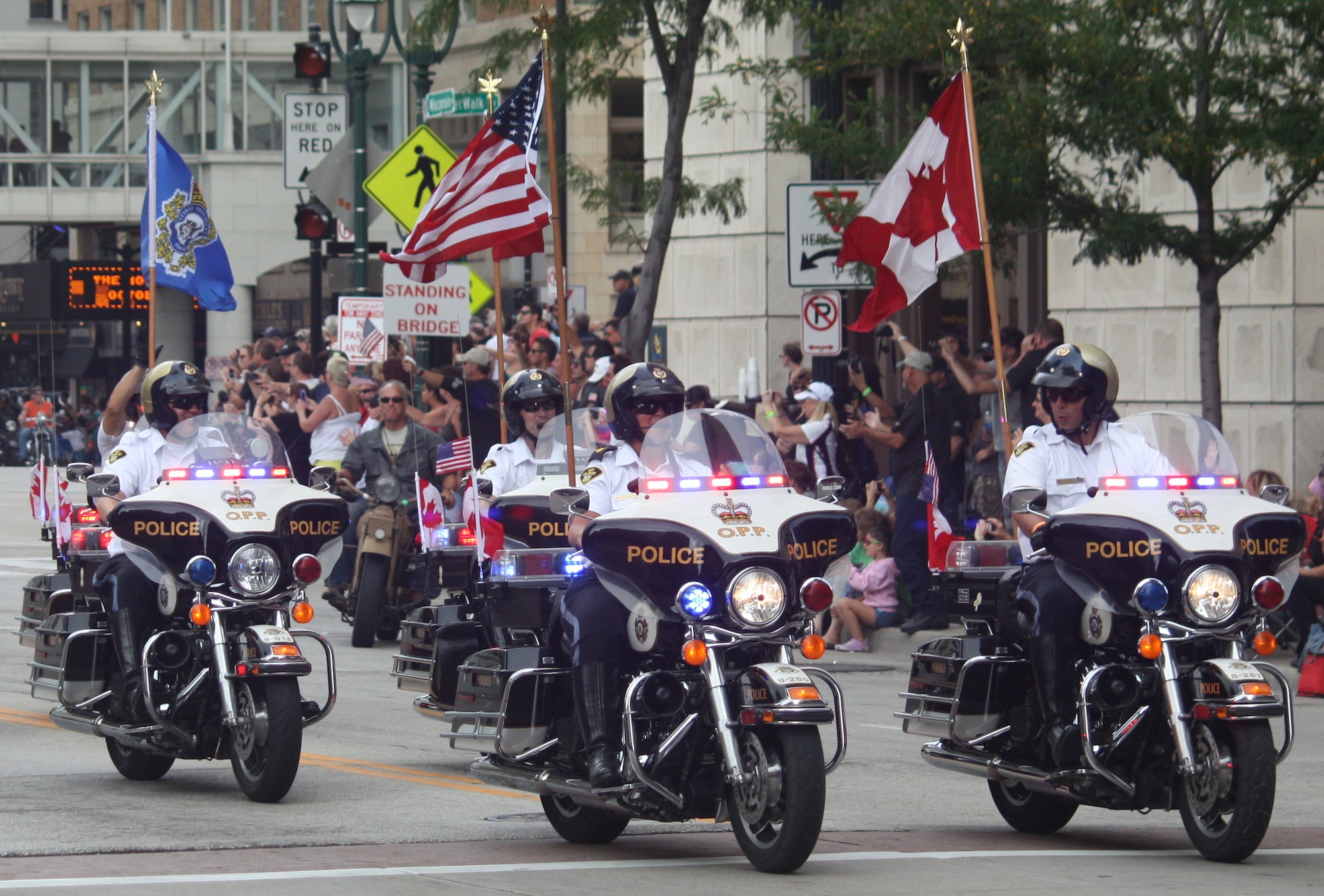 CHiPs will soon be riding Harleys (like the ones pictured).
In the 1970s TV series, "CHipS", California Highway Patrol officers Frank and Ponch, played by Erik Estrada and Larry Wilcox rode Kawasaki 1000s.
Today's CHiPs ride BMWs, but that is about to change.
The San Francisco CHiPs have signed a deal to buy 121 American-made Harley-Davidson Electra-Glide motorcycles from Oakland Harley-Davidson.
The specially modified police versions cost $28,381 each, compared with $23,887 for the BMWs.
Police say they are making the switch because of wear and tear on their fleet of 450 bikes, some of which have more than 160,000km on them.