Chinese manufacturers have the unfortunate reputation of being synonymous with cheap rip-offs and unoriginal designs. However, over the last couple of years, a company called Benda has been coming up with some rather unique concepts. The most recent announcement includes two new V4 engines that will power upcoming models set to launch in 2022.
The first glimpse of Benda's ingenuity came in late 2020, with the unveiling of a low-slung power cruiser dubbed the LF-01 concept. This year, the bike was launched as the LFC 700, retaining all the quirky lines and the 680cc inline-four engine from the concept. Along with it, another flat-tracker-inspired model called the LFS 700 made its debut, as well.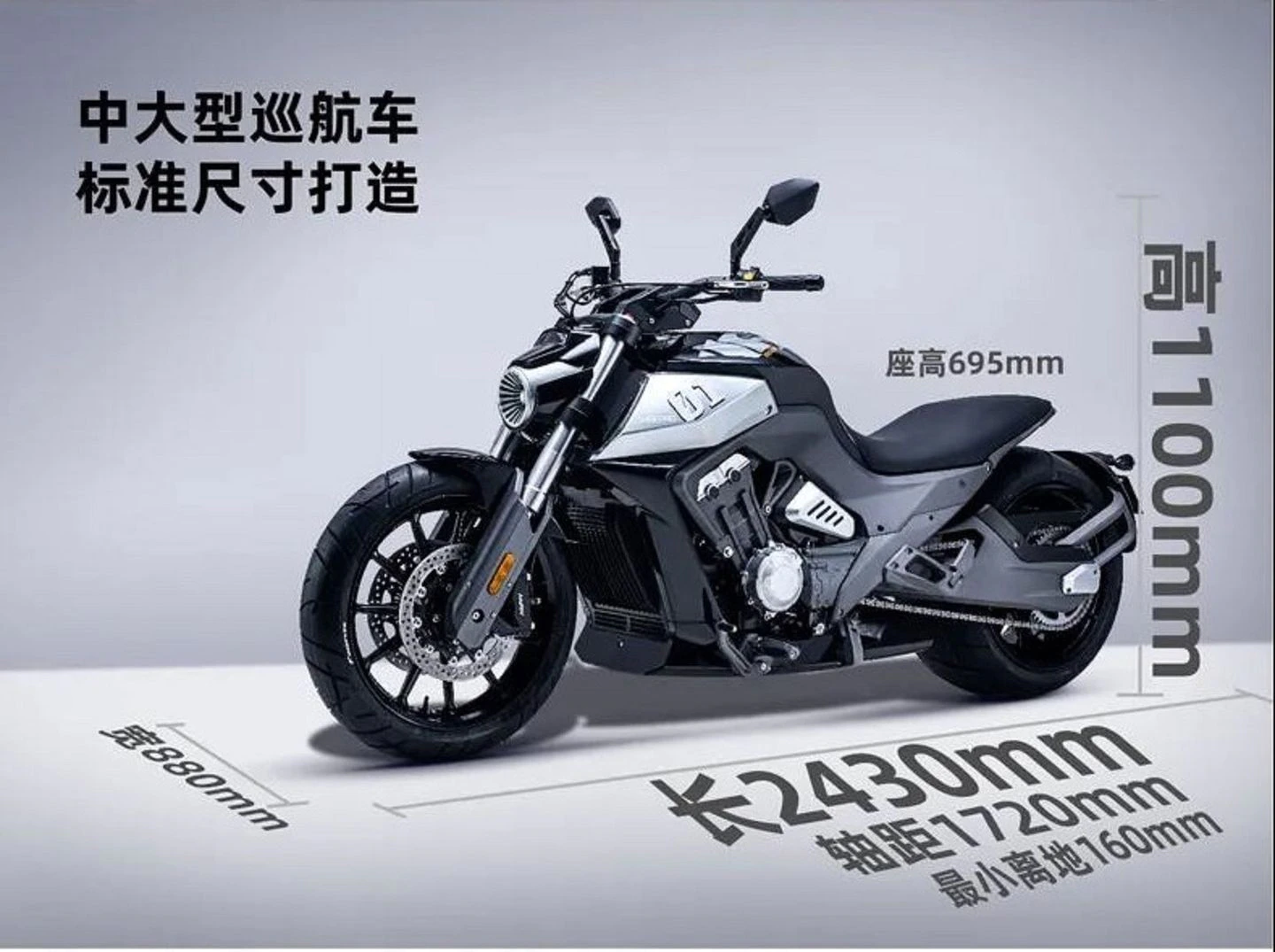 The firm has now showcased its two upcoming V4 engines at the CIMA Motor Show in China. The larger of these engines, dubbed the BD476, is a 1198cc, water-cooled, 16-valve, DOHC unit. Peak output figures are a claimed 152hp and 89lb-ft; this may not sound like much compared to what similarly sized European V4s – on the Ducati Panigale V4 or Aprilia RSV4 – are capable of. Still, it's enough to make it the most potent Chinese-made motorcycle engine we've seen.  
Bennetts points out that the engine's dimensions suggest that it's aimed at a Yamaha V-Max style bike, and we think so, too. The bore and stroke figures of 76mm x 66mm are identical to those on the old V-Max 1200. The similarities end there, though, and this engine looks different and features a higher 11.5:1 compression ratio.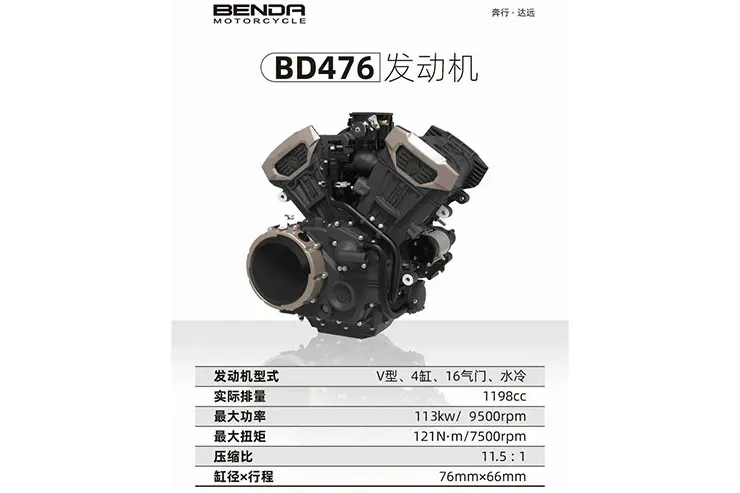 The second engine, called the BD453, shares its external appearance with the larger one but displaces 496cc. Bore and stroke figures are 53.5mm x 55.2mm – a rather interesting configuration that results in an engine that's barely under-squared. Peak output figures on this smaller unit are 56hp at 10,000rpm and 33lb-ft of torque at 8,000rpm.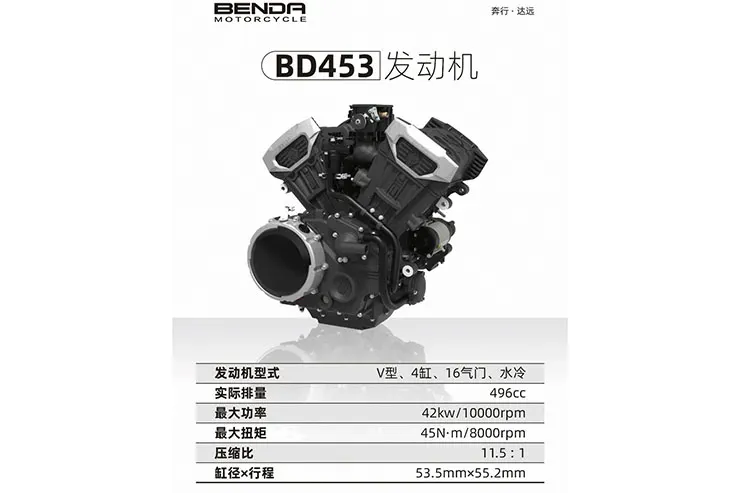 Benda did not announce what kind of motorcycles these engines will be powering, but they did say that the bikes will be coming out in 2022. The company currently has its dealers present in Spain and Portugal, outside China, and they may choose to expand to more international markets before next year.