Australia's only Dakar Rally winner, Toby Price, sets off on his fourth rally on Saturday (January 6, 2018) in an effort to score a second personal win and 17th consecutive victory for the KTM factory team.
There are only two other Aussie riders to cheer on this year.
Rodney Faggotter of Longreach, Queensland, is riding in the Yamalube official Yamaha rally team in his fourth Dakar. His first Dakar was in 2012 when he retired his Husaberg with mechanical problems.
He finished 14th the following year on a rented Yamaha and had mechanical problems again last year in his first ride with the official Yamalube team.
"In Australia I am a Yamaha dealer and I have a workshop, so I can count on my mechanical knowledge. Speed is also one of my skills, because this is how we race in Australia."
He will be riding bike 44.
The third Aussie is Scott Britnell, 43, of Sydney. The privateer debutante will ride a KTM 450RR with the number 97.
"As a young passionate rider I have always followed the Dakar Rally on TV," he said.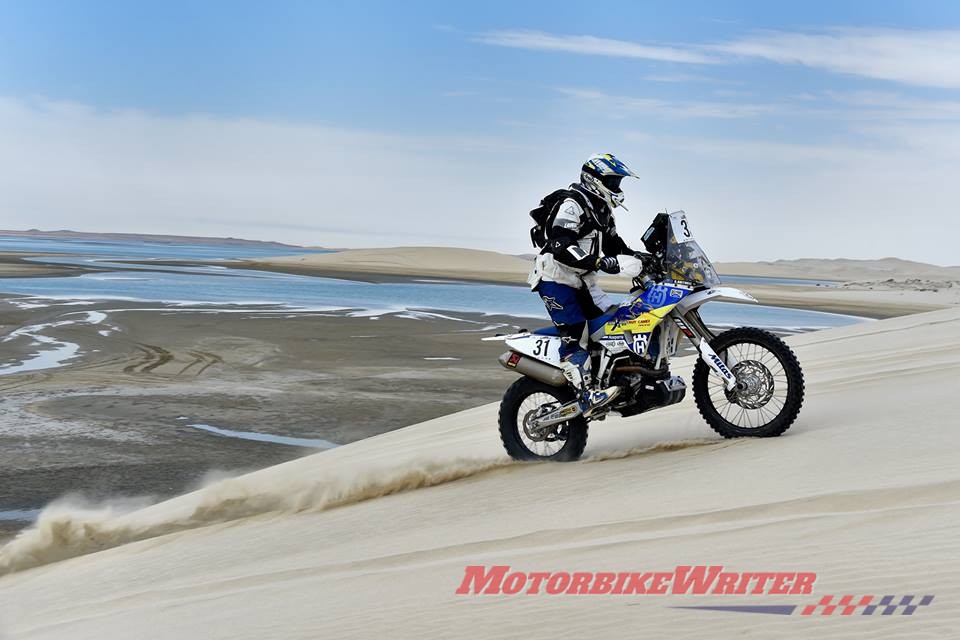 He had hoped to compete last year, but was sidelined by injuries when he crashed in July 2016 while trying to set a record double crossing of the Simpson Desert in a single day.
You can follow their progress with our daily reports and see a summary of the action on SBS (check your local TV guides).
Dakar Rally by numbers
The rally is one of the most gruelling and dangerous sporting events in the world. Since it started in 1979, 70 people have died in the rally, including 28 competitors, 19 of whom were motorcycle competitors.
It might be tough, but it is also spectacular to watch as the competitors ride through some of the most dramatic and picturesque scenery in South America.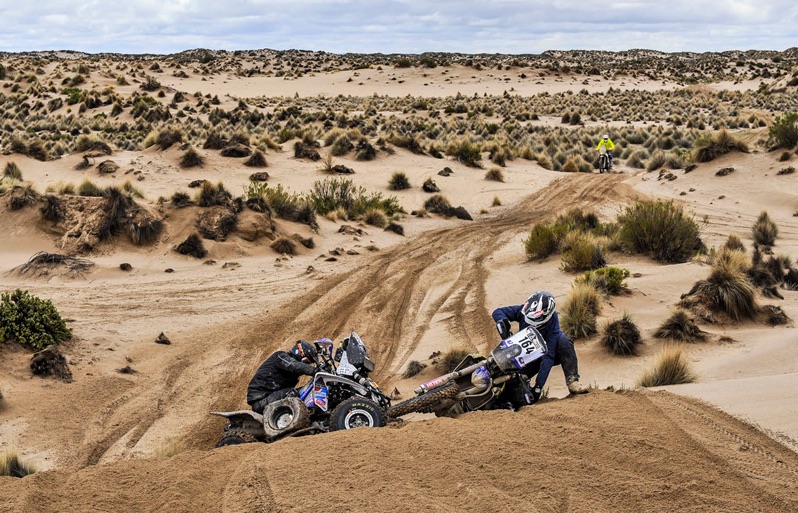 The 40th Dakar Rally travels 9000km through Peru, Bolivia and Argentina from January 6 to 20, 2018. It has been held in South America since 2009 after shifting from Africa when terrorist threats forced its cancellation in 2008.
Toby Price, 30, will be among 142 riders to compete in the 40th event.
He came third in 2015 on his first attempt, won five stages to clinch the title in 2016 and unfortunately crashed out last year, breaking his left leg, and apologising to his Aussie fans.
He says he is now fighting fit again and hopes his 10kg lighter KTM 450 Rally bike will be easier to ride in the tight sections.
Title contenders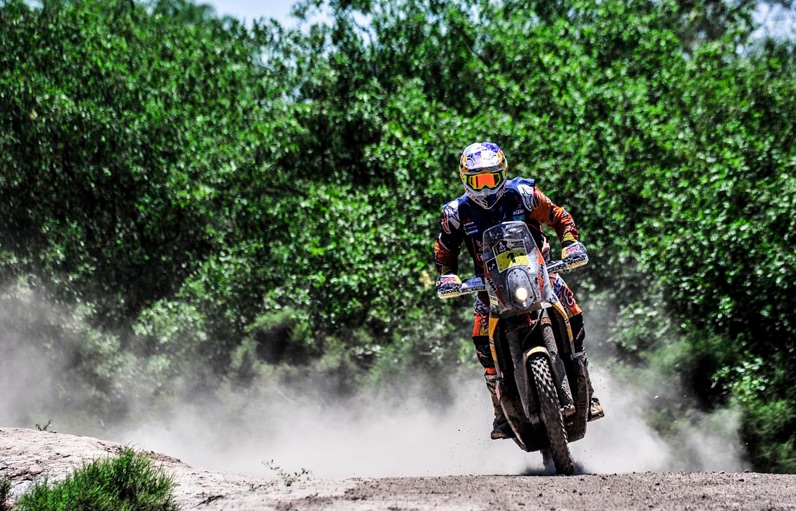 Toby Price (Number 8) and the other competitors in cars, trucks and quad bikes will battle extremes of temperature, tough terrain from mud to sand and altitudes over 4000m.
His KTM teammate, Sam Sunderland, is the current titleholder and the first Brit to win the motorcycle section of the rally.
This year, the KTM factory team riders will face tough opposition from the Honda team, led by Spaniard Joan Barreda Bort who finished fifth last year after a one-hour technical penalty. He is a veteran having competed in every Dakar since 2011.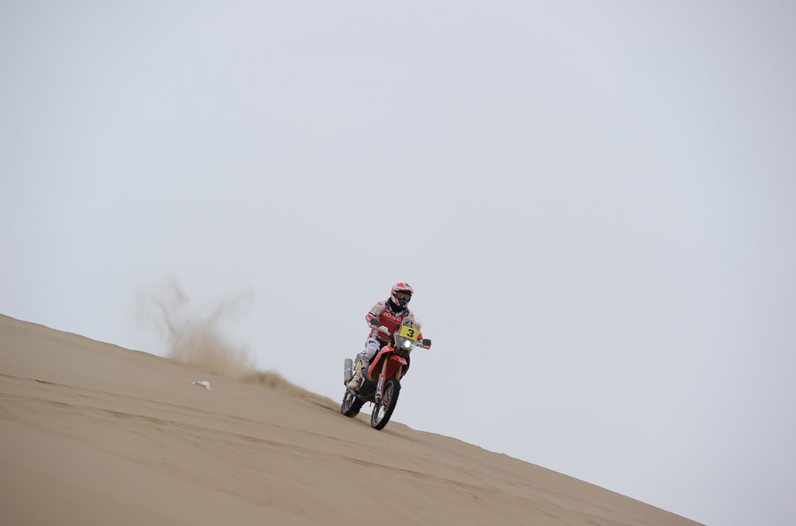 The Yamaha team is led by Frenchman Adrien Van Beveren who finished fourth last year.
Chilean Pablo Quintanilla has an advantage of local knowledge and the support of Husqvarna which has had strong showings in recent years.