Two Strokes – The Beginning is a graphic novel that is starting its campaign on Indiegogo in the next couple of days. Written and designed by Rahul Rathore, the story is of a teenaged motorcycle mechanic that has been transported 12.5 light-years into the future. 
Rahul Rathore is an automotive/Powersports designer who wanted to tell a visual story that connects sci-fi with motorcycles. In combination, he came up with a graphic novel that is targeted towards sci-fi and petrolheads between the ages of 15 and 70. 
Two Strokes – The Beginning is the first of many graphic novels that Rahul plans to release. The novel was also developed with: graphic designers, motorcycle enthusiasts, and sci-lovers in mind. Rahul intends to release more stories in the future with the success of his first novel release which can be found here. 
Indiegogo is a crowdfunding website that allows people to solicit donations for an idea or business start-up. Campaigns can run for a duration that is specific to each campaign. Each campaign will have a published target or goal to raise the required funds to ensure the success of the product launch or business start-up. If the campaign does not hit its goal, all pledges will receive a refund after the campaign has expired.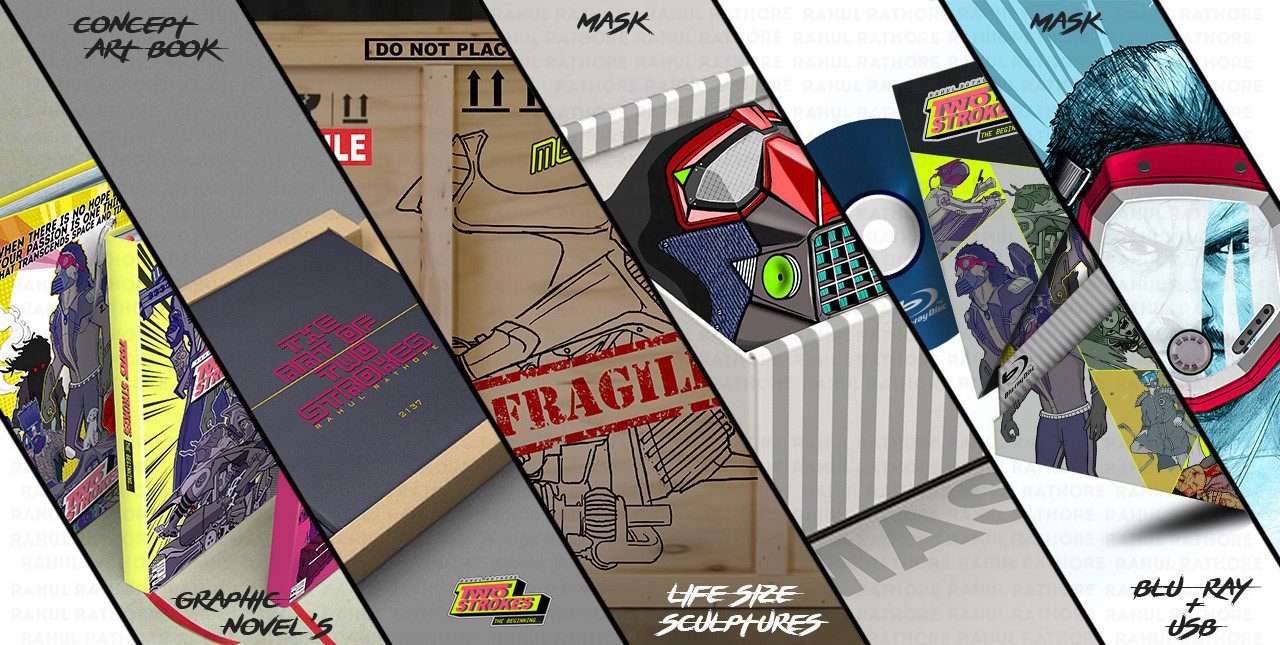 The campaign for Rahul's graphic novel – Two Strokes – The Beginning, will have a variety of items ("perks") for sale that will go towards raising the funds for the novel's launch. Upon the success of the crowdfunding campaign, those items will then be shipped to the "backer" (folks who've pledged money). These perks come in the form of softcover novels to life-sized sculptures.