Cheaper, lighter and more compact head-up display (HUD) technology is coming to motorcycle helmets from a partnership of HUDWAY, DigiLens and Young Optics to build the HUDWAY Sight waveguide HUD unit.
The unit is claimed to be thinner, lighter and easier to manufacture. That should make it cheaper than other products on the market.
It follows the recent announcement by bluetooth company Sena that it would also partner with DigiLens. They will produce helmets with built-in head-up display units.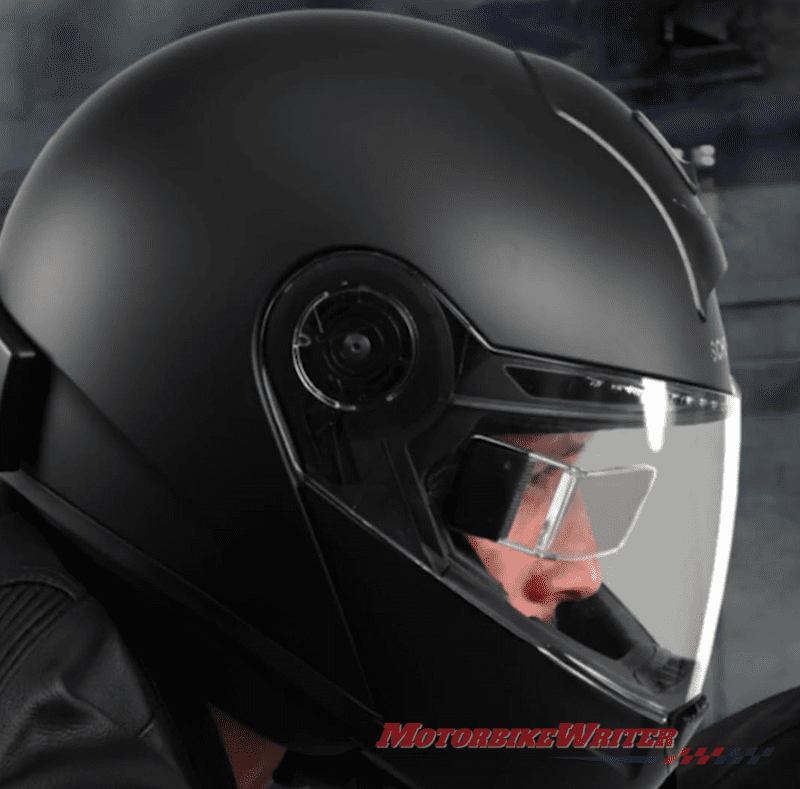 There are several advantages of a separate aftermarket unit. It is cheaper than buying a helmet with an integrated unit, it can be fitted to any type of helmet and it can be moved from helmet to helmet.

HUDWAY Sight
The HUDWAY Sight will be different to other proposed HUD units as it does not project an image on to the visor nor a peripheral screen. Instead, it has a screen that sits in front of the right eye.
HUDWAY CEO and founder Ivan Klabukov says the DigiLens waveguide technology allows the focus to be set into infinity.
"Thus making it easily perceivable by your eye and brain wherever you're looking at," he says.
"This feels very natural and allows your brain to simultaneously get the information rendered by a waveguide device and that of the real world.
"We believe that waveguide technology has a brilliant future and, when truly adapted to mass market, will create a revolution in things and how we interact with them.
"Our device's low cost and ease of use allow two-wheeler drivers to experience a sort of augmented reality they see in sci-fi movies."
DigiLens founder Jonathan Waldern says "in the nearest future all major helmet makers will equip their helmets with this solution".
How it works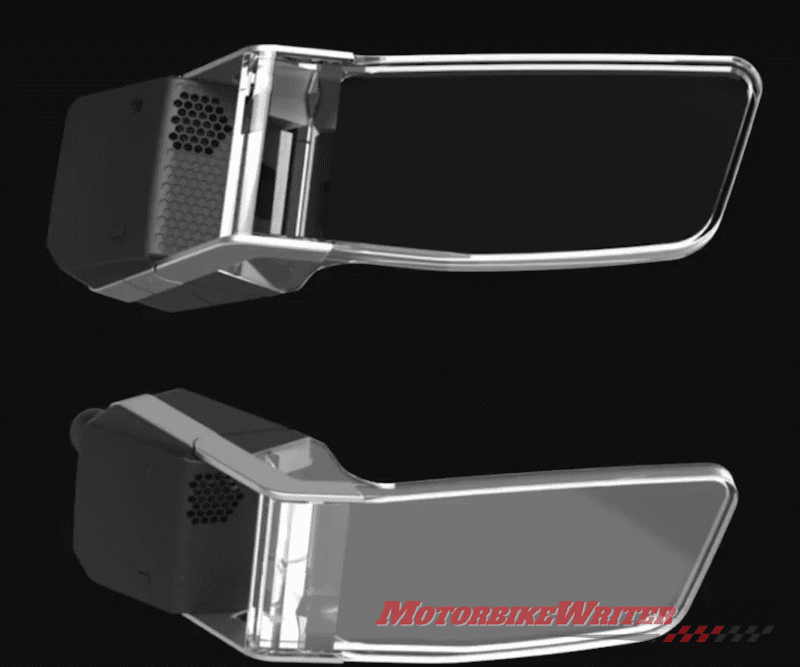 The device consists of a lens which attaches to the helmet near the rider's eyes and a "brain" that mounts on the back of the helmet and transmits the information to the lens.
The lightweight transparent screen replaces a complicated combination of projectors and optical elements. That makes it lighter, more compact and cheaper.
An ambient light sensor in the lens automatically adjusts the projection brightness for day and night riding.
The "brain" has a transmitter that wirelessly receives information from your smartphone and transmits it to the lens. It can include information such as bike information, navigation, communication and music.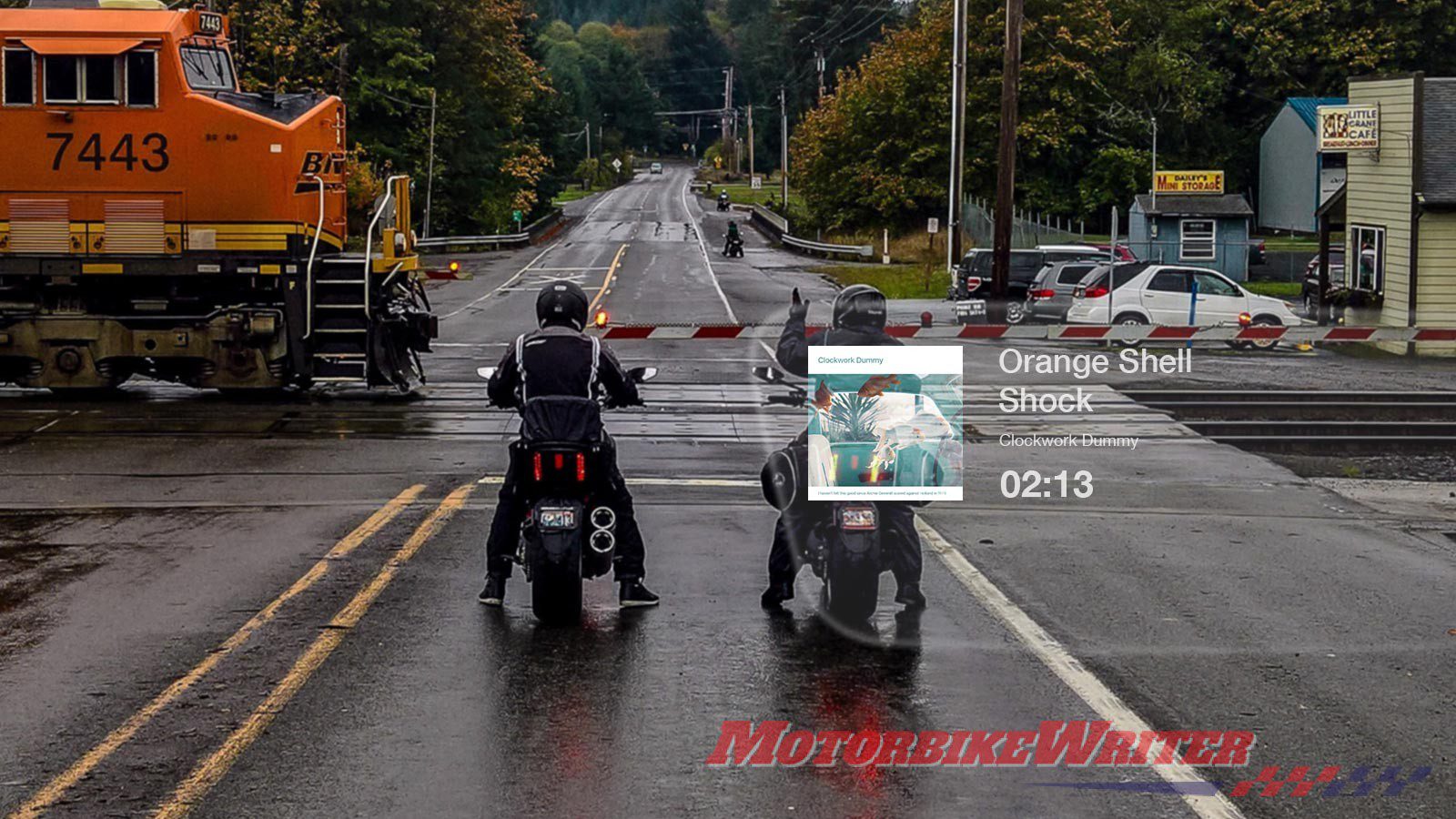 HUDWAY claims up to 8 hours of operation from the battery.
There is no word yet on when it will be produced and how much it will cost.
However, a Kickstarter campaign will be launched soon to fund production.
The company launched in 2013 with the release of the Hudway App that turns a smartphone into a HUD. It now has more than 2.5 million users worldwide.
They also produce Hudway Glass and Hudway Cast aftermarket HUD devices for drivers.
HUDWAY was listed among Top 10 Most Innovative Companies of 2016 in the Automotive Sector by Fast Company, alongside Tesla Motors and Ford.
HUD controversy
HUD and other hi-tech helmet innovations have been promised for helmets for some time, but none has come to market yet.
One of the main reasons has been the controversy surrounding the Skully helmet which broke crowd-funding records only for the executives to squander the funds on fast cars and faster women!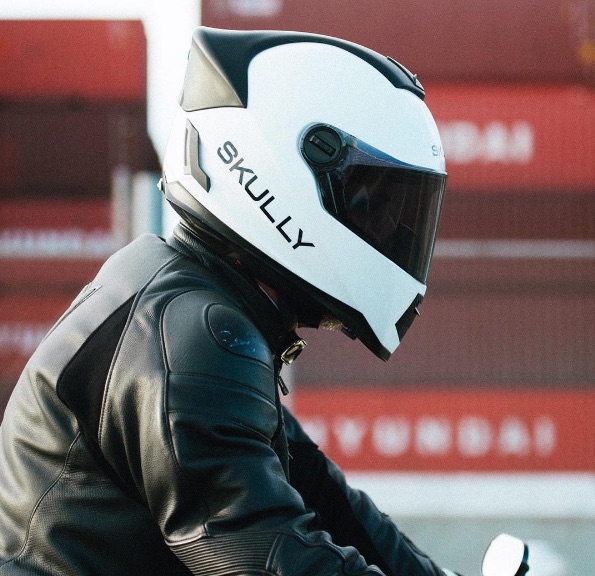 The project has apparently been resurrected with the Skully Fenix AR to hit the market in the next few months at $US1899.
Other promised but not-yet-delivered smart helmets and HUD technologies include BMW, LiveMap, KTM, Nuviz, Intelligent Cranium, CrossHelmet, BikeHUD, Seemore and the Kiwi-invented Reyedr which failed to raise enough crowd-funding support.