The relationship between Austrian motorcycle manufacturer KTM and Chinese manufacturer CFMoto will reap several benefits, not the least being a styling update for CFMoto models.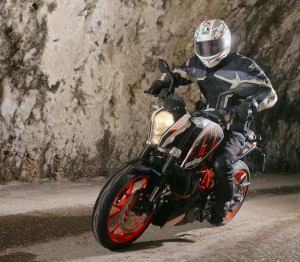 The Chinese factory recently began making KTM 200 and 390 Dukes strictly for the Chinese market. However, Australian importer Michael Poynton of Mojo Motorcycles believes the relationship will have a lot more benefits.
"Not only will a lot of 'orange' know how and expertise be transferred to China, the relationship with KTM has also opened up the door for CFMoto to work with renowned Austrian motorcycle designer – Kiska Design," he says. "Kiska has worked heavily with KTM since the early '90s and more recently been involved in the design of highly acclaimed models such as the Super Duke and also RC390."
The first models that we will see in Australia that are designed by Kiska and manufactured by CFMoto include the 150NK (sports commuter) and 650MT (Adventure Tourer). The latter should be a beaut if the experience on our long-term 650NK is any indication.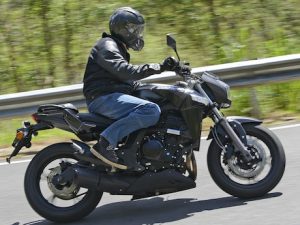 Michael says there will be more engine varieties coming soon. "CFMoto have now completed their motorcycle engine series development consisting of 150cc, 250cc, 400cc and 650cc so expect to see more models released over the years ahead utilising these engines, all models to comply with LAMS," he says.
The new model roll-outs may have seemed slow over the past year, but Michael says Mojo Motorcycles is gearing up for the "imminent arrival of many new key models that we believe are very well suited for the Australian market".
Meanwhile, Mojo Motorcycles has also announced it is partnering with French manufacturer Sherco, giving Michael more reason for optimism. "The addition of the Sherco brand has been something that we carefully considered since the end of last year and not only is it something we all at Mojo feel very passionately about, commercially we believe there is massive opportunity for their premium endure range in Australia,' he says. "Australian's love their enduro bikes – so much so that Australia is the largest market for KTM outside of the USA and also the largest market for Yamaha with the WR450F."
He says the recent end of Husaberg and the merger of KTM and Husqvarana provides an opportunity for a premium brand alternative to KTM/Husqvarna such as Sherco.