Chinese company CFMoto appears set to enter the large capacity motorcycle market with the unveiling of its V.02-NK concept bike.
The bike is not powered by a Chinese engine, but a KTM RC8 V-twin, possibly the 1301cc capacity RC8 from the 1290 Super Duke R with 131kW of power.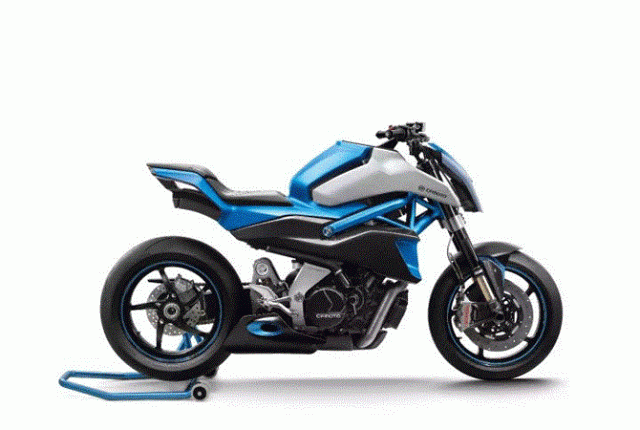 Like most CFMoto models of late, it is also designed by Kiska, which is the same Austrian design KTM uses.
The large capacity concept bike also features Italian Brembo brakes and even Swedish Ohlins suspension, although it is not known whether these would make it on t a production bike from a company known for its budget prices.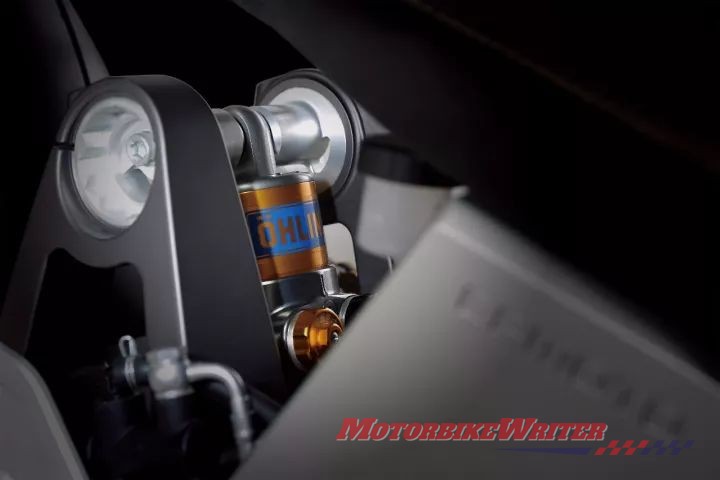 It features a trellis frame, single-sided swig arm and radiation up under the seat which we imagine would get pretty hot in summer.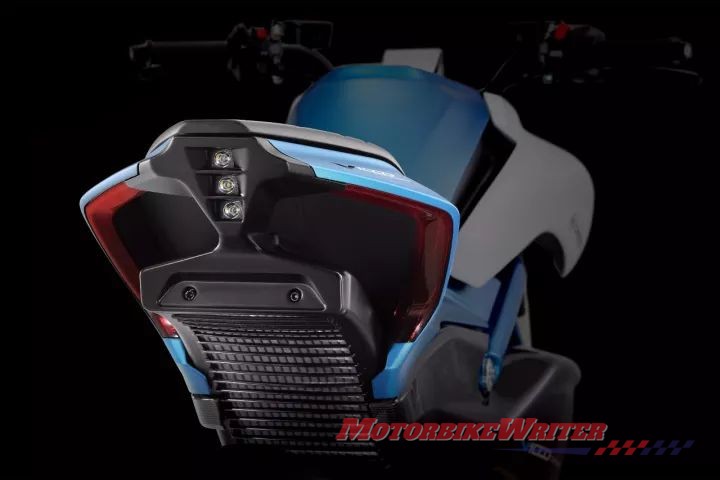 There are no more details available from CFMoto, but it does look production ready.
But don't expect it soon.
CFMoto has been saying for ears tat it all enter the above-900cc category and it took several years for the 650MT adventure bike to hit the market.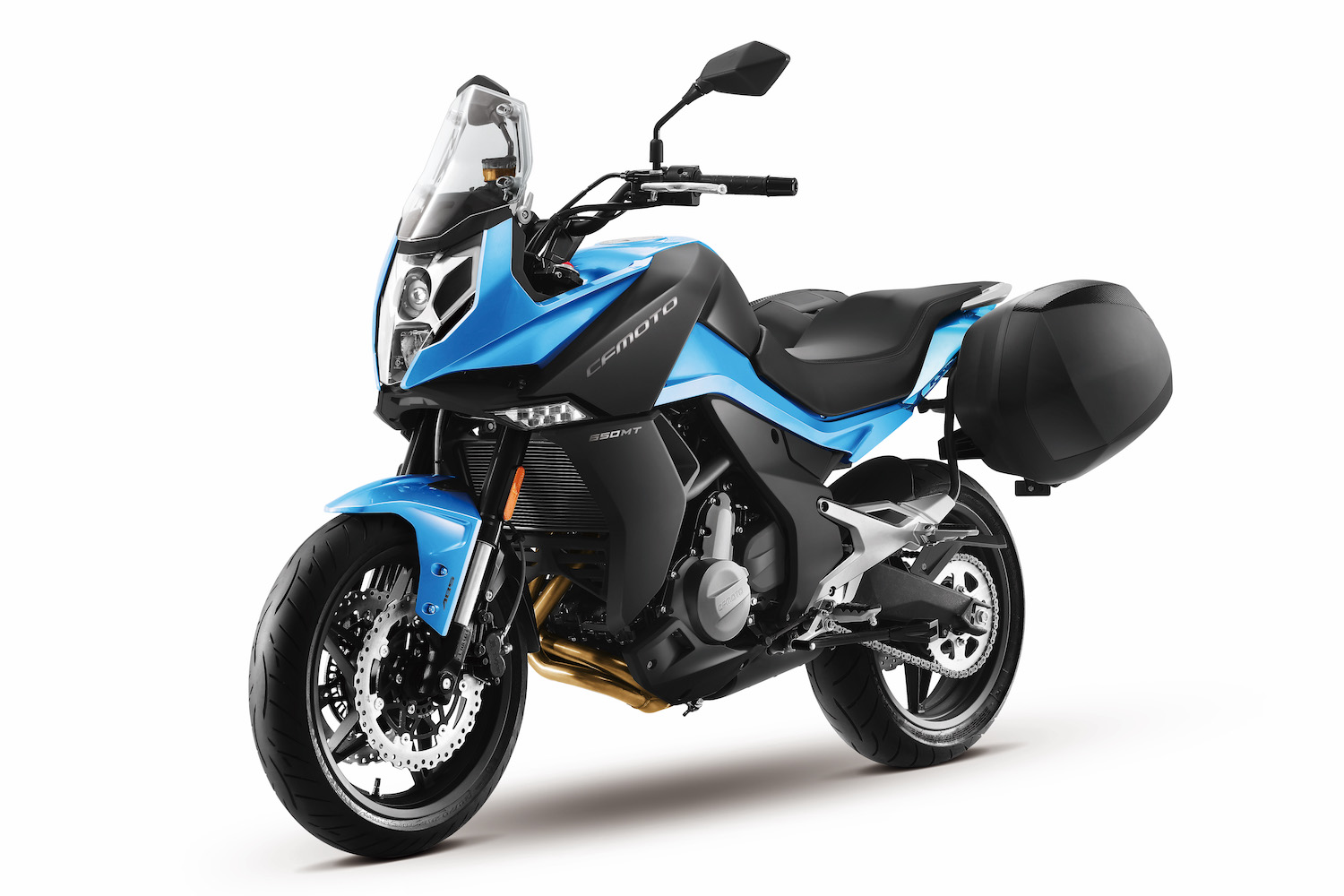 It seems CFMoto devotes more of its energies to the ATV sector than bikes.
However, this bike could see the Chinese company enter a new and more profitable segment of the market.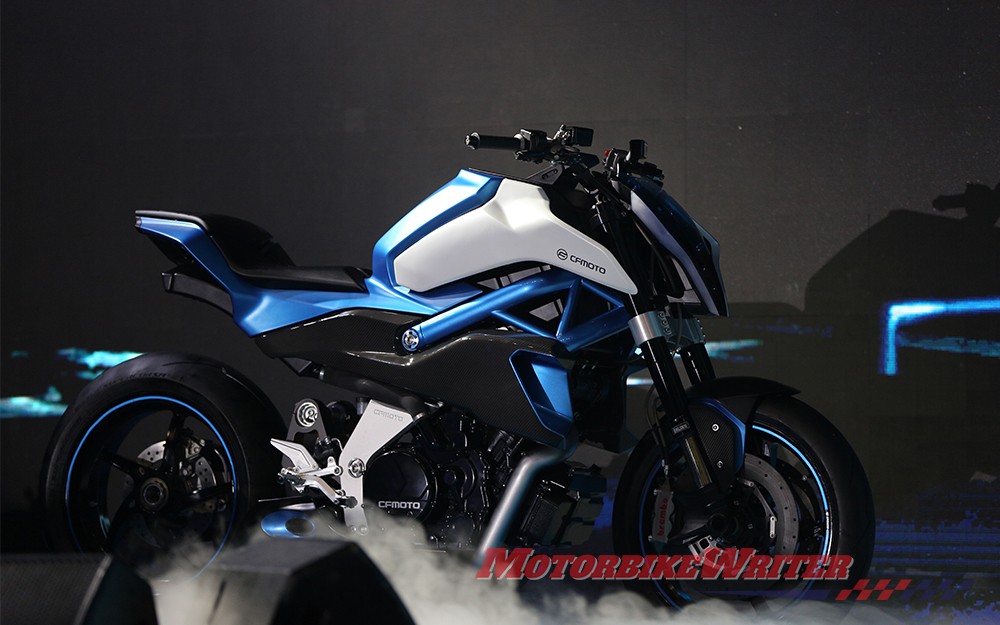 Earlier this year the Chinese company signed a joint agreement to work with KTM to develop larger capacity models.
CFMoto and KTM will share these newly developed platforms, however the final specification will be slightly different between the brands to suit the respective brand's market positioning.
It is a similar arrangement to what KTM and Bajaj of India have done with the KTM Duke 390 and Bajaj Dominar 400.
Michael Poynton, director CFMoto importer Mojo Motorcycles says Aussies would welcome a large capacity CFMoto.
"The CFMoto 650NK and 650MT models have been very well received in Australia with over 3500 units now on our roads," he says.
"We believe that when larger capacity CFMoto models similar to the V.02-NK concept go into production in the future, our market will be ready for them and they will also be successful in Australia.
CFMoto Australia currently imports the 150NK single at $3290, 400NK at $5490, 400NK ABS at $5990, 650NK $5990, 650NK TT ABS $6690 and 650MT $7490. All are ride away prices and all are learner-approved motorcycles.