China has the most electric vehicles on the road in the world so it is no wonder their police force is about to start riding CFMoto electric motorcycles.
The purpose-built 300GT-E police bike will be rolled out across police departments in many of China's biggest cities.
It is also expected to be the basis of an electric motorcycle for the civilian masses.
CFMoto Australia importer Michael Poynton of Mojo Motorcycles says there is not much further information available for this model or the Chinese manufacturer's "soon-to-be-launched electric sub-brand.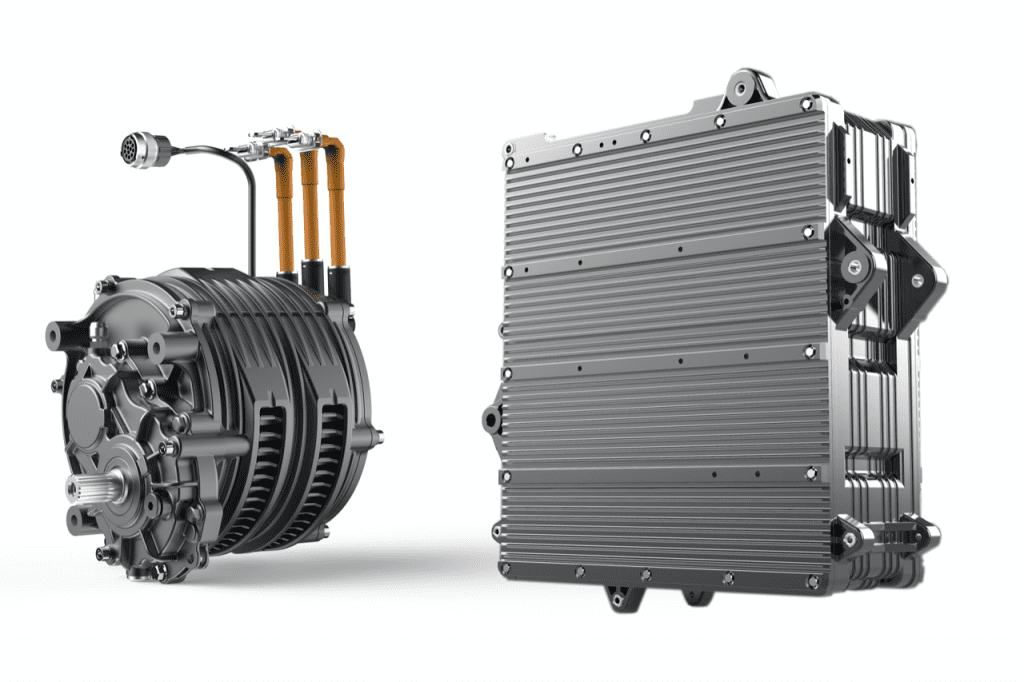 However he believes Australia is ready for electric commuter models, including scooters.
"We will see more models rolled out across this segment in 2021," he says.
The 300GT-E has a top speed of 120km/h and 150km of range with fast-charging capability.
However, Michael did not know any further details about whether the range was in the city which is usually longer or on the highway.
He also doesn't know the charging times on 240V mains power nor fast charging.
But it appears CFMoto is serious about going electric with a quarter of their 2600 workforce assigned to research and development of the new electric sub brand.
"Given the rapid rate of pace for the brand – and its recent R&D boost thanks to KTM – it makes sense that CFMOTO invests heavily in a future of sustainable, electric vehicles," Michael says.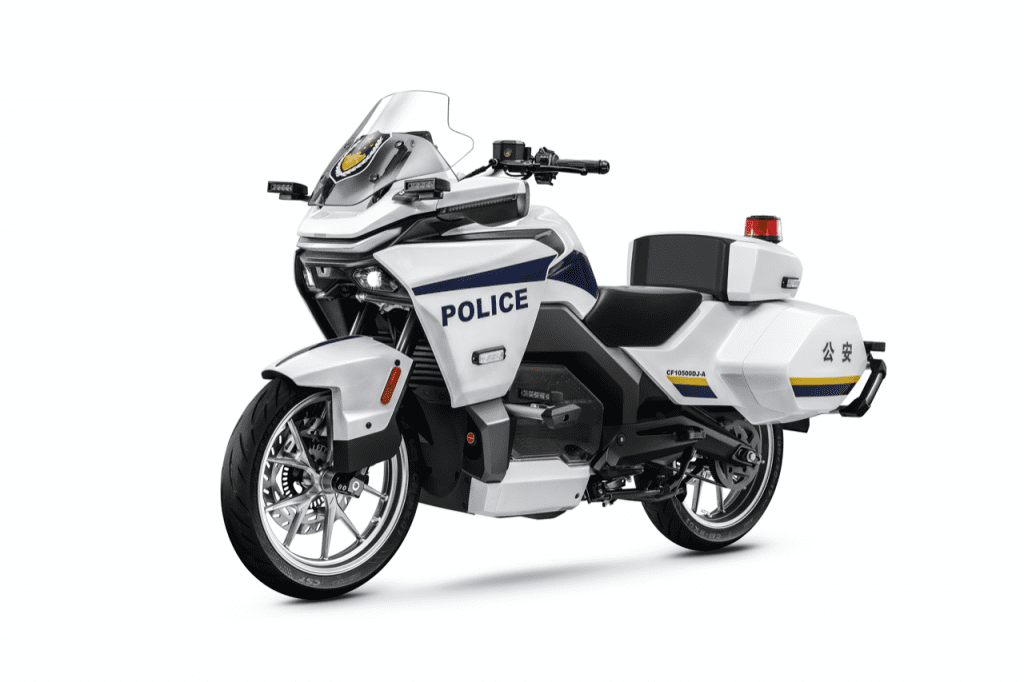 "Beyond its police lights and sirens, the 300GT-E represents the beginning of a standalone electric sub-brand for CFMOTO in the not-too-distant future."
The 300GT-E is powered by a water-cooled motor with a toothed belt drive and high-density lithium battery cell mid-mounted for a low centre of gravity.
Power output is just 18kW, but like most electric motors we expect it will have substantial and immediate maximum torque.
It also features onboard connectivity for police communications, cloud-based vehicle status and live location updates, built-in satellite navigation via a 7.0-inch TFT screen and keyless ignition.

Like most electric motorcycles there are three riding modes, presumably a low-powered mode for conserving charge, a commuter mode and probably a go-fast mode for police pursuits, although only up to 120km/h.
Other features include Bosch ABS, upside-down forks and monoshock, height-adjustable windscreen, 17-inch alloy wheels and LED lighting.
CFMoto also recently launched their biggest bike yet, the 1250J police and state guest escort motorcycle, which is expected to also become the basis for a civilian model.