British small-scale motorcycle manufacturer CCM may export its Spitfire range of single-cylinder machines to Australia along with other countries.
CCM started as Clews Competition Machines 47 years ago and has had multiple international successes in motocross, flat-track, trials, supermoto, and road racing competition.
In recent years they have produced limited-edition motorcycles that have attracted a lot of attention among collectors, hipsters and custom bike lovers.
British and world trials champion Dougie Lampkin doesn't seem to mind riding the Scrambler version, either!
I saw a Spitfire on display at the Bike Shed in London and was amazed at the high level of craftsmanship, particularly the hand-welded frame and exhaust.
The company has announced they would finally export to European countries starting with  France, Italy, Spain and Germany.
So I contacted CCM marketing manager Lewis Ellis in Bolton near Manchester to see if their export plans included Australia.
"It's funny you should say that as we have been battered by potential customers from Australia asking us when we will be bringing the Spitfire," he says.
"We are actually currently in the process of seeking out a distributor with a dealer network and strong links to the Australian motorcycle industry who would love to take on the British, hand-built, limited-edition Spitfire series."
CCM has always sold their bikes directly to the public in the UK, even inviting them to come and watch their bespoke bike being built.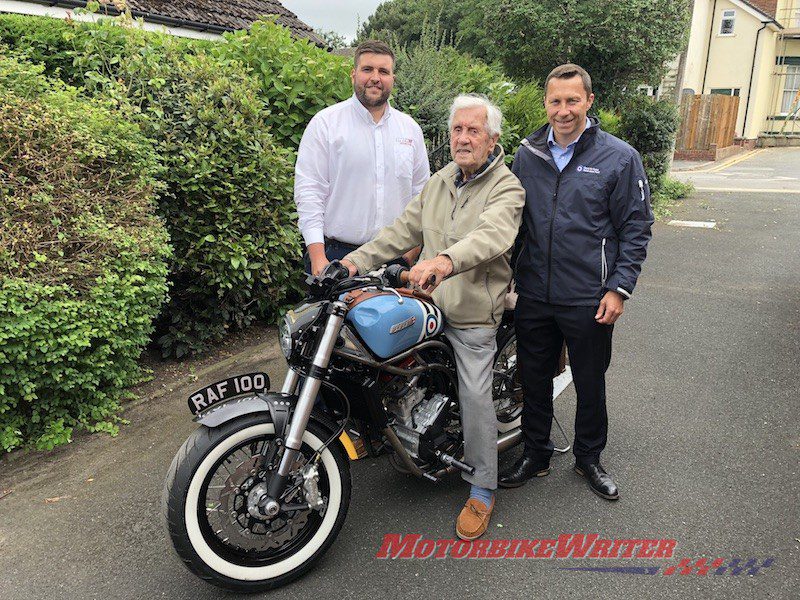 They have so far built around 1200 Spitfires directly for customers, some of whom have traveled to the UK to pick up their bike, register to and ship it home.
The reason the bikes have not been for sale outside of the UK is the substantial differences in European homologation that require substantial redesign and development.
Now the family-owned business plans to gain Euro compliance and follow a more conventional path with overseas distributors and a network of dealers.
They say the project should take about two years.
Meanwhile, they plan to set up websites for each target market to take advanced orders.
CCM Spitfire models
The CCM range includes one adventure model, the GP450 Adventure, which is not being considered for export.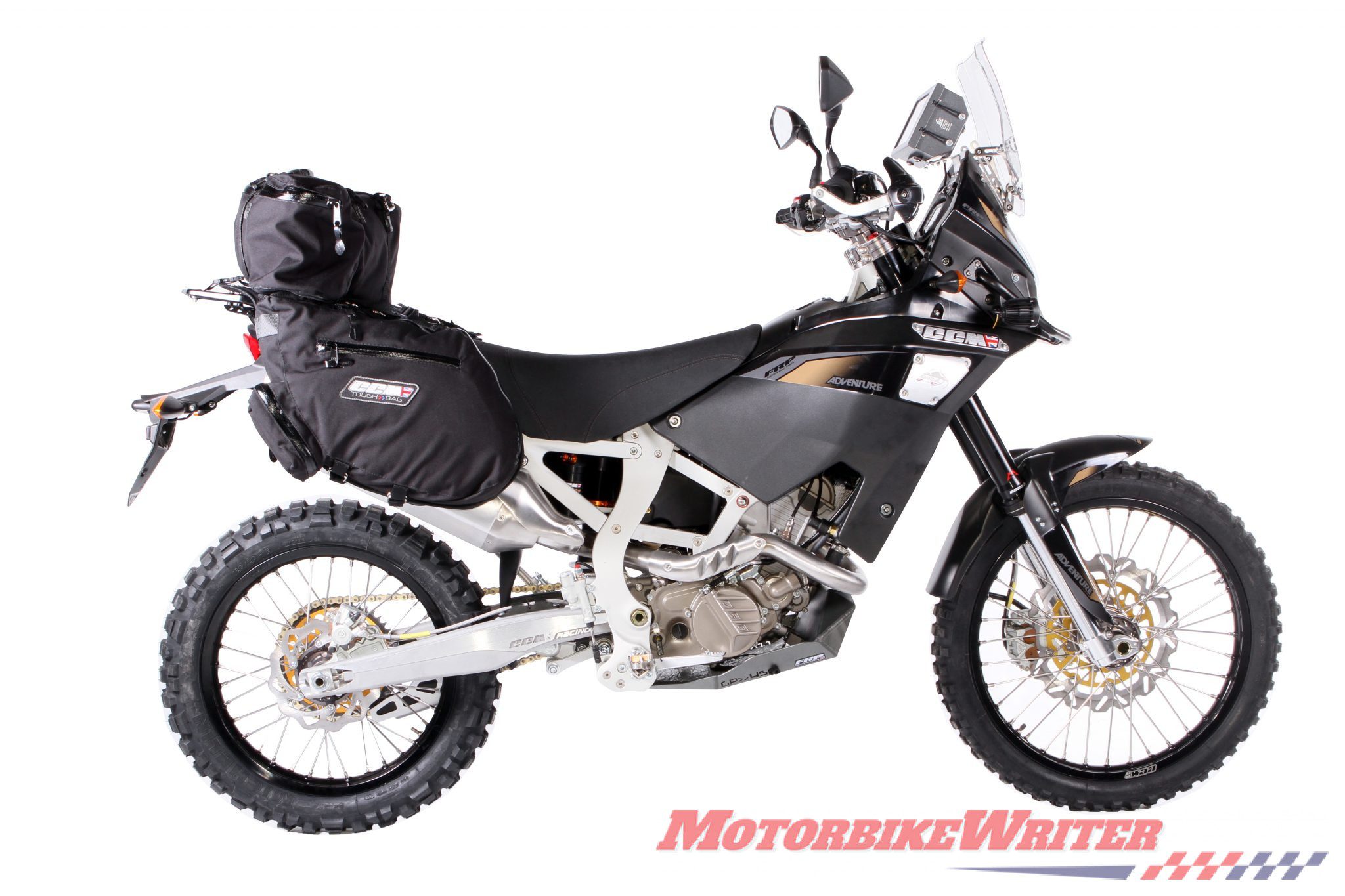 They do plan to export their Spitfire range which has six models: Original Spitfire (top of the page), Bobber, Scrambler, Tracer, Cafe Racer and the RAF Spitfire 100.
Prices start at £9274 for the Original and Cafe Racer and go up to £18,000 for the RAF 100, but they can vary depending on what modifications you order.
They are all powered by a Husqvarna 600cc single-cylinder liquid-cooled engine with 55bhp (41kW) of power and 58Nm of torque.
But the lithe little bike only weighs 135kg dry.
They have now brought in former four-time World Superbike champion Carl Fogarty as a brand ambassador and released a "Foggy" Spitfire (£11,995) featured in this video.
CCM history
Here is the history of the company as provided by CCM:
In 1971, keen motorcyclist, Alan Clews, originally had little interest in becoming a motorcycle manufacturer. Working hard throughout the week at his wife's, family's chain of newsagents, he would patiently wait for Friday to roll around where he would go out competing in international scramble and trials events over the weekend, always sure to be back in time for work Monday morning.
It was only when Alan's request to purchase a works BSA scrambler got rejected, did he decide he would build his very own competition bike back in 1971 in his garage at home. Such was the success of his efforts, that news spread like wild fire, and the demand for his services grew, eventually leading to the birth of Clews Competition Machines.
In recent years, CCM's custom builders, called the SkunkwerX team, have been making the Spitfire range to pay homage to the original experimental engineering division of Lockheed Martin.