You can bet your bottom dollar that anytime a great brand like Cardo decides to do an overhaul of what was already a good system, we'll be covering the end result. 
Meet the all-new Packtalk Edge, Cardo's latest and greatest flagship motorcycle intercom – it's slimmer, neater, and features one of the bigger refresh lists we've seen from the brand. 
Let's get into it.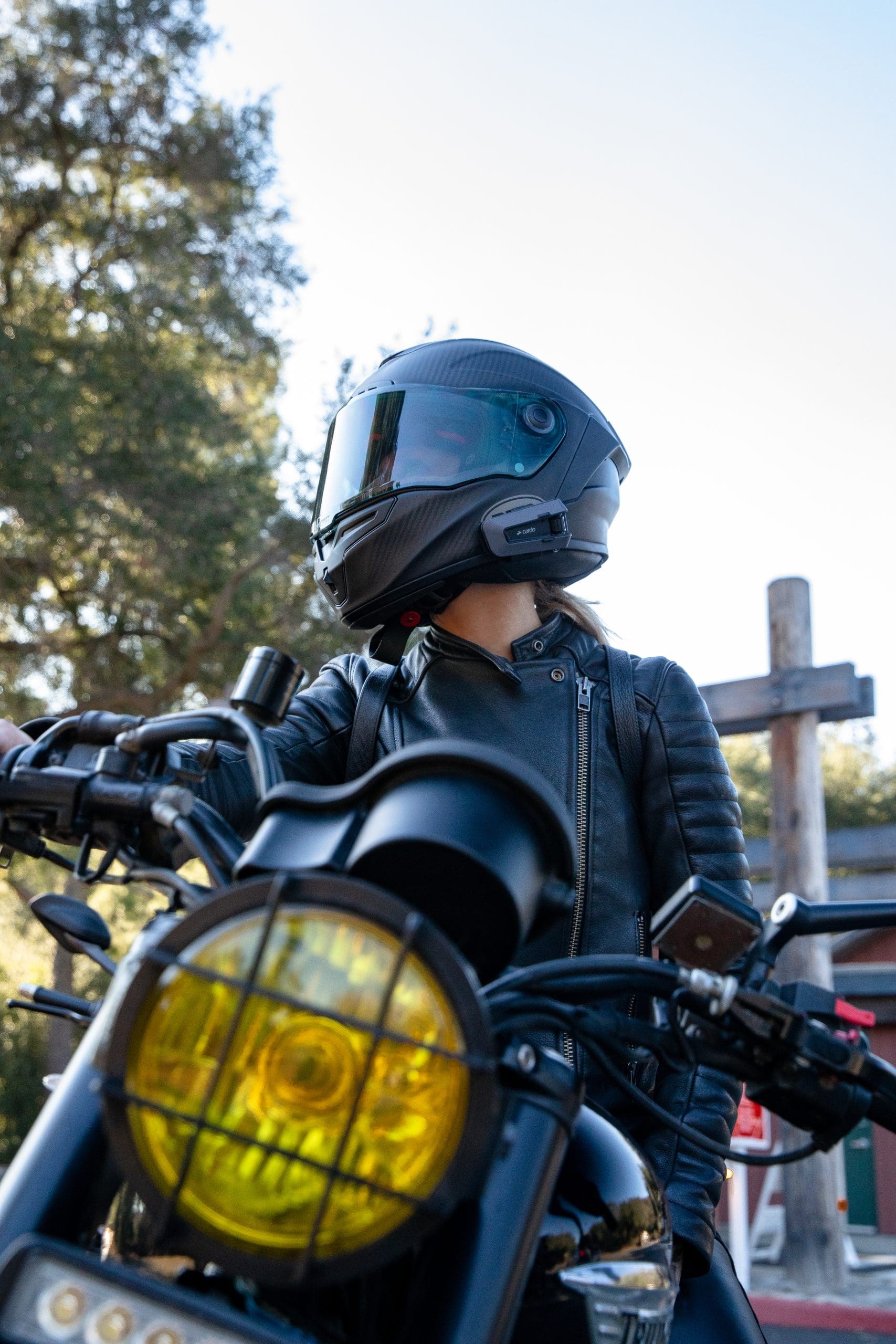 First off, a big fave for me is that this unit doesn't have an external antenna – it doesn't need one, so why have that extra bit of real estate?
Pair that with the fact that Cardo now has a swanky magnetic (!) Air Mount to sync this beauty up – and the obligatory uprated speeds for pairing, let alone the faster wide-band intercom – and you've got the slickest unit in the series.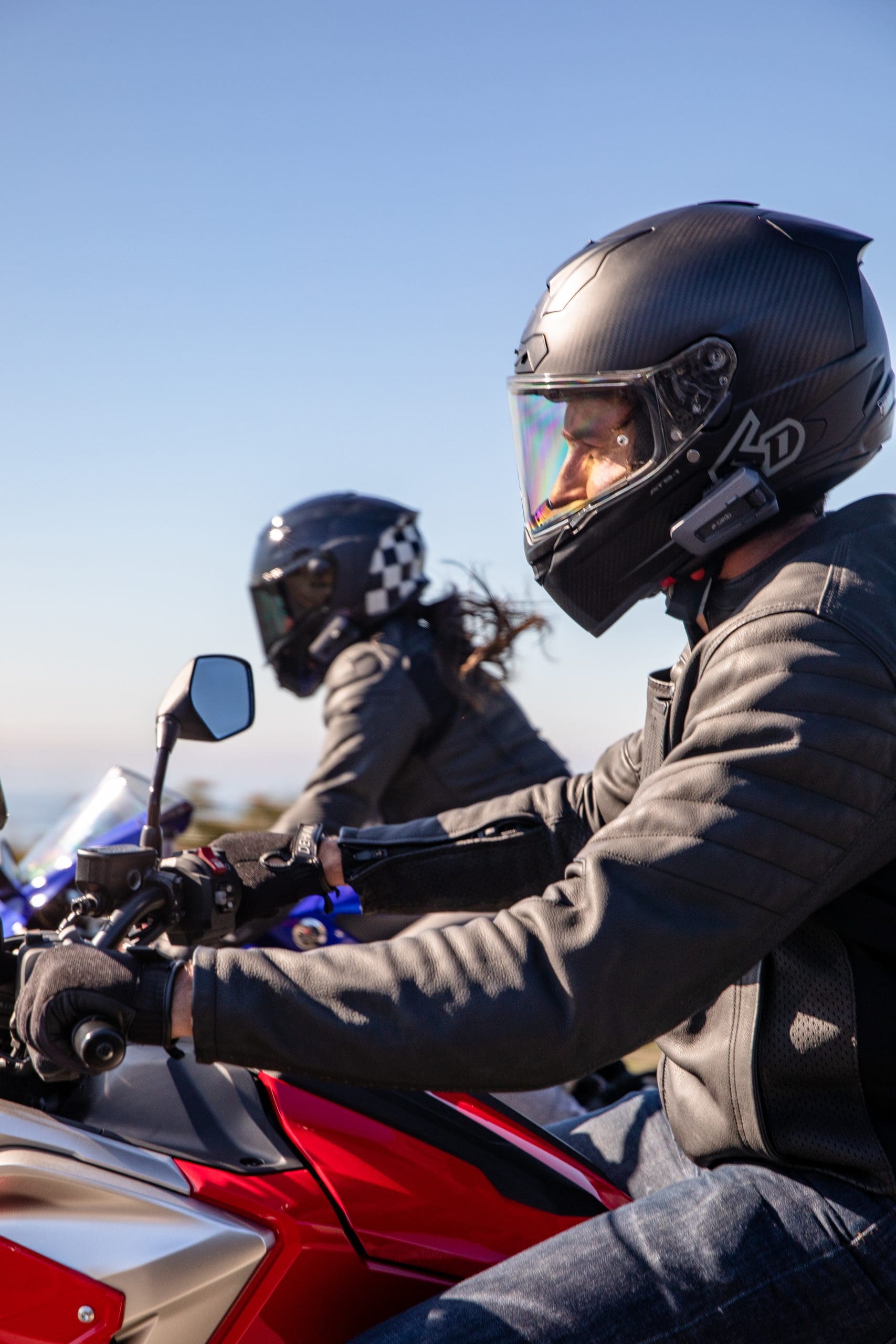 Cardo's press release also states that this little piece of nifty has "[the] Most advanced Bluetooth 5.2 Technology with Live Intercom support and improved universal connectivity," on top of better sound (thanks, JBL), less garbledy-gook/better noise cancelling for the microphone, and the necessary fast charging via USB-C / over-the-air software updates (20 minutes means two hours of ride time and a full charge takes under two hours).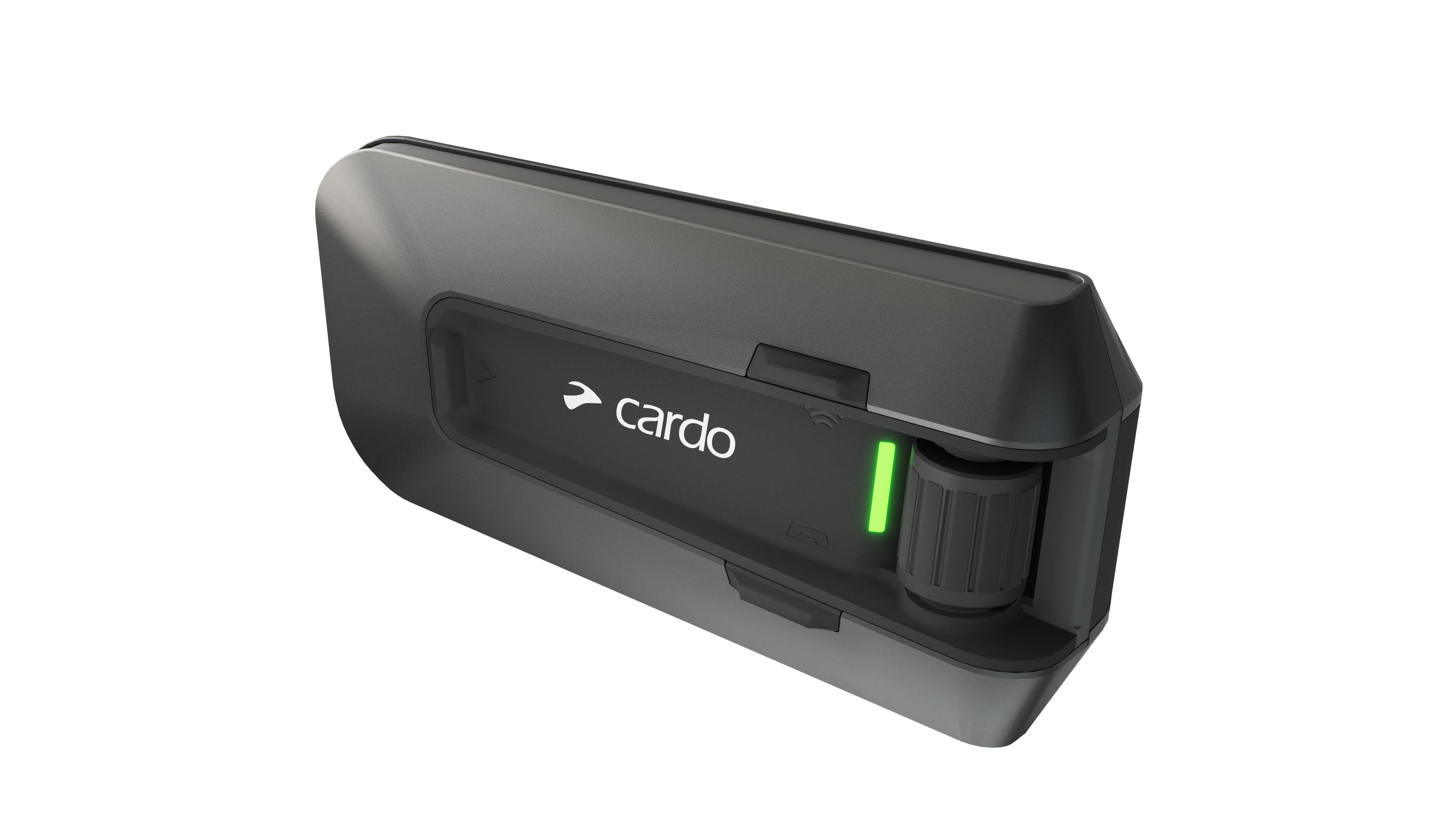 Oh, and as if this weren't all enough, we've got an homage to those hilarious Google adverts with a new feature: Upgraded Natural Voice Operation software means the Edge can be called to attention with a simple 'Hey, Cardo'  – less hands needed means less accidental yoinks. 
Very nice.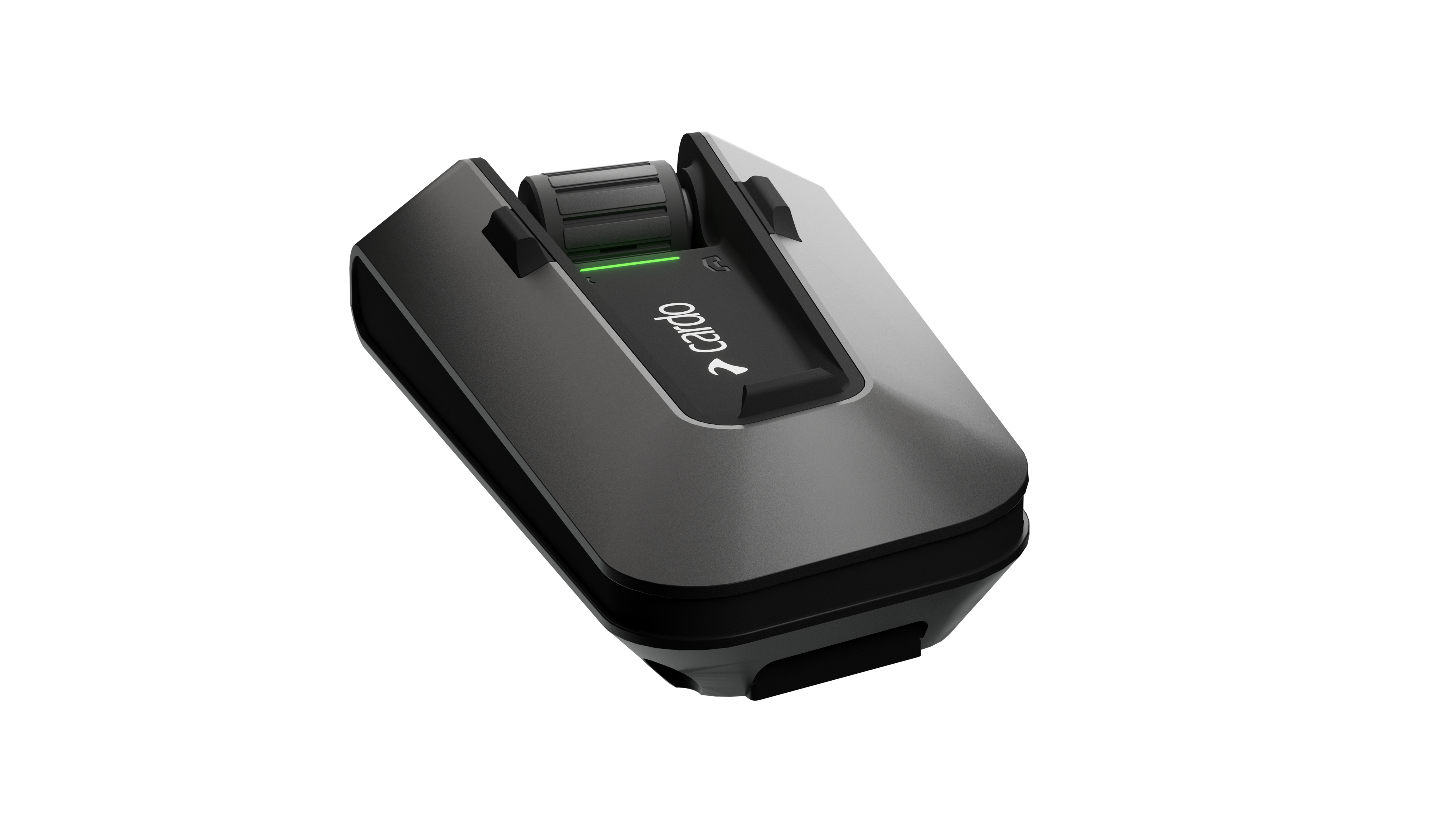 "The PACKTALK EDGE is the best communication device we have ever developed," enthuses Alon Lumbroso, the Chief Executive Officer of Cardo Systems. 
"With the ultimate audio performance in the industry, a novel Air Mount for rapid and secure attachment, and beautiful sleek, and clean design, the PACKTALK EDGE is a fantastic flagship to our extensive range of communicators."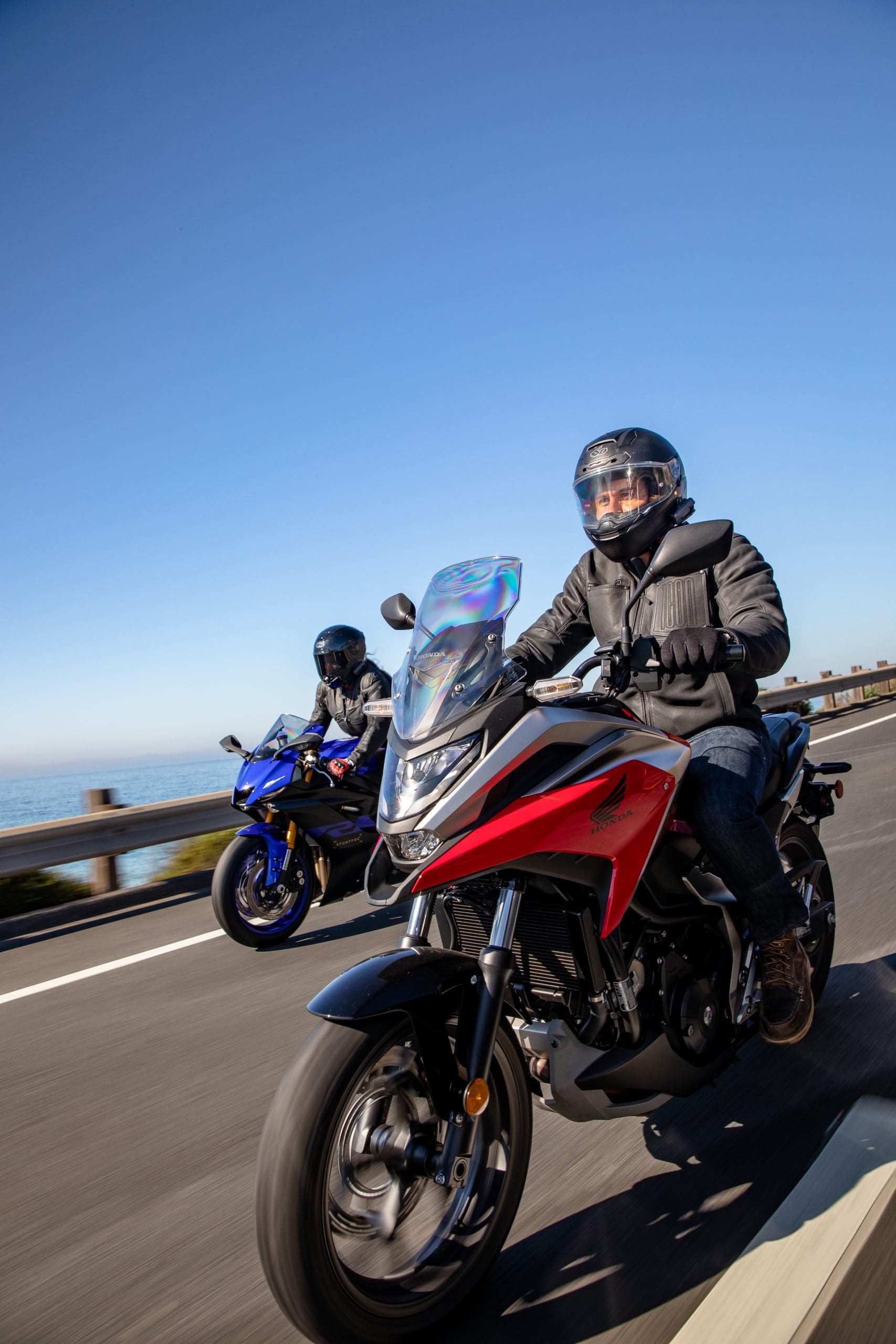 "This latest offering is testament to Cardo's three pillars – quality, purposeful innovation and user-first. Innovation is in our company DNA and we're proud to translate that into a product for fellow motorcyclists."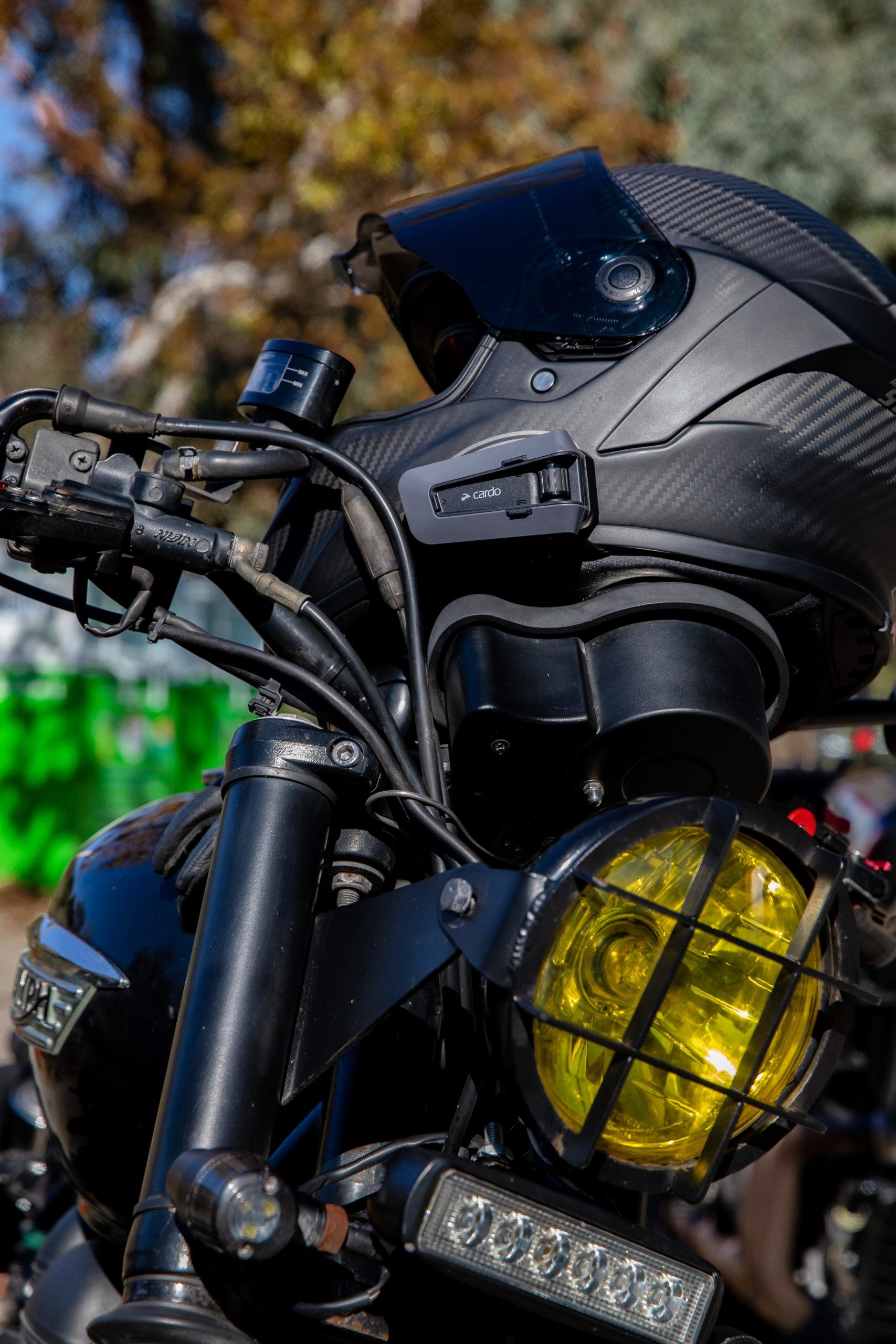 The new PACKTALK EDGE comes at a very nice $389.95/€389,95 (MSRP) for a single unit,  $699.95/€699,95 (MSRP) for a dual set. Expect to see these bad boys hit the dealers around mid-April. 
Ordering the units can be done as of today at Cardo's official webpage, where the Packtalk Bold will continue to be available globally.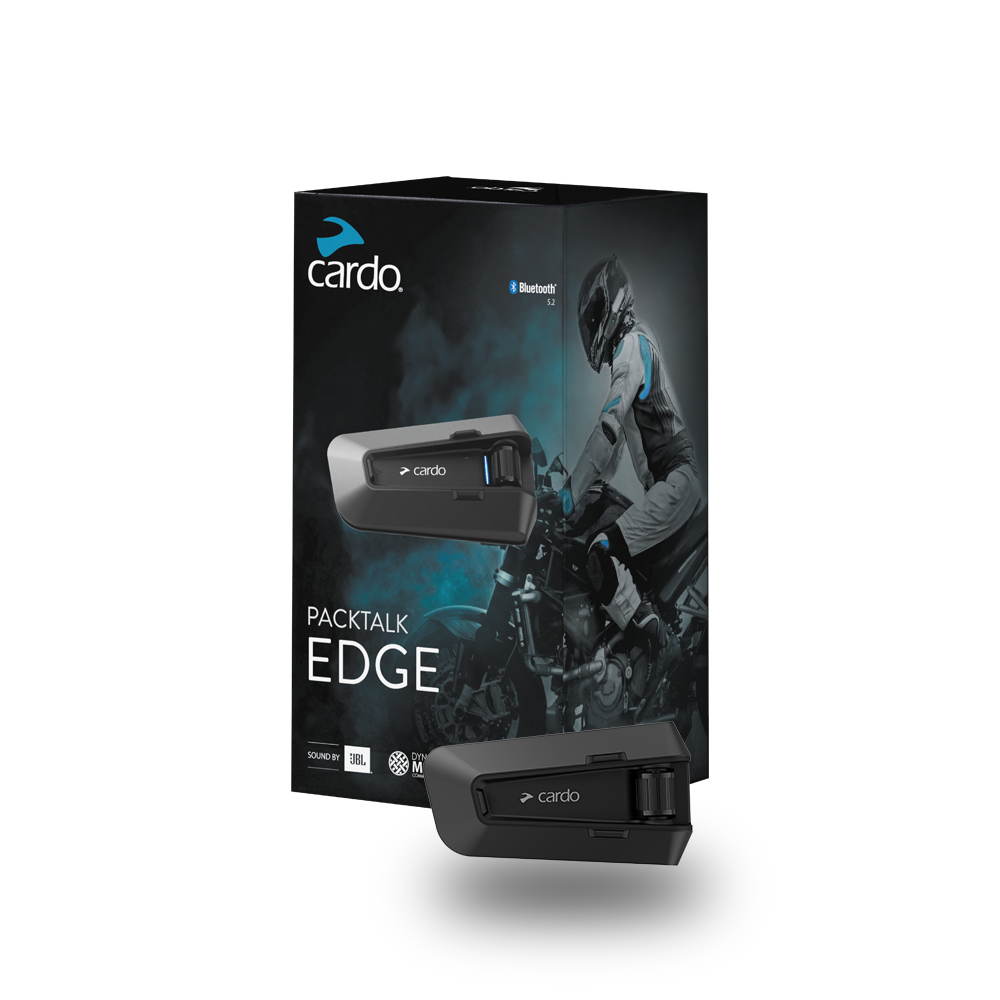 For other stories related to this, be sure to subscribe to our newsletter where our main man Cameron Martel curates the best of the latest and hand-delivers it to your inbox. 
Drop a comment letting us know what you think, and as ever – stay safe on the twisties. 
*Media sourced from Cardo's press release*