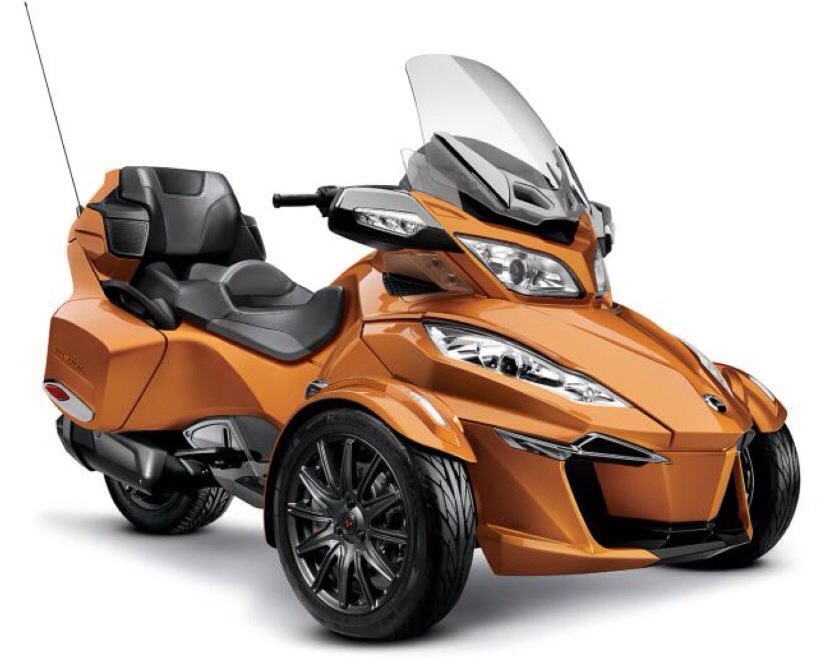 The three-legged Can-Am Spyder receives a power boost, bigger engine and more gears for 2014, yet prices should be fairly similar.
The major change is in the engine room where the Rotax 998cc V-twin will be replaced by a 1330cc in-line triple.
Power output has increased by 10.8kW to 85.8kW, but even more impressive is the increase in torque by a whopping 40% from 108Nm to 130.1Nm.
Despite the power boost, fuel efficiency has been improved with the new models having range of about 360km from the 25-litre tank.
The increased economy is partly due to the shift from a five-speed manual or semi-automatic transmission to six speeds.
BRP Australia's Can-Am brand marketing manager Steve Mandis says the new models will arrive early next year.
"Pricing is being finalised, however there is likely to be little change from the model year '13 prices," he says.
Making the new models more efficient is a BRP technology called Advanced Combustion Efficiency.
The technology optimises the bore/stroke design, valve angles, and intake design, and reduces mechanical friction of the engine internals.
BRP claims this makes the Rotax ACE Triple T in-line triple more efficient and smooth running.
They also come with ECO mode smart assist, selectable by the driver, which tells them when to shift up a gear to improve economy.
It is a similar system to that found in many modern European luxury cars.
The dash indication shows the driver to shift between first and second gears at 1800 revs; from second to third at 1950rpm; and from third on up at 2200.
Other updates for 2014 include: a redesigned front fascia, better cooling and heat management, larger diameter shocks and an 85% larger 1200W magneto.
There are also some new colour choices.
To read my full review of the current models, click here.