A week after Canadian Powersports company Can-Am announced a range of four electric two-wheelers, the company has confirmed they will be available in Australia.
"I can confirm that they will be available in your part of the world," Can-Am, Global Consumer PR Brian Manning told me.
"We are (not) disclosing any timing or pricing information yet."
That's a big move for electric two-wheelers in Australia whose market supply is currently limited to mainly electric scooters.
The Australian-designed Savic C-Series electric motorcycle has not yet hit the market while Sydney-based Fonzarelli only makes scooters and midi-sized bikes, and Perth-based company Vmoto imports a Ducati-branded Chinese-made electric scooter through Urban Moto Imports for under $5000.
The only major motorcycle companies importing electric motorcycles to Australia are Harley-Davidson with their LiveWire and Energica  imported by Australian Electric Motor Co.
The announcement that Can-Am will return to its motorcycle roots with a product lineup that will be completely electric is big news not only for our market, but around the world.
Can-Am is produced by Canadian company Bombardier Recreational Products (BRP) which also makes jet skis, ATVs, snow mobiles and the Can-Am Spyder range of three-wheeler roadsters.
So far there are few details except a launch date of mid-2024 and a silhouette image of four bikes.
From left, it looks like a streetfighter, an adventure bike and two cruisers.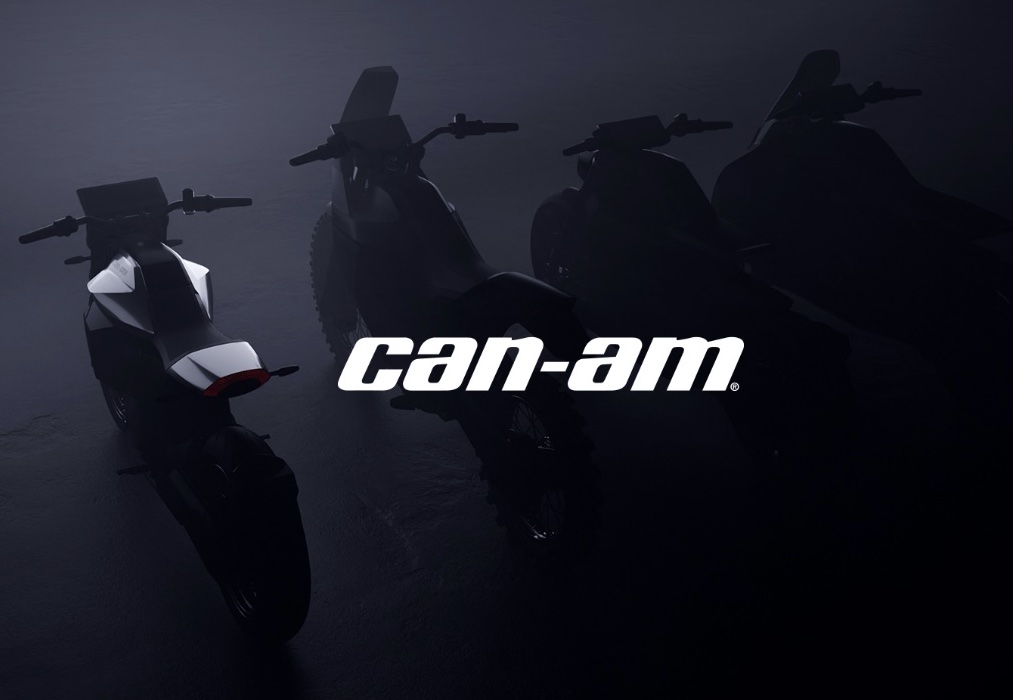 The official Can-Am press release simply says:
Riders can expect these new state-of-the-art electric Can-Am motorcycles to be perfect for everyday commuting and, to stay true to the track & trail heritage of the brand, recreational on- and off-road riding.
BRP boss José Boisjoli says the return to motorcycling coincides with the company's 50th anniversary.
"With the motorcycle industry shifting to electric, we saw an opportunity to reclaim our motorcycle heritage and to re-enter the market," he says. 
"This new product category is extremely important to us, and we are thrilled that Can-Am motorcycles are the first EV models in BRP's electric lineup to be confirmed to consumers. 
"Many of us have very fond memories of riding the early dirt bike models, and now we look forward to building on the rich history of the Can-Am brand to inspire and impress a new generation of motorcyclists and electric vehicle enthusiasts."
The first Can-Am motorcycles were enduro and motocross models in 1973.