Returned riders who have not ridden for a long time should be identified and face a competency test to retain their motorcycle licence, says Motorcycle Council of NSW chairman Steve Pearce.
In his address today to launch October as Motorcycle Awareness month, Steve outlined the council's views on improving rider safety and keeping a lid on insurance premiums.
The council's safety recommendations include:
A system to identify returned riders and a competency test to retain their licence;

Mandatory training to move from a small to large capacity motorcycle licence;

Licence suspension for drivers who use mobile phones while driving;

More accurate crash data and specially trained motorcycle investigators; and

Increased research on the danger of automated vehicles to riders.
Returned rider training
Steve identifies that riders between the age of 40 and 60 are the greatest accident risk of the motorcycle licence population. (*See the graph at the end of the article.)
"Some of these are what we call returning riders, typically returning from a break in their riding career, he says.
"More must be done to identify this group and insist on targeted training before they start riding again.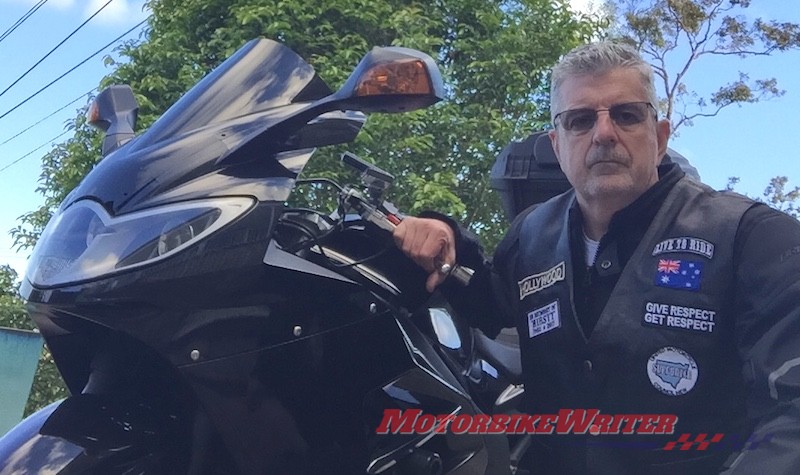 "In 2010, there were over 500,000 motorcycle licence holders in NSW, and 173,000 registered motorcycles. That is a huge gap.
"And there are a whole group of riders like myself who were last tested when they passed their licence test, in my case over 40 years ago.
"Even under the Graduated Licensing Scheme, a rider will never face a competency test again, once his or her P plates are achieved."
He says the MCCNSW calls on the NSW Government to investigate the detection of dormant motorcycle licence holders through the matching of motorcycle registration and licensing records.
Road Safety Ride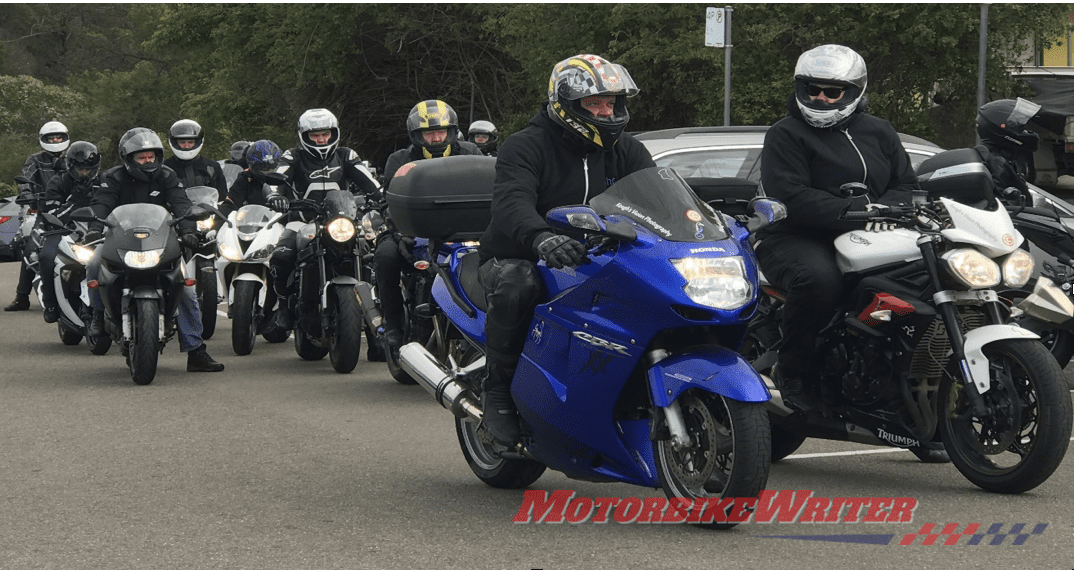 NSW Motorcycle Awareness Month gets a kickstart on Sunday (7 October 2018) with a Road Safety Ride from Thornleigh to Kariong via the Old Pacific Highway.
The ride will also raise money for MARI (Motorcycle Accident Rehabilitation Initiative) which supports fallen riders.
The ride starts with breakfast at 8am at Bunnings Thornleigh (corner Pennant Hills Rd and Phyliss Ave) before the ride at 9.30am, ending at The Waterfall Cafe in Kariong.
The Centre for Road Safety will show their Roads We Ride video on the Old Pacific Highway at the Thornleigh Community Centre next door and MCC of NSW will show videos on MotoCAP, the recently launched rating system for motorcycle protective clothing.
*Motorcycle fatalities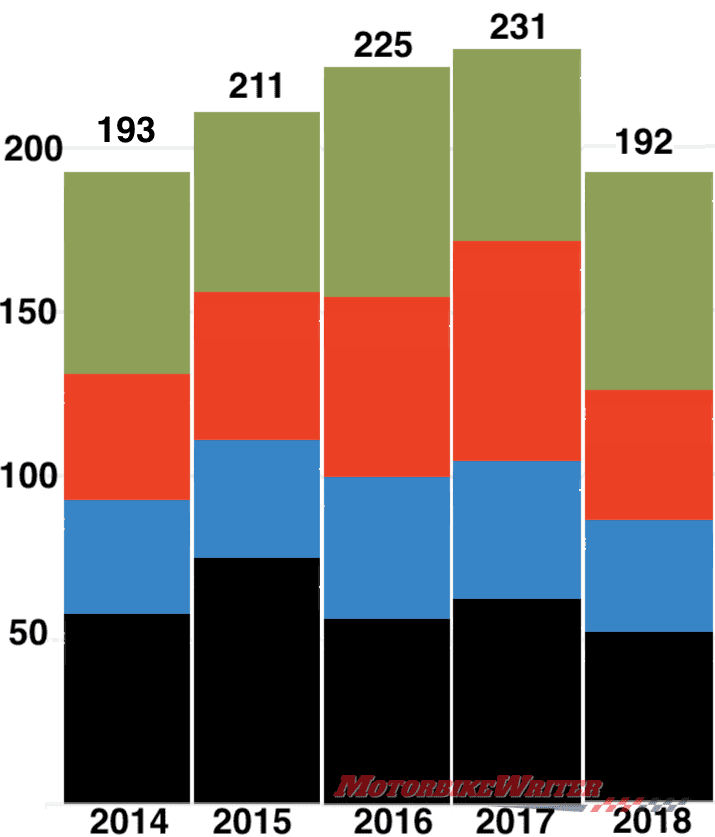 This graph of the past five years of motorcycle fatalities in Australia shows that riders aged over 50 (green) dominate and are increasing.
However, it may also be growing because these are the fastest growing sector of riders.
Meanwhile, other sectors may be decreasing because of recent licence training or decreasing rider numbers.