Motorcyclists have had a bad name for too many years and it's time for riders to actively be good ambassadors for their pastime, says Simone Watts.
There are several things riders can do to avoid fostering negative images: not speeding through school zones, not revving their bikes at 5am in the suburbs and not popping wheelies in public.
However, these are all passive measures.
Ambassadors
Simone says she is calling on riders to become ambassadors by taking some active initiatives such as seeking more training and talking to younger riders about safety.
"I challenge all who read this to be motorcycle ambassadors – stop and have a chat when you're out and about," she says.
"Help our communities to become more 'bike aware' by humanising us riders.
"People regularly talk to my partner and me," says Simone who rides a Ducati Monster 821.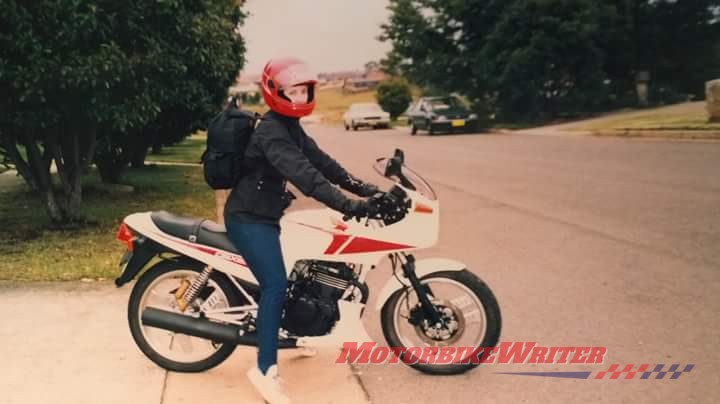 Simone got her motorcycle licence in the 1980s, then had a 15-plus-year break.
Seek training
Even though she still had her licence, when she returned to riding, she did voluntary rider training.
"I feel this education is 100% necessary," she says.
"It helps us to anticipate and expect the unexpected.
"An example is the buffering technique. I never knew about this in my earlier riding experience.
"Unfortunately I still see many riders lane-splitting or filtering past heavy vehicles (illegal in some states) and L and P platers who are not supposed to at all.
"These newer riders have received mandatory rider training and still put themselves at risk. I suppose you can't put an old head on young shoulders.
"Please think about updating your skills via a fun rider course."