Since Indian Motorcycle unveiled their flat-track-inspired FTR 1200 on October 1, the company has been swamped with interest from potential buyers.
In announcing their third-quarter results, parent company Polaris says the announcement of the FTR 1200 has received unprecedented interest.
They claim the website and social media announcement has had more than 80 million global impressions and the video has been watched by more than 1m viewers.
Potential buyers
Indian also claims they have had 75,000 "international leads".
We're not sure if that means potential buyers going to a shop and asking about the bike or actually placing deposits.
It is doubtful they would take a deposit since there is no frame number yet.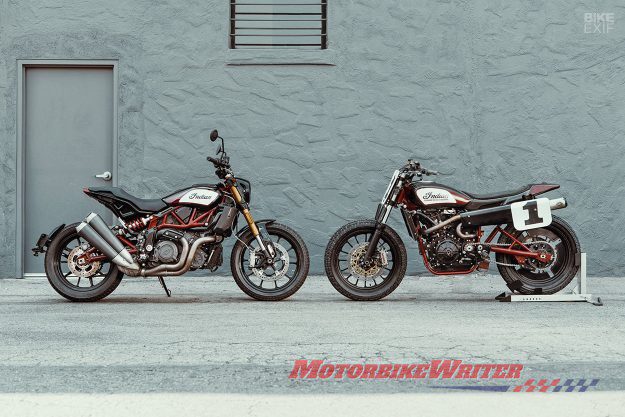 However, we have heard from several interested buyers who claim they have actually paid money for the bike; some even before it was unveiled!
Indian Motorcycle Australia did not respond with comment.
However, there has also been a bit of angst among customers about the difference in the production model to the FTR1200 Custom concept bike which had high-mount mufflers.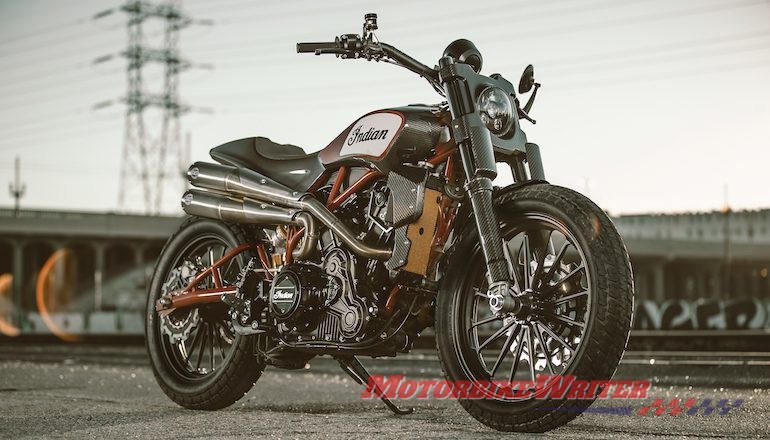 Critics say the more conventional exhaust and fatter seat make it look like a Ducati Monster.
(In response, S&S Cycle has already made an aftermarket exhaust!)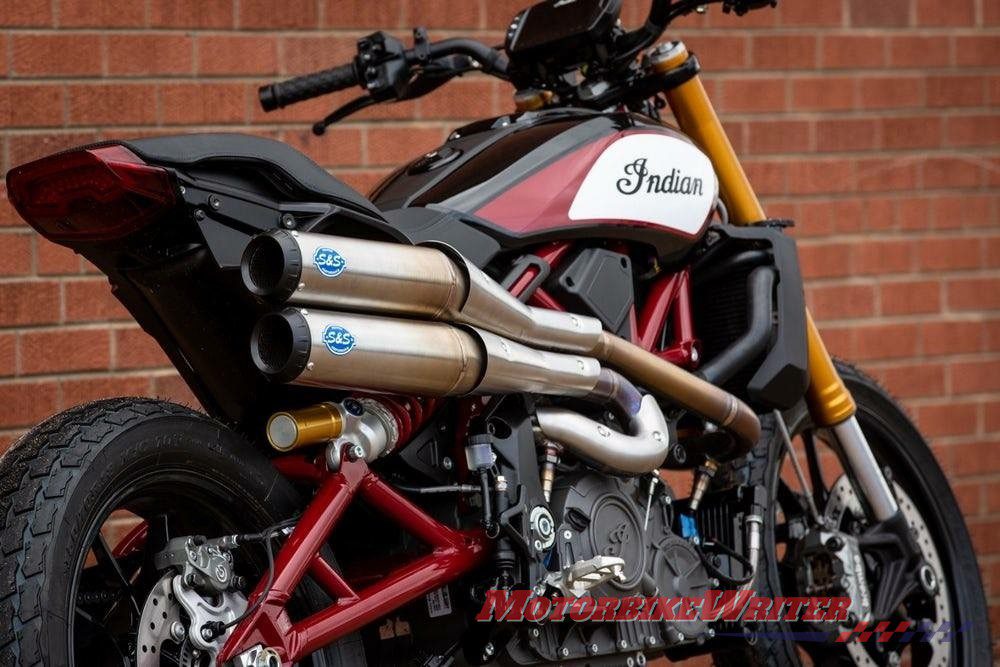 Polaris says the FTR 1200 is a "mid-size" bike and claims the mid-size market is worth $2.5b worldwide.
FTR 1200 production will start in spring 2019.
The FTR 1200 will come to Australia in a basic model in black for $20,995 ride away and the FTR 1200 S in red and grey or titanium and black for $22,995.
It will also be available in a Race-Replica paint scheme with red frame matching the FTR750 race bike starting at $24,995 ride away in Australia. It comes standard with an Akrapovic exhaust.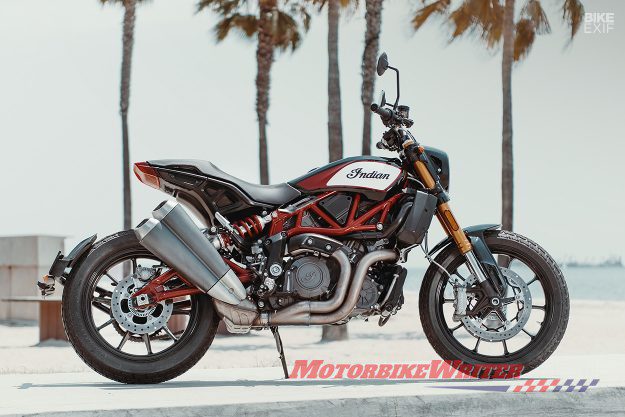 Indian conquests
Meanwhile, US market analyst Gerrick L. Johnson of BMO Capital Markets says Indian may be winning sales from Trump-supporting Harley-Davidson owners.
He says some HOGs may have supported President Trump's call for a Harley boycott after the company announced plans to produce more bikes overseas. The move was in reaction to high tariffs from Trump's trade wars.
Gerrick claims Indian Motorcycle dealers have reported a recent increase in Harley trade-ins.
"The overlap between Donald Trump supporters and Harley riders is significant. Thus, it's disconcerting to have the President call on these consumers to boycott the brand," he wrote to clients.
"In response to new European tariffs on American motorcycles, HOG may have had the right financial intentions but the way it communicated its strategy was a public relations debacle."
Harley still has 48% of the US heavyweight motorcycle market (above 900cc), while Indian Motorcycle has about 7%, which is slightly up on the same time last year.
In the 2018 third quarter, Indian Motorcycle sales increased "low-single digits" while the domestic 900cc and above motorcycle sales were down "low-teens percent".