Electric motorcycles will drive us into the future, there is little doubt about that. And after riding the new wave of Zero electric motorcycles this week, I can say that the future will be immense fun.
READ MY FIRST AND SECOND IMPRESSIONS HERE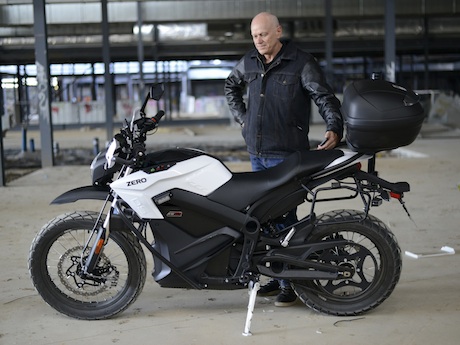 However, it's an evolution, rather than a revolution, and the take-up will be slow. While Zero electric motorcycles have good build quality, and are fast and capable, there are still economic and practical drawbacks. I would encourage people to go out and buy one if they can afford it as it will help advance the industry and the technology. The only way forward is for riders to support the technology.
But early adopters will pay highly for their selfless benevolence. At $20,490 for the base model and more than $30,000 for the top model with quick charger and other accessories, they are quite expensive, especially considering – like all electric motorcycles – they are learner-approved (see learner story below). On the other hand, they require virtually no maintenance (except for tyres, brake fluid, brake pad and carbon fibre belt replacements) and cost less than 1c per kilometre to run.
If you get your calculator out and do the sums, you may find you will have to ride a lot of kilometres and hold on to the bike for some time before you break even over equivalent bikes about half the price. It's simply not a financially viable decision.
But when were motorcycles ever a financial decision? Electric motorcycles are an affair of the heart, not of the head. There are philosophical and environmental benefits, especially if your mains power is solar. Besides, the rider will have quite a bit of fun, if they can ever get their heads around "range anxiety" or the fear of being stranded with a flat battery and facing several hours of recharging to get going again, even for a short distance.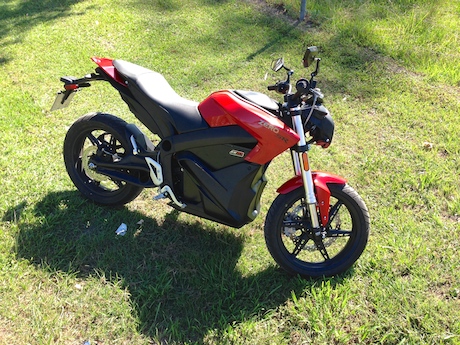 My experience of the Zero DS (dual sport police special with siren, CB, lights, crash bars and top box) and a short ride on the SR road bike has left me with a salivating tongue for more electric power. The DS was a revelation in power delivery with absolute linearity – no spikes, surges or peaks. But also no dull spots or troughs, just a rush of power all the way to the limit which can be as high as 164km/h on the SR with a 0-100km/h time of 3.9 seconds. That's electric ('scuse the pun)!
Best of all, you don't look like a freak on these Zero machines. These electric motorcycles don't look futuristic or like sluggish golf carts, either. They look like normal bikes, except for the solid block where an engine should be.
The switchgear is very similar, although the instruments have a few different displays for battery power, regenerative power and battery heat. Handling is also very similar to a normal bike. After some fiddling with the totally adjustable suspension, I found it quite acceptable, especially the SR. Although they are fairly basic bikes, the build quality is very good with nicely sculpted  aluminium parts, right down to the sturdy and stylish sidestand.
I did miss the growl of induction and the roar of an exhaust, so I tuned into the music on my Sena Bluetooth headset and was delighted to find it a little easier to hear. Swings and roundabouts.
I honestly can't recommend you buy one, but I really hope you do.
Zero DS
Prices: $20,490 (ZF8.5), $23,490 (ZF11.4), $27,180 (ZF11.4 + power tank)
Warranty: 2 years, power pack warranty 5 years/160,000km
Motor: air-cooled, brushless, radial flux permanent magnet
Power: 40kW @ 4300rpm
Torque: 92Nm
Top speed: 158km/h
Charge time: 6h (ZF8.5), 7.9h (ZF11.4), 9.9h (+power tank)
Quick charge (accessory): 3.6h (ZF8.5), 4.6h (ZF11.4), 5.8h (+power tank)
Transmission: clutchless direct drive, carbon belt
Suspension: fully adjustable upside-down forks and rear shock
Brakes: Nissin 2-piston 313mm floating single discs
Tyres: 100/90-19; 130/80-17
Wheelbase: 1427mm
Seat: 843
Weight: 169kg (ZF8.5), 183kg (ZF11.4), 204kg (+power tank)
For specifications of the S, SR and FX, go to the Zero website.