Want to own your own motorcycle company? Carducci Dual Sport is offering a motorcycle design for sale. The unconventional adventure bike, the SC3 Gera Baja is based on a Harley-Davidson Sportster but is so much more than the Sportster is.
The SC3 was created by Jim Carducci who has a background in aerospace and engineering in Silicon Valley. He's also a gearhead and obviously a rider.
The motorcycle is named after Tony Gera, 2016 Baja 1000 Ironman champion, he rode the bike and helped test the prototyped version of the bike.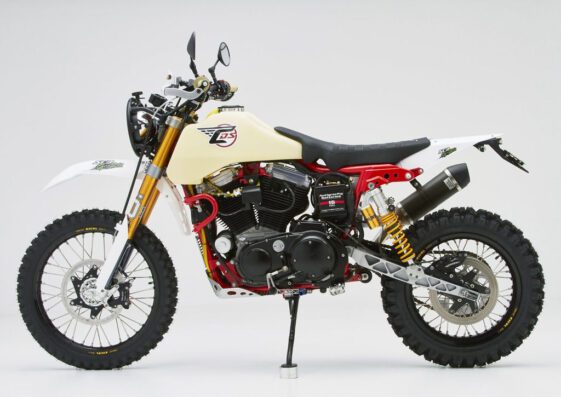 According to ADV Pulse, Carducci is selling the manufacturing rights to the parts he has designed. This includes 2D and 3D CAD drawings and models for those parts as well as for the complete bike, the complete list of materials, assembly instructions, and exclusive use of the Bajaj patent and manufacturing rights.
Essentially, you're getting everything you need to manufacture and sell the motorcycles. Carducci said that he has seen a lot of interest in the SC3 and would like to see the bike handed off to someone who can concentrate on manufacturing. He wants to specialize in designing, documenting, prototyping, and testing new customs.
Carducci said that's he's hoping to get $150,000 for the rights to everything listed above. and then $48,000 for the SCE Gera Baja CB#1. This is the only controlled build of the bike.
This could be a good choice for a company that wants to get into the ADV bike segment. It will be interesting to see what happens with the sale.