The Spirit of Munro Indian streamliner which pays tribute to Kiwi Burt Munro will be one of the stars of more than $5 million of rare bikes on display at the Melbourne Moto Expo this weekend.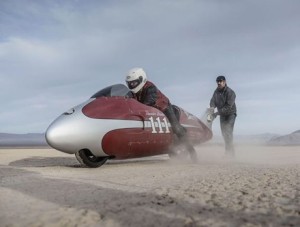 The Burt Munro tribute streamliner featured in the video above is powered by the Indian 111 Thunder Stroke engine.
It will be a star attraction in the "Million Dollar Row" of 10 rare bikes each valued at more than $100,000.
It also includes a Y2K jet-powered motorcycle and Virus motorcycle from Antique Motorcycles, a 1941 Crocker valued at more than $450,000 and Peter Arundel's 1924 8-valve Indian which set a world record speed of 158.73mph (255.45km/h) in 2002 on Lake Gairdner.
Event Organiser Troy Bayliss said it was a rare opportunity to have these bikes on display together.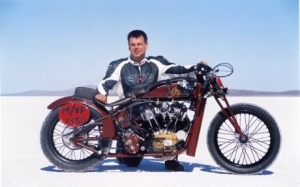 Other bikes include some custom Yamahas on the Gasolina stand, a custom Harley-Davidson Street on the Kustom Kummune stand and 40 vintage Harley-Davidsons and Indians.
Entry to the show includes access to the Baylisstic Scramble and the Australian Motorcycle Finance Head-2-Head EnduroCross presented by Yamaha.
Visitors can expect to see some of Australia's top motorcycle athletes along with entertainment including street bike stunts, ATV, side by sides (UTV), mini moto, Freestyle Moto X, Trials and more.
Free undercover motorcycle parking is available.