The Californian Burly magnetic tank bag is not only practical and convenient, but also stylish and flexible as it can be used as a tail bag or separated into two.
There is a clever little detachable magnetic screen section which can be used for a map, GPS and/or phone.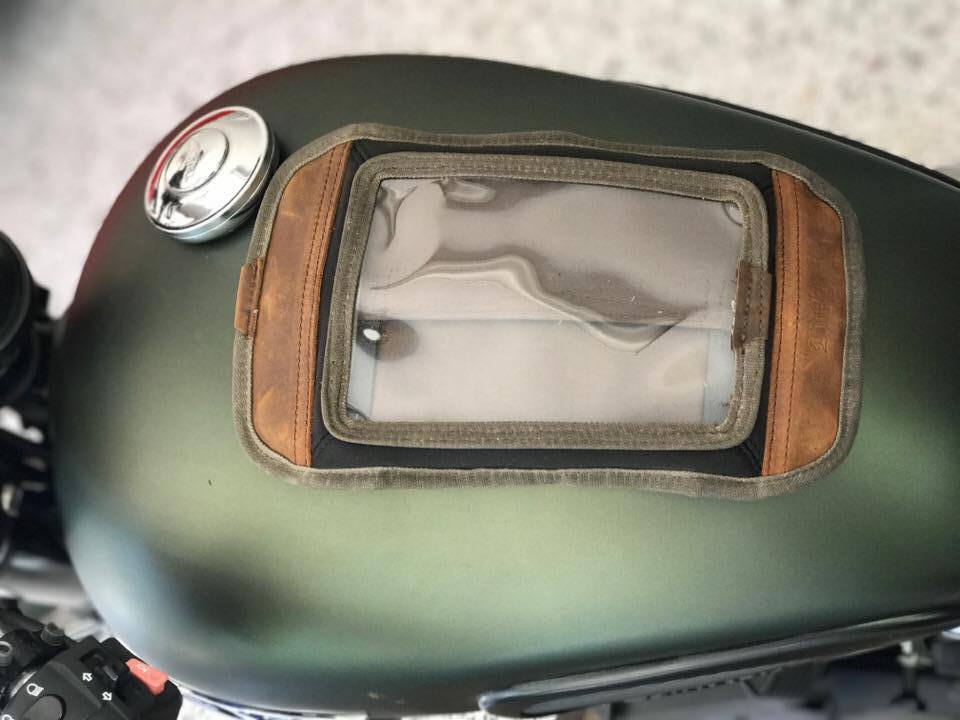 You can place that on the tank and move the rest of the tank bag to the rear thanks to a "flange" with four straps with quick-release nylon clips. It fits underneath your seat and the bag quickly clips into place.
The Burly bag is made of brown leather and waxed cotton with brass zips and buttons, so it's ultra-trendy and hipster, unlike many of the black and bring tank bags we see on the market. It certainly looks sharp on a retro bike like our Triumph Scrambler in army green and our silver Ducati GT1000.
However, the bag is not waterproof. It will only keep out moisture and light rain.
We bought one from their online store for about $240 delivered within two weeks. There doesn't appear to be any Australian distributors.
It's only a small bag, but it fits more than you think. The bag is great for carrying a neck sock, jacket liner, extra pair of gloves, maps, sunscreen and various other small items.
Clever Burly bag
Another clever feature of the bag is the brass clips that lock together the zipper ends so they don't flap around in the wind.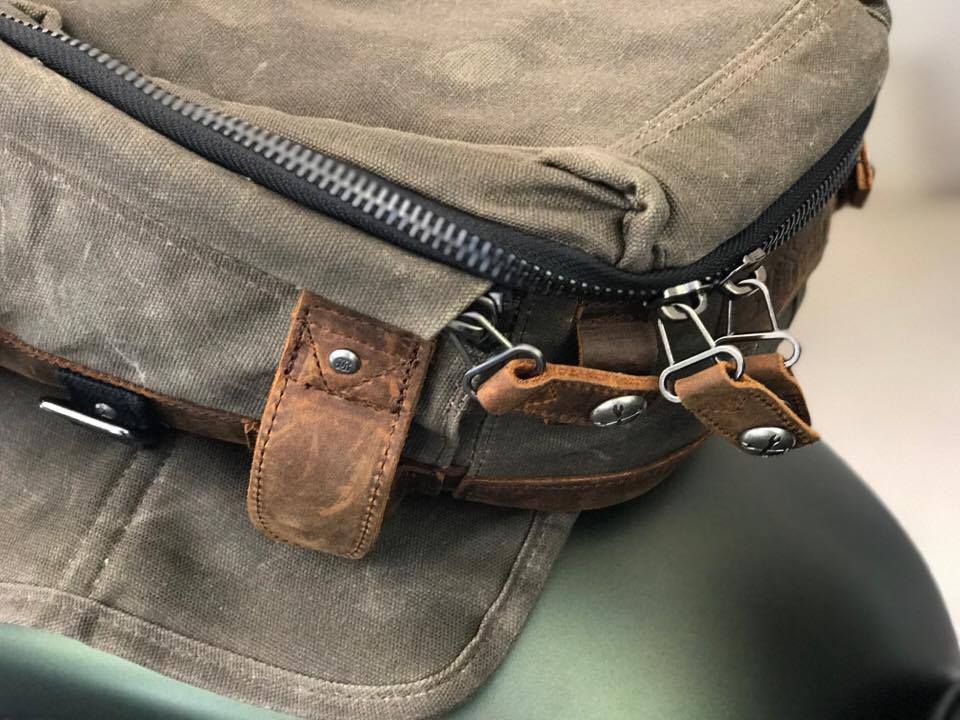 There are also leather straps and brass buttons that discreetly cover the black nylon clips.
It also comes with a padded leather handle to carry the bag with you, a port for charging accessories, two outside zipper pockets and elasticised interior side pockets.
Over time we expect the leather and waxed cotton to fade and develop a weather-beaten look that hipsters love. However, it's burly by construction as well as name and should last a long time. 
Warnings
It comes with a warning not to leave the magnetic tank bag on your bike all the time as it can fade the paint.
We'd never heard that before, but we do know that magnetic tank bags can scratch your bike tank.
Before putting the bag on, check the bottom for any specks of grit or metal objects attracted by the magnet as these can scratch you tank.
I usually place a thin rag between the bag and tank.
Also, be careful removing the bag from the tank. Don't pull or drag it off. Lift it off gently.
Burly Brand also makes tool rolls, backacks and saddlebags in waxed cotton and their range includes other motorcycle accessories. Check them out here.