Buell® Motorcycle has just given us a new version of their Hammerhead celebrating "40 years of Buell Motorcycles and the lifeblood of American freedom."
To say they went all out on this particular scheme is the understatement of the season. Just look at her: 
"We're thrilled to introduce the new Freedom paint scheme. Applied directly to the Hammerhead's standard full carbon fiber bodywork, its design commemorates 40 years of Buell's exciting journey and our enthusiasm for the next 40," states Bill Melvin, Buell's CEO.
"To us, the Freedom Edition represents our unwavering commitment to our heritage, our fans, and the freedom that comes with riding a Buell."
This slideshow requires JavaScript.
In case you missed the specs of this thing, Buell's Hammerhead debuted to the Powersports society proper with a November 2021 production date. Sporting a stupid 185hp and 102ft-lbs  of torque, this 419lbs monster has been making ripples ever since her reveal – and now, she's got an extra set of livery to pretty up Buell's 2023 lineup.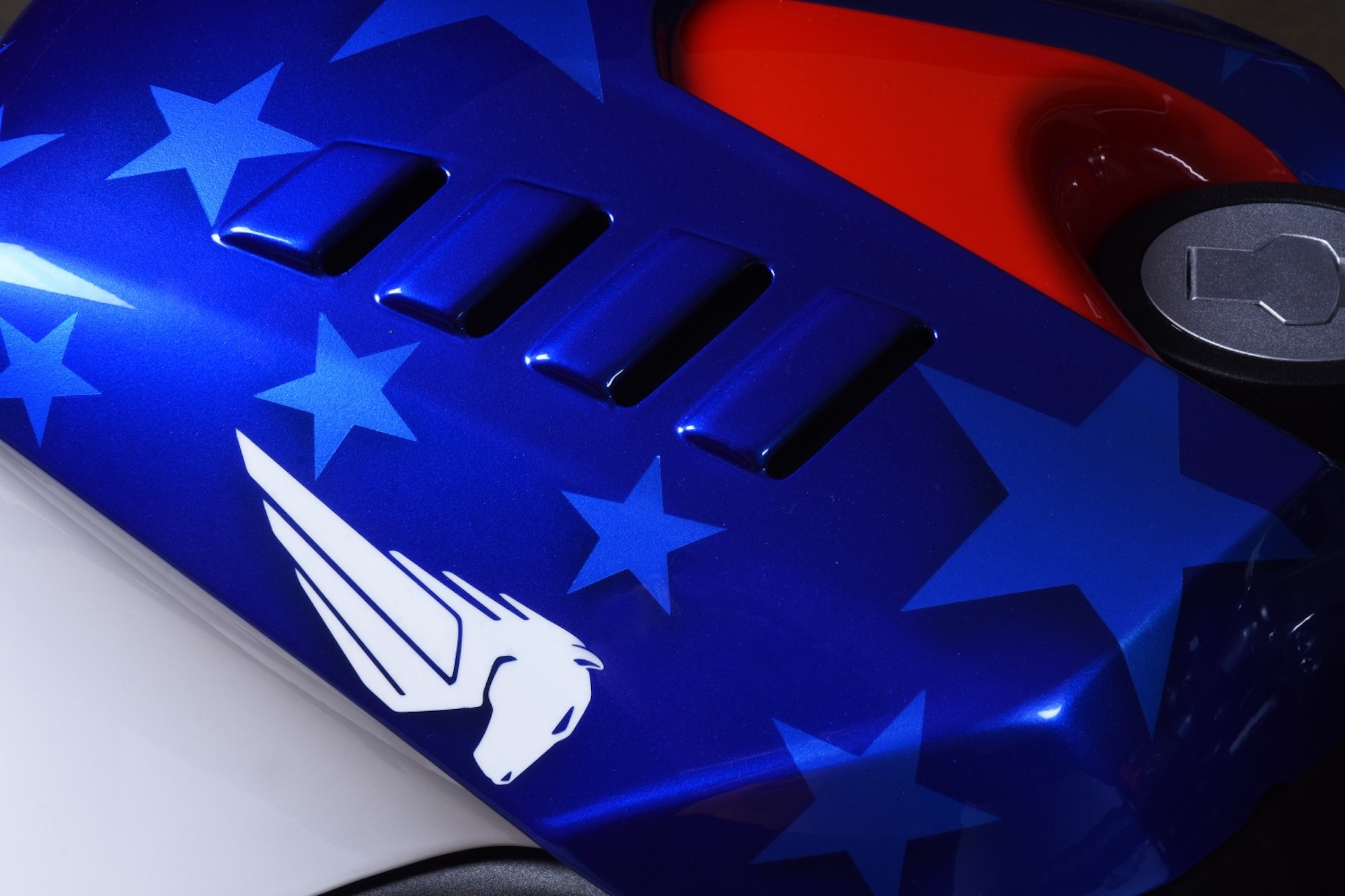 Starting July 1 of this year, Buell's 40th-anniversary Freedom Edition Hammerhead will be available for an MSRP of $24,990 USD – $26,775 USD, if you're keen on "enhanced features and customization."
"Our fans have been requesting a red, white, and blue color scheme for a long, long time," adds Melvin. 
"We listened. And we're proud to deliver a design that truly reflects the fiercely independent spirit Buell shares with this great country."
What do you think of the 2023 Freedom Edition Hammerhead?