Buell's new bike has finally been revealed to the masses!
Showing off a blacked-out piece of muscle set to launch riders into 175hp of hooning happiness, CEO Bill Melvin has been cementing the Super Cruiser™'s purpose in our community via a recent press release.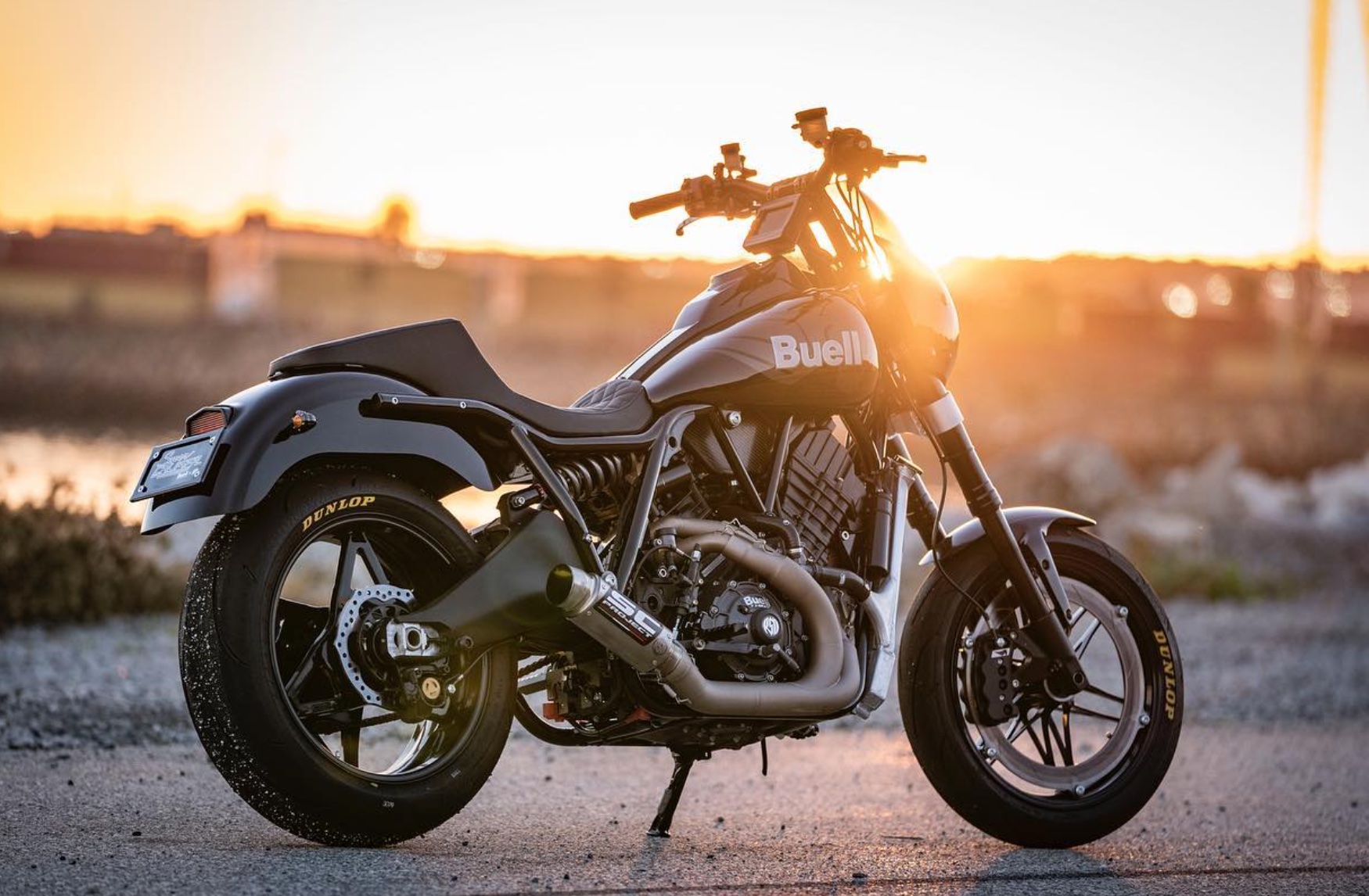 "The market is full of American manufacturers known mostly for big, heavy bikes – not fast, hot ones like the famous V-twins of the 30s," explains Melvin. 
"[This] design lends itself to the West coast scene where customization is part of bike culture… and Roland was enthusiastic about incorporating Buell technology into that culture, creating the fastest, coolest cruiser on the market."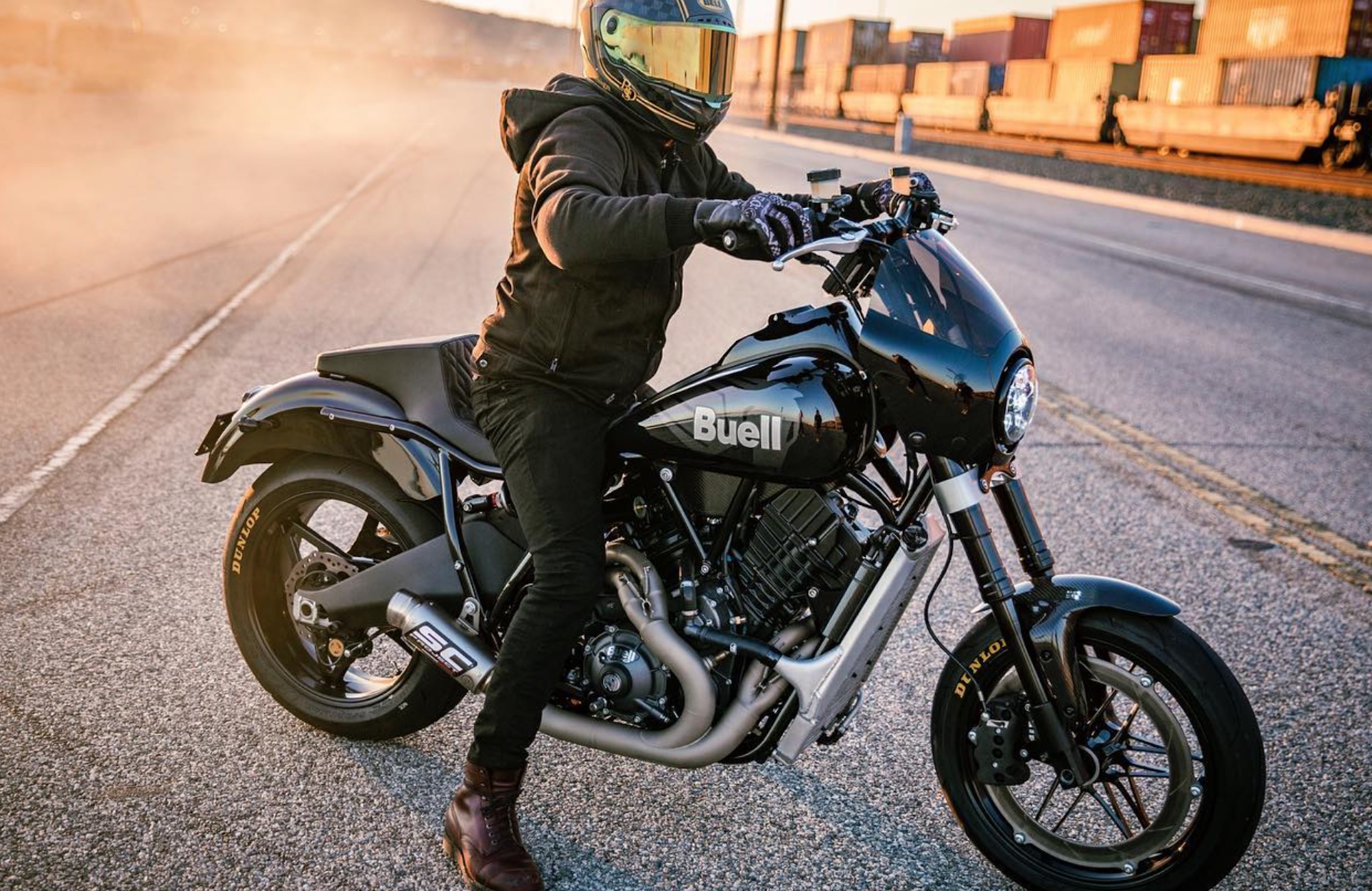 Instead of the 185hp pony that we had previously anticipated with Buell's teaser on social media, we see Buell®'s new Super Cruiser™ touts 175hp and weighs in at 450lb, making for a power-to-weight ratio of .39hp per 1lb.
Rolands Sands (Roland Sands Design) contributed some pretty nifty tweaks, as well; we see a revised chassis geometry aligned to a swingarm, forks, original 17″ wheels, and the obligatory Zero Torsional Load™ (ZTL™) disc brake design for which the company is so well-known.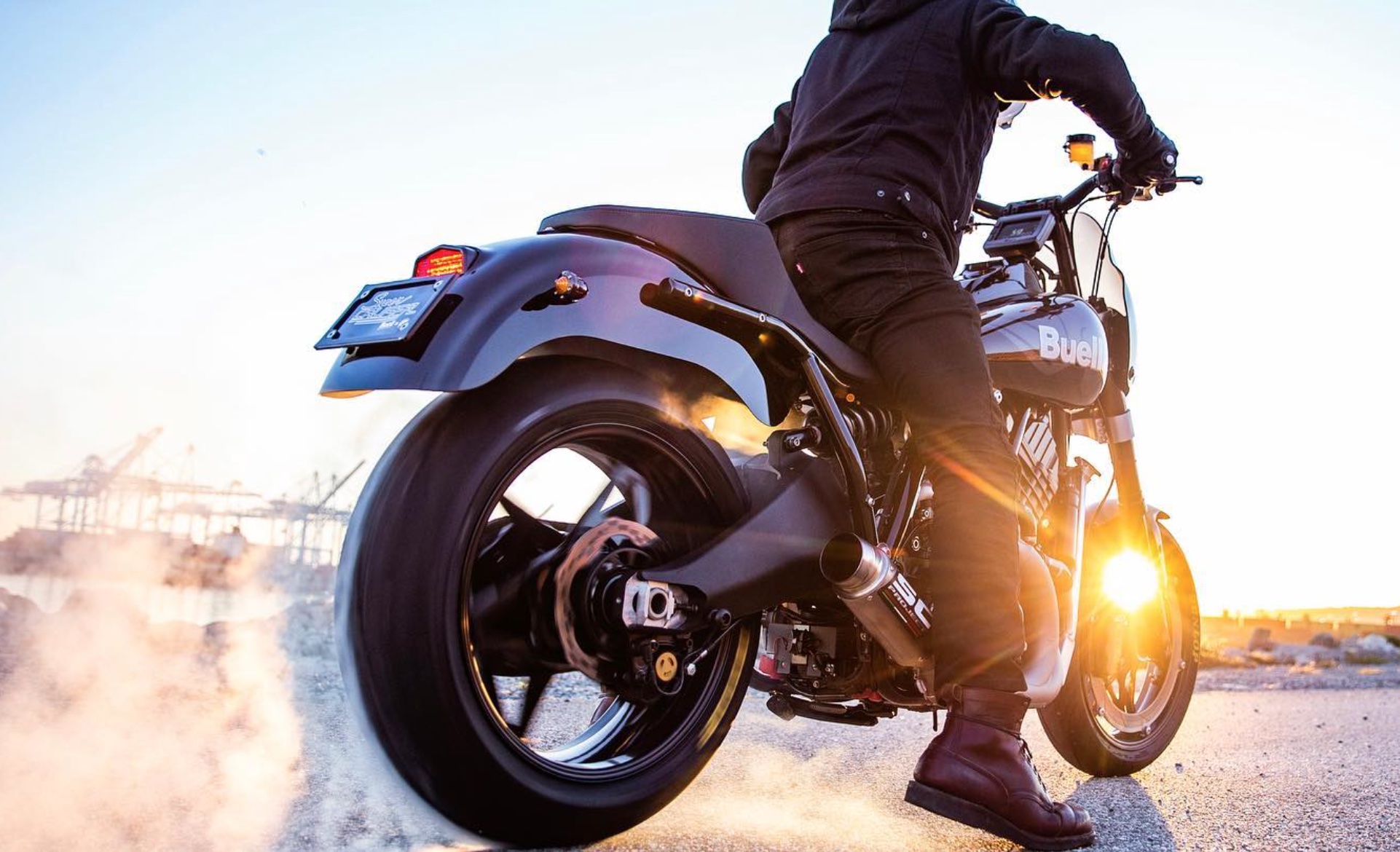 "Ground clearance, bar position, and comfortable seating and foot positions are key to getting the cruiser look with sport bike handling," adds Sands in the release. 
"I've been working on projects like this for 20-plus years, and this is the first time we've been able to build a performance cruiser without the typical V-twin performance compromises of weight and motor width and length."
All told, we're looking at a bike designed to deliver "exceptional handling in a non-sport bike format."
What do you think? Did Buell nail it?
*Media sourced from Buell's press release*