BSA B50 BACKGROUND
BSA built its business and its reputation on big singles. The 350cc and 500cc Gold Star dominated the off-road market from the late 1930s to the early 1960s. By this time of course, the state of the art had moved forward considerably, and the heavy Gold Star couldn't compete with lighter 2-strokes from Europe and Japan. By the late 1950s, BSA and Triumph were converting over to unit construction, but the Gold Star's design wasn't conducive to it. So, a whole new line of unit-construction singles was planned for the 1964 model year starting with a 250. It was soon bored and stroked out to make the 441 Victor in 1965, then again to a 500 in 1971. Around 5,700 B50s were built from 1971 through 1973, just as BSA was collapsing. It was built in three basic forms. The B50 SS was a 'Street Scrambler' designed specifically for the US market. The B50 MX was the off-road/motocross/competition version and the last competition bike BSA built. The B50 T was the 'Victor Trail'-edition, considered an 'enduro' in the parlance of the day, but would be referred to today as a dual-sport bike.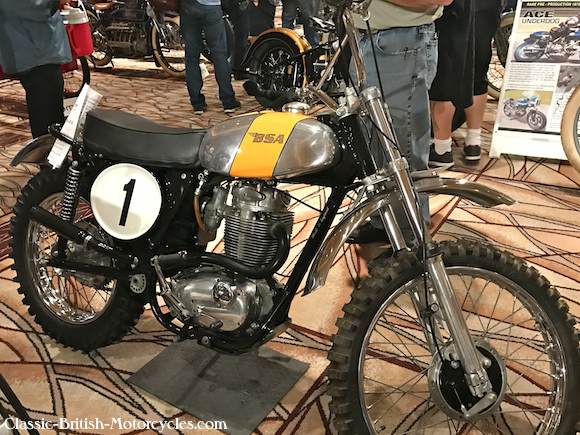 BSA B50 500 SINGLE
All unit-construction BSA singles were spun off the original 250cc Star in 1959. Bored all the way out to 84mm and stroked to 90mm, the resulting 499cc's made 34 horsepower, compared to the paltry 15 horses that it started out with as a 250. All that power, 28 pound-feet of torque, and the tremendous loads created by that big crank, rod and piston assembly spinning and reciprocating at 6000 rpm. Mechanical loads, vibration and crankcase pressure conspired to make these notorious oil leakers. These bikes also needed a 5-speed, really bad. They had tons of torque, but at nearly 300 pounds, were much heavier than their 2-stroke competition.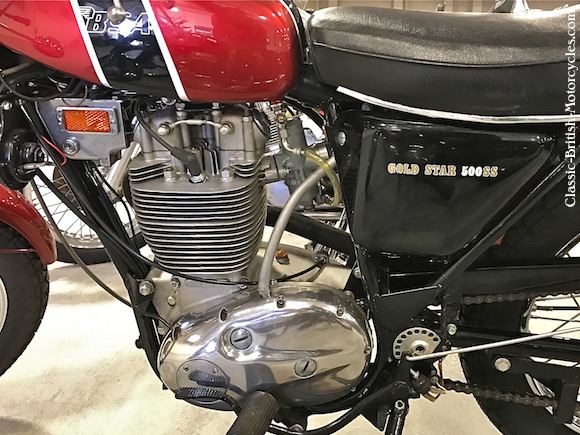 ---
BSA B50 500 Singles YEAR-BY-YEAR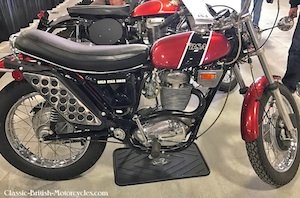 The street version of BSA's big unit-construction 500 single. Conical hubs & forks from the A65.
---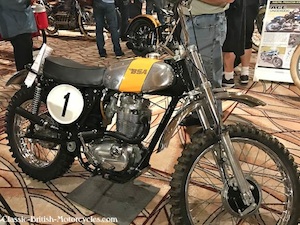 BSA's last year, and the last year for their big 500cc single. The MX was a lightweight motocrosser, although too heavy to compete with 2-strokes of the era.
---
Check out these BSA BOOKS
---

BSA Motorcycles: The Final Evolution
---

The BSA Gold Star: Motorcycle History
---

Illustrated Bsa Buyer's Guide (Motorbooks International Illustrated Buyer's Guide)
---
---

BSA Unit Singles: The Complete Story including the Triumph Derivatives
---

Bsa Motor Cycles: Since 1950 (British Motor cycles since 1950)
---
---

BSA 500 & 650 Twins: The Essential Buyer's Guide
---
---

How to Restore Triumph Trident T150/T160 & BSA Rocket III: YOUR step-by-step colour illustrated guide to complete restoration (Enthusiast's Restoration Manual)
---
For more like these, visit our BSA BOOK STORE
---