We take it for granted that 99% of our motorcycles' headlights are always on, but how did we get here and what's the history of the motorcycle headlight before we "lost the switch"? Also, what is the difference between hardwired-on headlights and daytime running lights? And what about cars like Volvos who also have always-on lights? Let's delve in and tease out this beautifully glowing but admittedly confusing subject matter.
With my usual foolhardiness, I dived right into the subject matter like a tipsy dad on holidays going head-first into the shallow end of the Air BnB pool. And just like the Dad, I found myself in trouble pretty much straight away.
Hell, I couldn't even get my terminology correct. Aren't always-on headlights and daytime running lights the same thing? Actually no, they are most definitely not. Realising that I had bitten off more than I could chew, I enlisted the help of a professional to get things straight.
Enter stage left Brian Wood – Secretary and spokesperson of the Motorcycle Council of New South Wales, Australia to sort me out.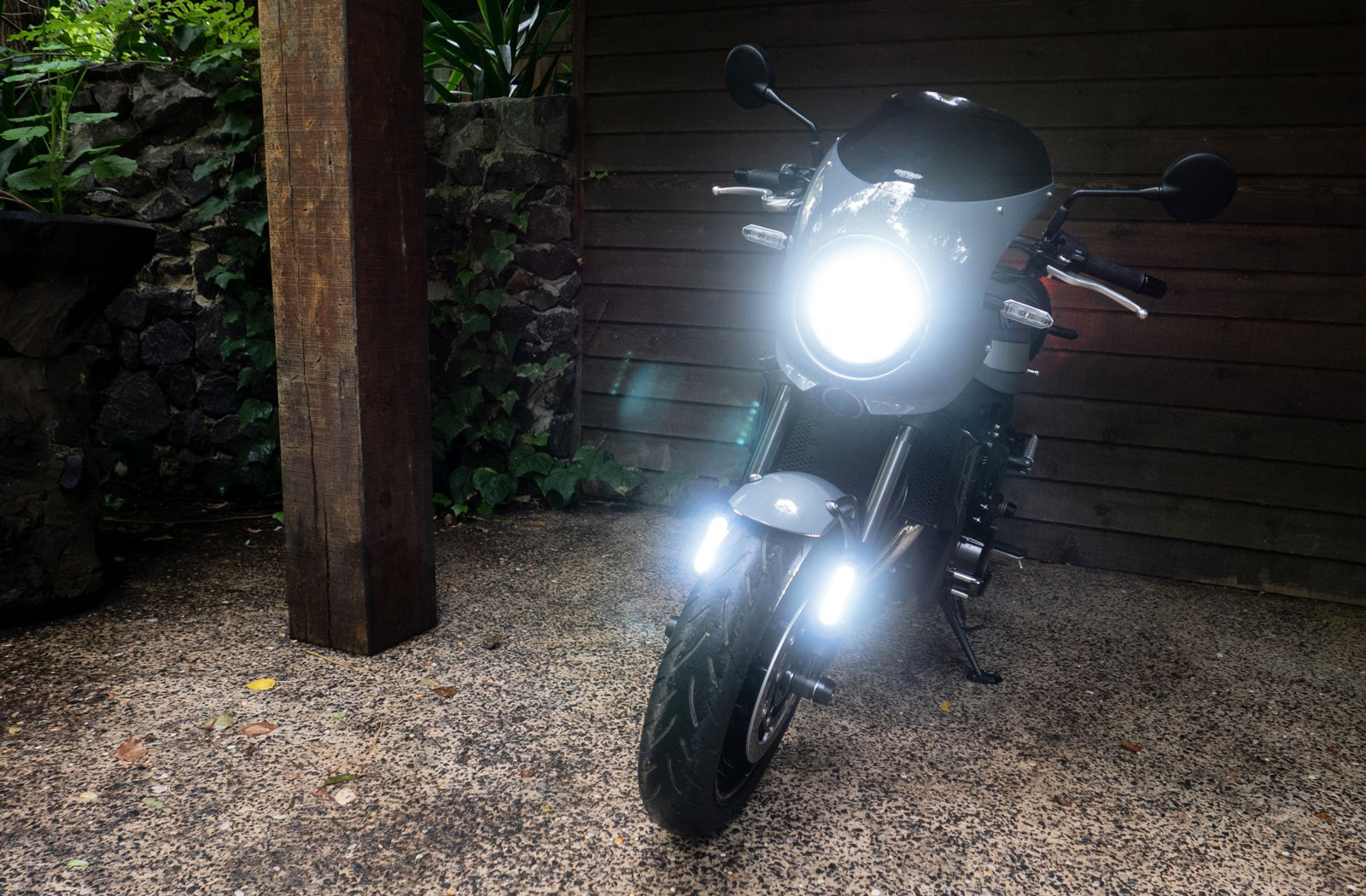 Thanks for helping us out here, Brian. To start off, can you tell us when 'hardwired on headlights' were first introduced into Australia, and what was the reaction of local motorcyclists?
In 1992 Australia introduced mandatory "hard-wired" headlights for motorcycles – low-beam headlights were required to illuminate whenever the engine was running. This requirement was made optional in 1996, due mainly to pressure from motorcycle lobby groups who had concerns that:
motorcycle lighting systems wouldn't be up to the task of continuous use and would become unreliable due to batteries running flat,
if a headlight bulb failed, the rider could be fined for a defective headlight
there was no real evidence there would be a safety benefit in Australian conditions of bright sunshine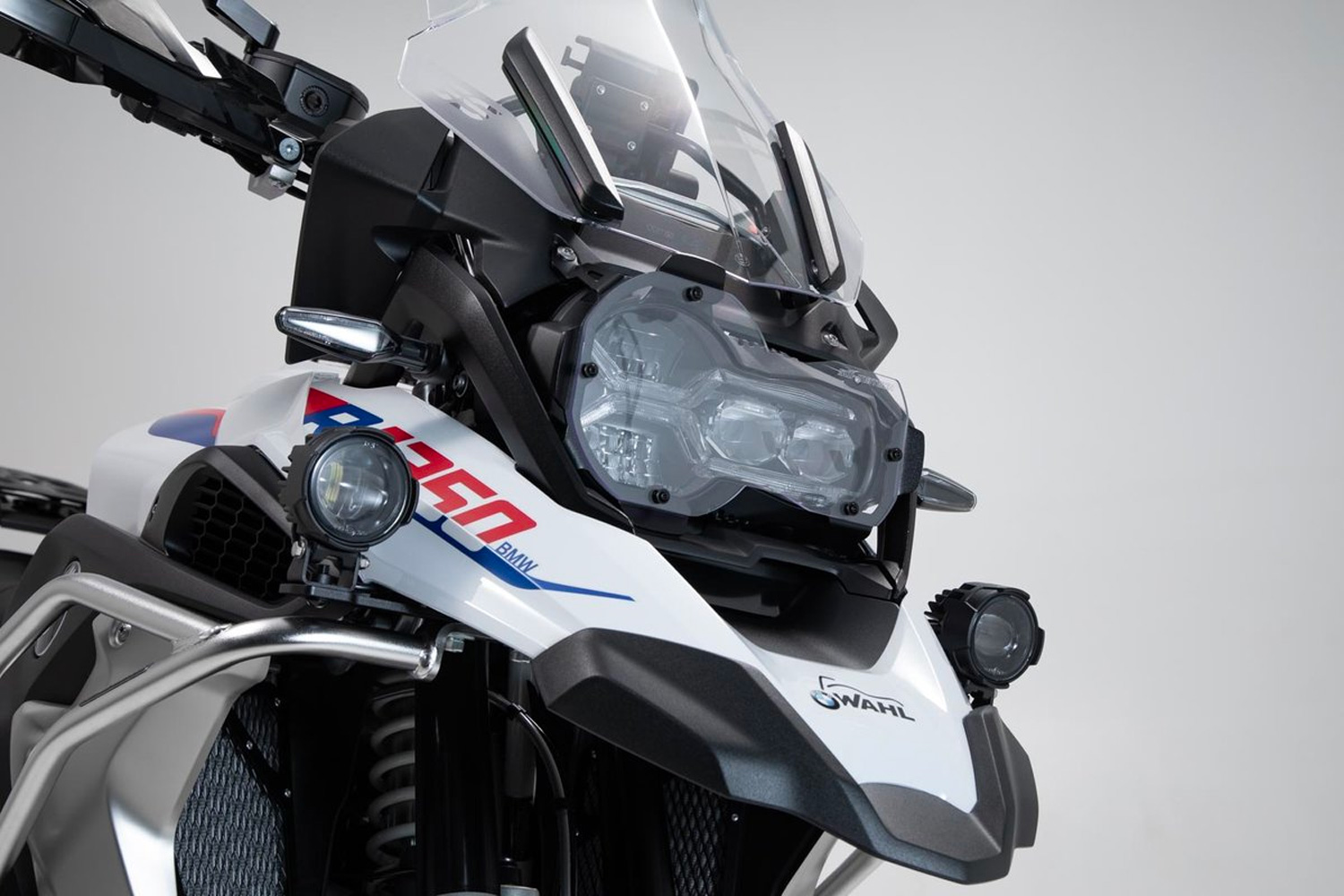 But didn't some 1970s motorcycles already have hard-wired headlights before 1992?
I don't recall hardwired headlights being required in the 1970s. The first recollection I have is around 1992 when the ADR was introduced. Though manufacturers may have started introducing them prior to this in preparation for the mandatory requirement in 1992.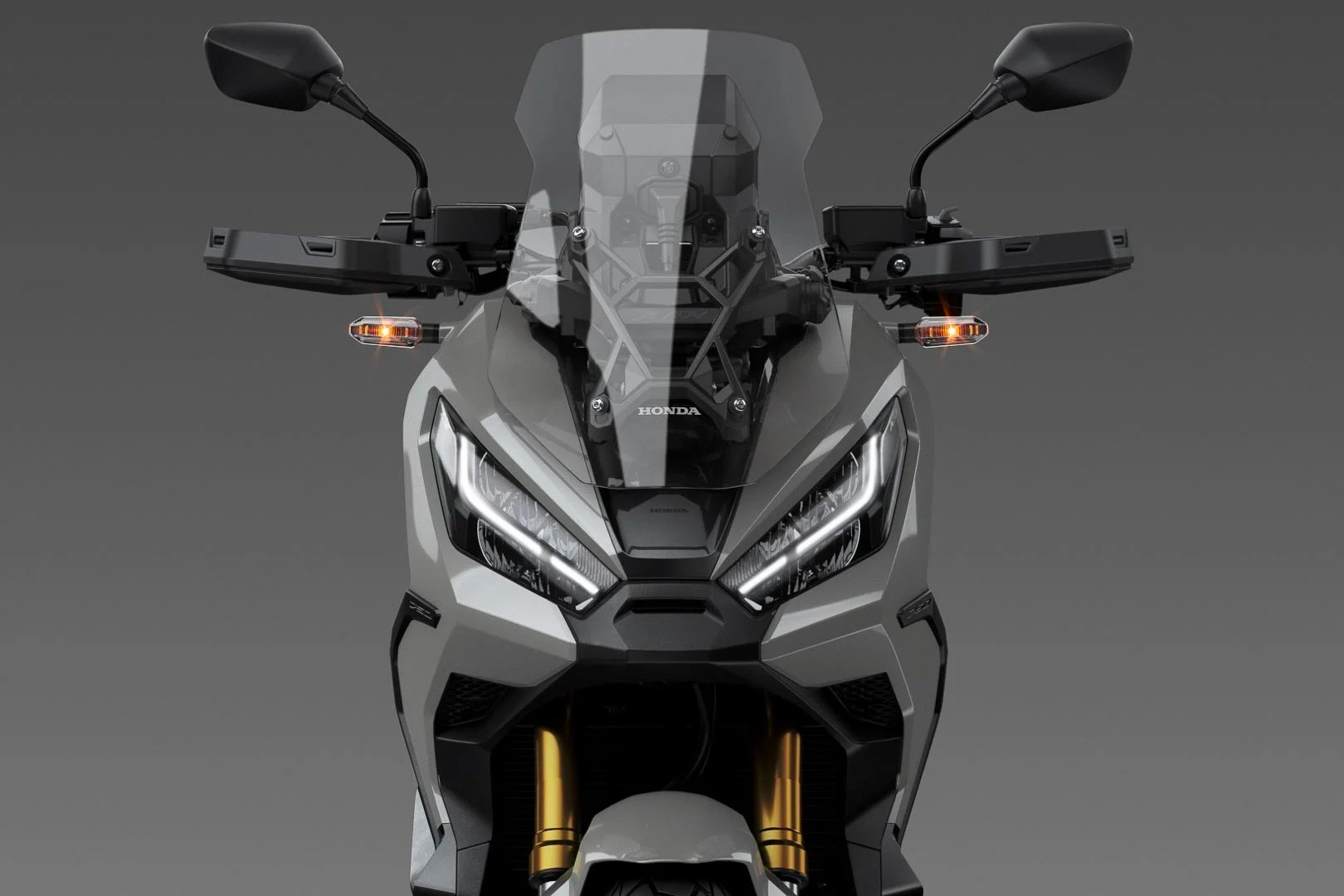 How quickly did this style of headlight become the norm on new motorcycles and when did Australian Design Rules require it by law?
Australian Design Rule ADR 19/01, requiring hard-wired lights on for motorcycles was introduced in 1992 and the alternative rule ADR 19/02, which does not require hard wired headlights was introduced in 1996. These ADRs are for new motorcycles entering the fleet.
As most manufacturers started to introduce hard-wired on headlights on new models, therefore most new motorcycles entering the fleet had this feature. As the average age of the Australia fleet of motorcycles is about 10 years, then it took about 20 years for the majority of the fleet to have hard-wired on headlights.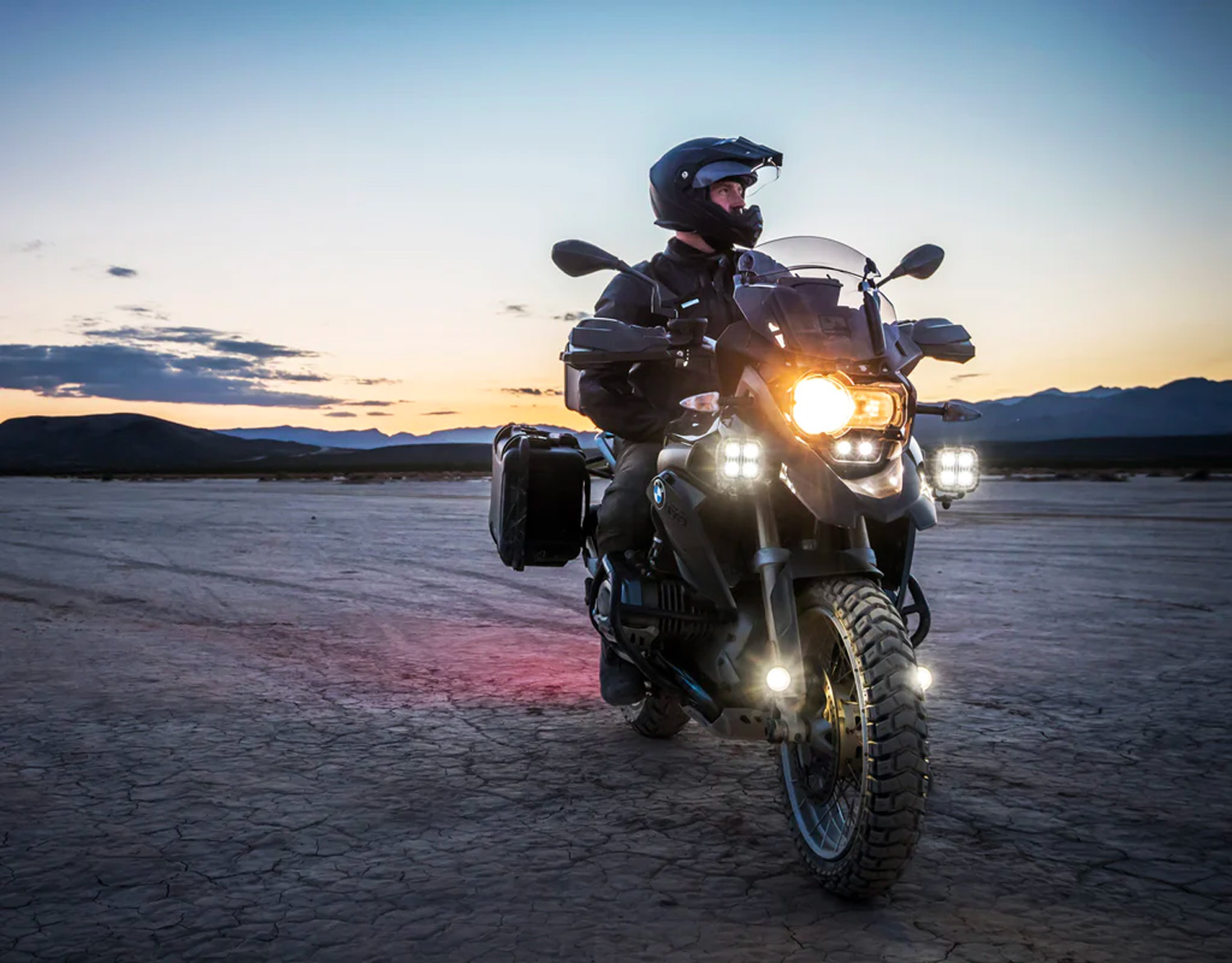 When was the idea of daytime running lights on motorcycles first proposed? What is the difference between these and "hardwired on" headlights?
In 2005 a group of Australian researchers presented a paper at an international conference on the benefits of Daytime Running Lights (or DRLs) on motorcycles.
It should be noted that DRLs are quite different to hard-wired on headlights. Headlights are designed to illuminate the road surface in front of the vehicle and are deliberately dipped down to not dazzle oncoming drivers/riders. Whereas daytime running lights are angled up and bright enough in daylight to attract the attention of other road users.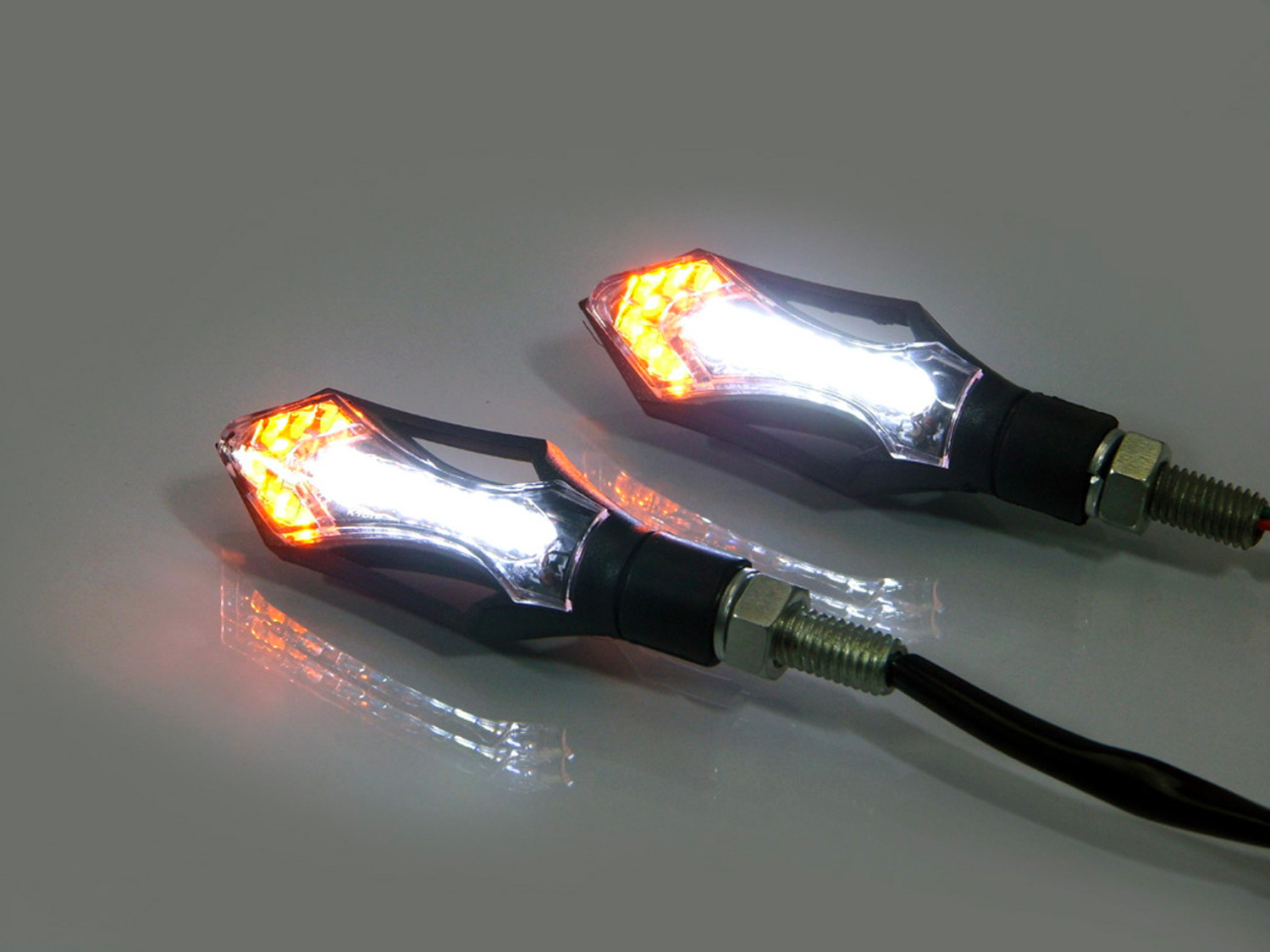 What has been the progress of daytime running lights on bikes in Australia? Has it been adopted anywhere overseas?
While there was a proposal in 2005 to adopt DRLs on motorcycles, the idea has not gained any traction and there aren't any Australian laws that require motorcycles be fitted with DRLs.
The Australian Design Rules for lighting on motorcycles are very similar to the European requirements. The ADRs actually prohibit the fitting of additional lighting on motorcycles yet some riders fit aftermarket DRLs as they feel they have a safety benefit. Also, some motorcycles manufactured in Europe are sold in Australia fitted with DRLs even though the ADR and European requirements prohibit this.
The number of Australian motorcycles fitted with DRLs is relatively low.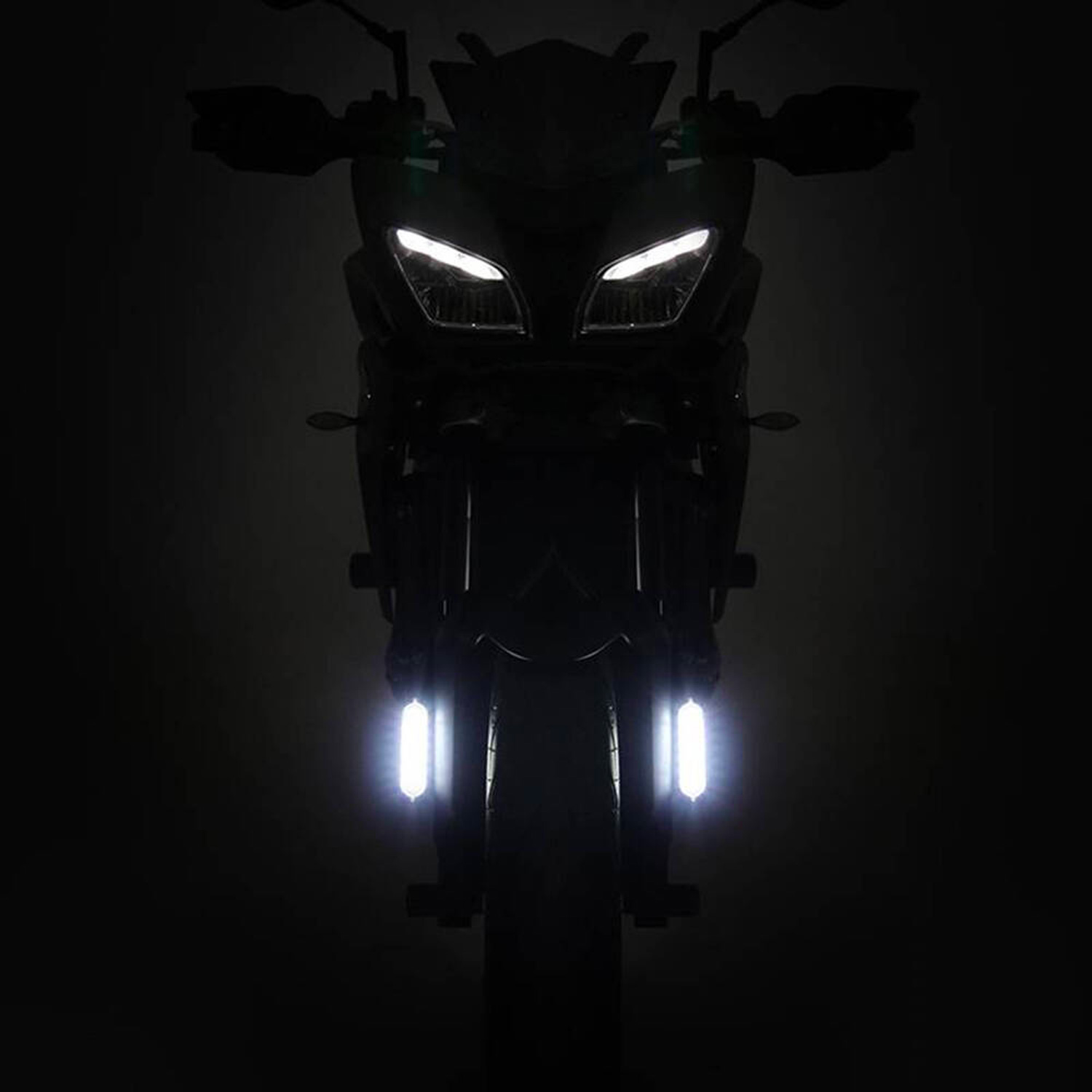 What does the research say about both these moto lighting set-ups in terms of keeping riders safe?
Back in the early 1990s, two research reports were written on the effectiveness of hard-wired on headlights in Australian conditions. One report considered what types of crash scenarios could benefit from hard-wired on headlights and found only a small percentage of crashes would benefit. The other report in Western Australia considered the difference between the crash rates of motorcycles fitted with hard-wired on headlights with those without this feature. There was no significant difference between the two types.
These two reports supported the case that resulted in the alternate ADR being introduced in 1996. There have been no real world studies on the effectiveness of motorcycle DRLs in Australian conditions.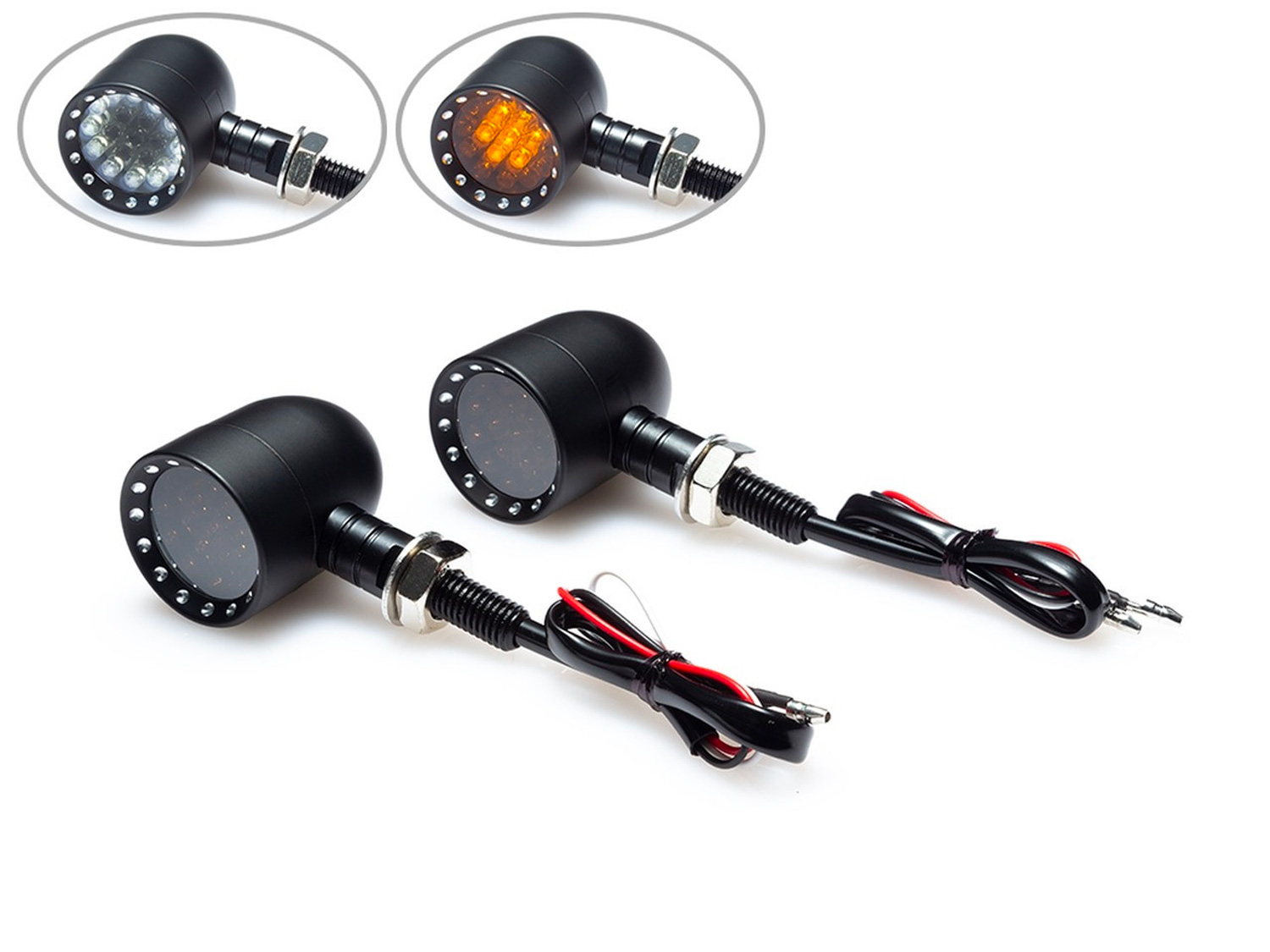 Where does the Motorcycle Council of New South Wales stand on the matter?
It is the MCCofNSW's position that hard-wired on headlights should remain optional. Given that the majority of motorcycles are now fitted with this feature, the MCCofNSW has concerns that mandatory fitting of DRLs to cars could result in motorcycles being lost in a sea of lights and any safety benefit due to motorcycle hard-wired on headlights would be lost.
If real life studies were to demonstrate that the claimed benefits of the 2005 research can in fact be realised in Australian conditions of bright sunshine, the MCCofNSW would support the adoption of DRLs on motorcycles. The ADR will of course have to be changed to permit them.