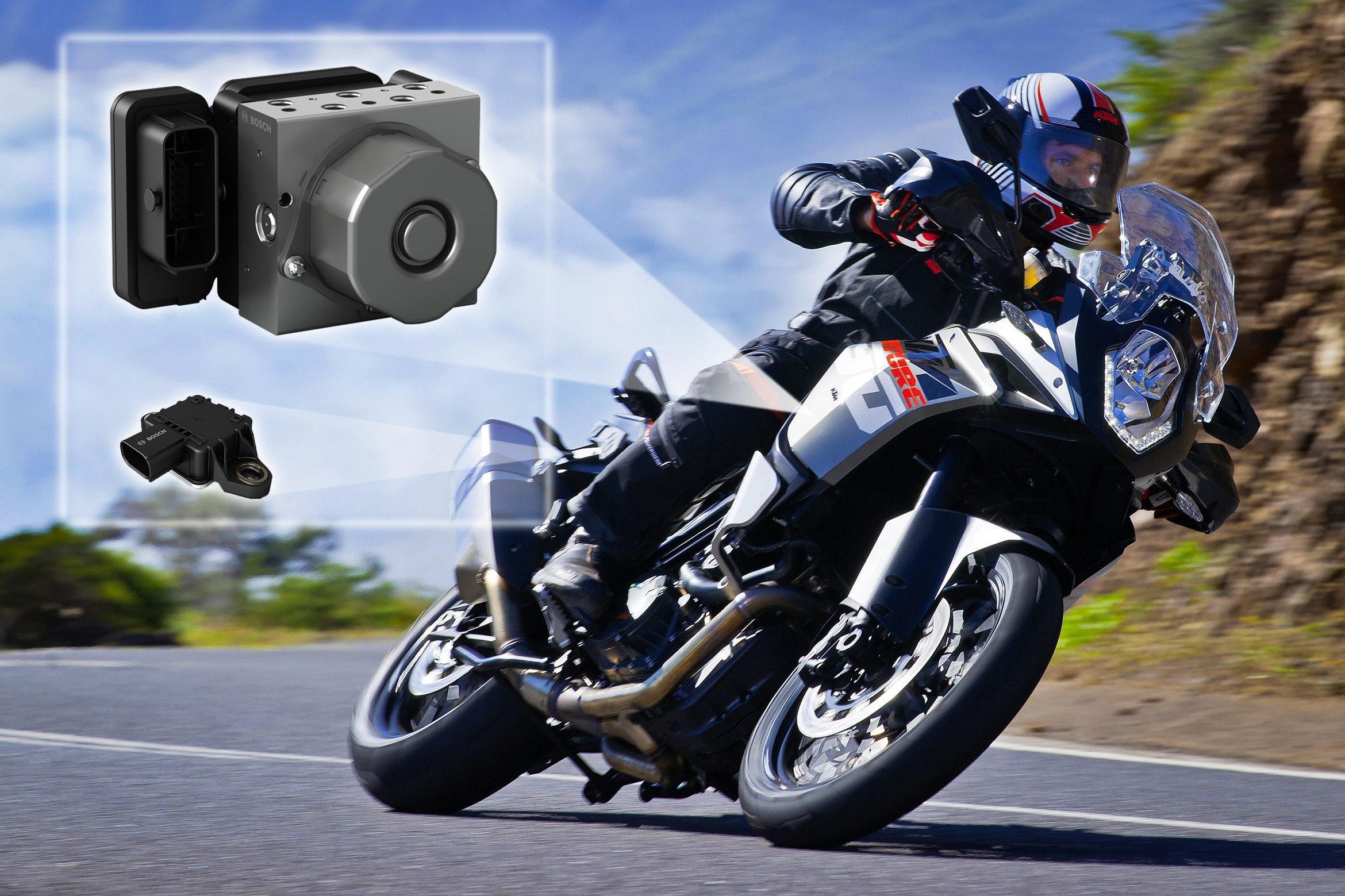 Car stability control kings Bosch have developed a special system for two wheels.
The first bikes to feature Bosch's Motorcycle Stability System (MSC) will be KTM's 1190 Adventure and Adventure R due next year.
The system features linked anti-lock brakes and traction control.
Bosch claims it will prevent side slipping when leaned over in corners, prevent the bike standing up abruptly if you hit the brakes during cornering, prevent rolling over in emergency stops, minimise wheelies and spin-outs under heavy acceleration and stop wheels from locking.
If this sounds like a "buzz killer", you can switch it off, but KTM also points out that it is designed to "work in the background" without being overly intrusive.
The system constantly monitors data including wheel speed, lean angle, pitch angle, acceleration, braking pressure and other parameters. If it recognizes anomalies, it will automatically intervene.

The system should put KTM up there with sophisticated technologies such as the skyhook system on the Ducati Multstrada and BMW's R 1200 GS with dynamic active suspension.
The MSC system can be retrofitted on the current 1190 Adventure and Adventure R and will only add a few hundred grams.
KTM Australia marketing and communications manager Greg Chambers says the new Bosch MSC will be fitted to the 2014 1190 Adventure and Adventure R from standard at no extra charge.
"It is also available as a retrofit to the 2013 model for a fee through an authorised KTM V-twin dealer," he says. "We are yet to set a price for this and also put the system in place.
"It is a simple matter of uploading a new program to the existing ECU."
KTM will begin producing the new models with MSC in December.
Check out Bosch's video (click here) explaining the new MSC.