German electronic engineering company Bosch has now produced a mySPIN controller for motorcycle instruments that allows riders to access more than 46 phone apps. And that number is growing!
The Bosch controller is like a motorcycle version of Apple's CarPlay.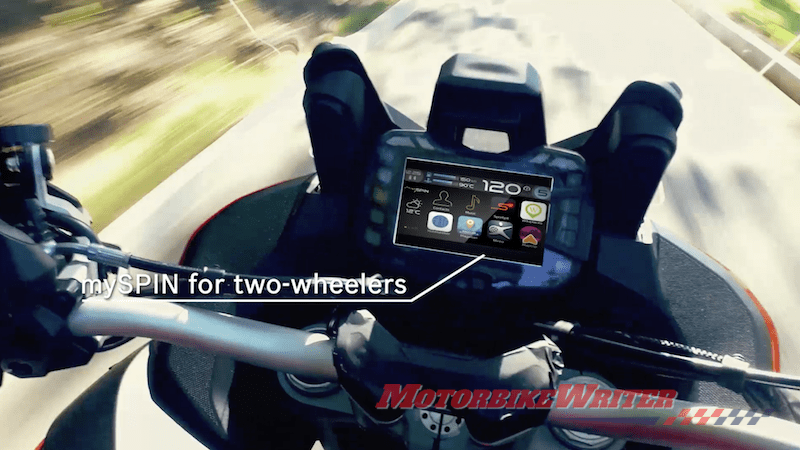 MySPIN
Like CarPlay, the Bosch platform makes motorcycle instruments look and feel more like a smart phone.
They say it makes instruments more familiar and easier to use because most people are now au fait with smart phone use.
Other features are real-time traffic information and offline maps.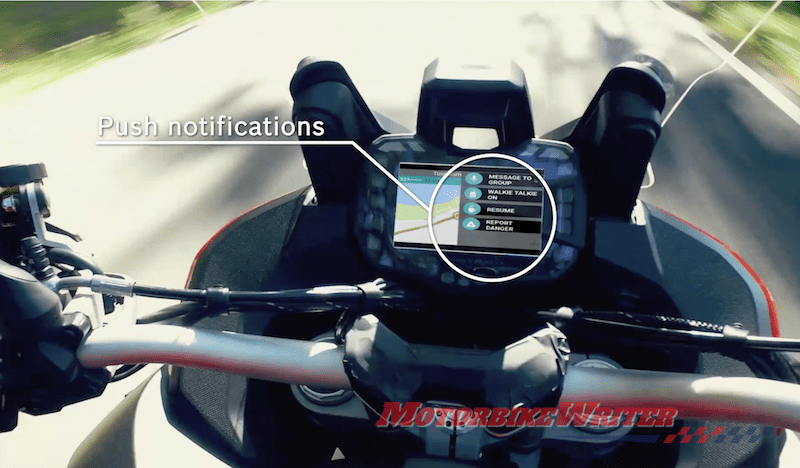 During system development, Bosch paid particular attention to road safety and the avoidance of rider distraction.
Their mySPIN platform pares down apps to show the rider only the most essential information on the motorcycle's display.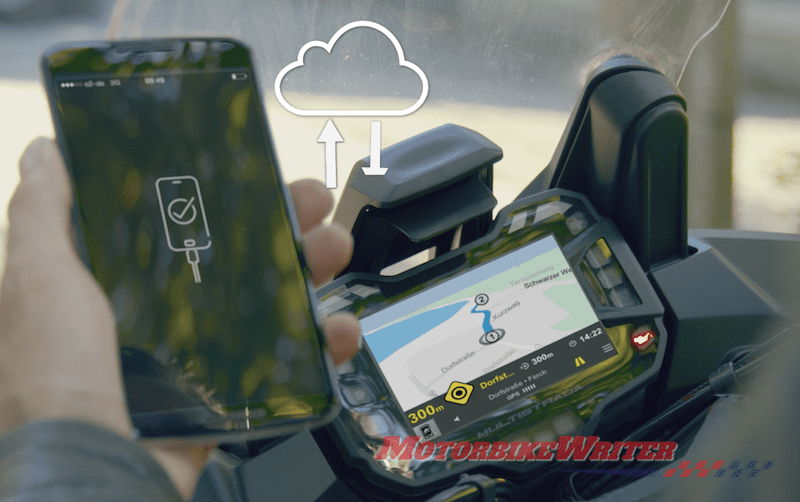 Obviously access to apps such as social media platforms can only be accessed when the bike is stopped.
Many motorcycle companies are now releasing bikes with instruments that connect to smart phones.
Harley-Davidson has also added Apple CarPlay to their 2019 CVO lineup.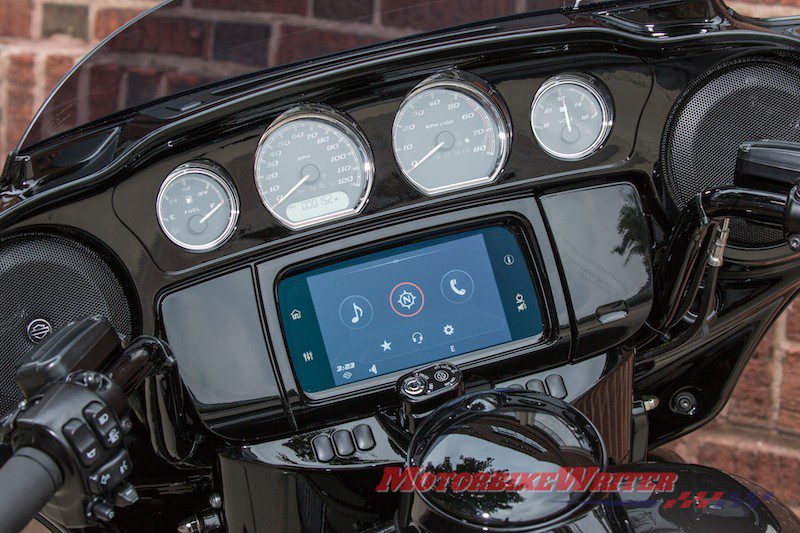 However, the Bosch mySPIN system works with both iOS and Android phones.
Sygic app
Slovakian car connectivity company Sygic is one of the first companies to make its navigation app compatible with the Bosch system.
The Sygic app is so far only available for owners of Can-Am Spyder roadsters which have built-in Bosch mySPIN tablets.
However, it will be available on more motorcycles soon, Sygic says.
Sygic claims their navigation app aims to improve road safety for riders of motorcycles.
"Traditionally, using navigation tools on a two-wheeled vehicle has posed challenges for the safety of the rider," says Sygic CEO Martin Strigac.
"By bringing the navigation experience to the dashboard, Sygic is allowing riders to navigate safely using the joystick with their gloves and helmet on, while never taking their eyes off the road.
It would fit in with some of the new head-up display units and helmets hitting the market such as the Skully AR Fenix.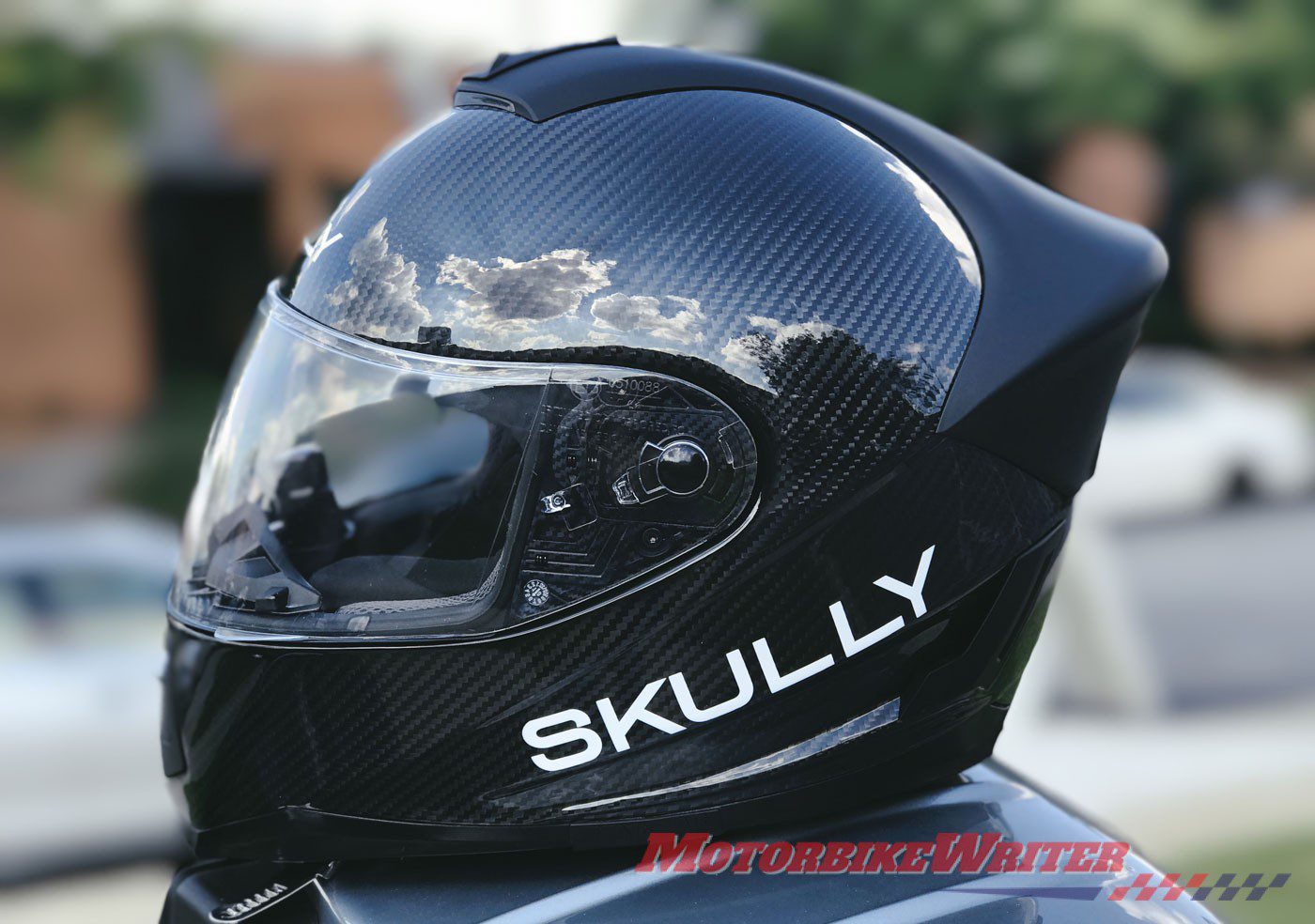 "Alongside world-class navigation tools, drivers will also benefit from premium functionalities, including offline maps, speed limit change warnings, predictive routing, lane assistance etc.
"On a motorcycle, every second counts. Any small distraction creates a high chance that the driver will be severely injured.
"We aim to bring our connected solution to as many two-wheelers as possible, providing a safe and comfortable experience."
Sygic's navigation car app has more than 200 million users.
It is one of a few navigation companies that supports all available car connectivity standards.
Sygic plans to add premium upgrades, such as thin-film-transistor (TFT), segmented display support, web planning tools, and scenic or off-road routing capabilities.
The company was founded in Bratislava, Slovakia, in 2004 and in 2009 produced the first turn-by-turn navigation app for iPhone.