The future of the famous Bonneville Salt Flats, where Burt Munro so famously broke several world speed records on his 1920s Indian Scout, is in jeopardy.
The annual Speed Week is facing its third consecutive year of cancellation because the salt crust is too thin. 
Apparently the "dry" lake is threatened by mining and wet weather conditions over several years.
Now racers have called on the US Congress to pass a law to ensure federal land managers restore Utah's flats.
Speed Week was cancelled in 2014 after floods and it was axed in 2015 because the crust was deemed too thin, rough and short.
In most places, the crusty surface is less than 5cm (2 inches) thick which is the minimum requirement for racing. The crust usually varies up to 15cm (6 inches) thick and lies on top of a dirt and water quicksand surface that prevents racing or even driving slowly across the flats.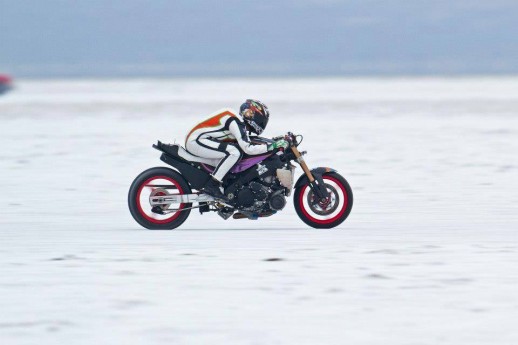 The Southern California Timing Association also requires 6 miles (9.6km) for the vehicles to get up to speed, hit the timed traps and slow down safely. However, there isn't a long enough stretch of 5cm-thick salt crust for racing.
They also say the crust in most other areas is too soft or rough to safely support racing.
Utah Salt Flats Racing Association president Dennis Sullivan says they are drafting a federal law calling for the US Bureau of Land Management to take some kind of action to restore depleted salt within a certain time frame.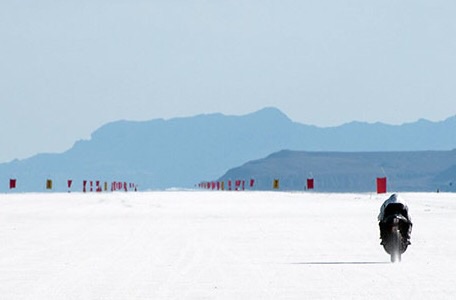 While racers blame the condition of the lake's surface on salt-extraction industries and potash mining which is draining an aquifer that helps replenish the flats, scientists have not been able to provide any evidence of a long-term decline.
A scientific study on the lake is not due to be released until 2018, but by then there may not be enough salt left for the racing tradition to continue.