Back in March of this year, Ducati extended their contract with Shell for a sustainable fuel deadline. The deal was made for MotoGP asphalt, but as we all know, what happens for MotoGP's circuit tends to trickle down to street offerings in one way or another – which is precisely why we like it when Ducati keeps us updated on what they've got going on with Shell. 
Exhibit A: Yesterday afternoon's release of a new, hi-performance oil.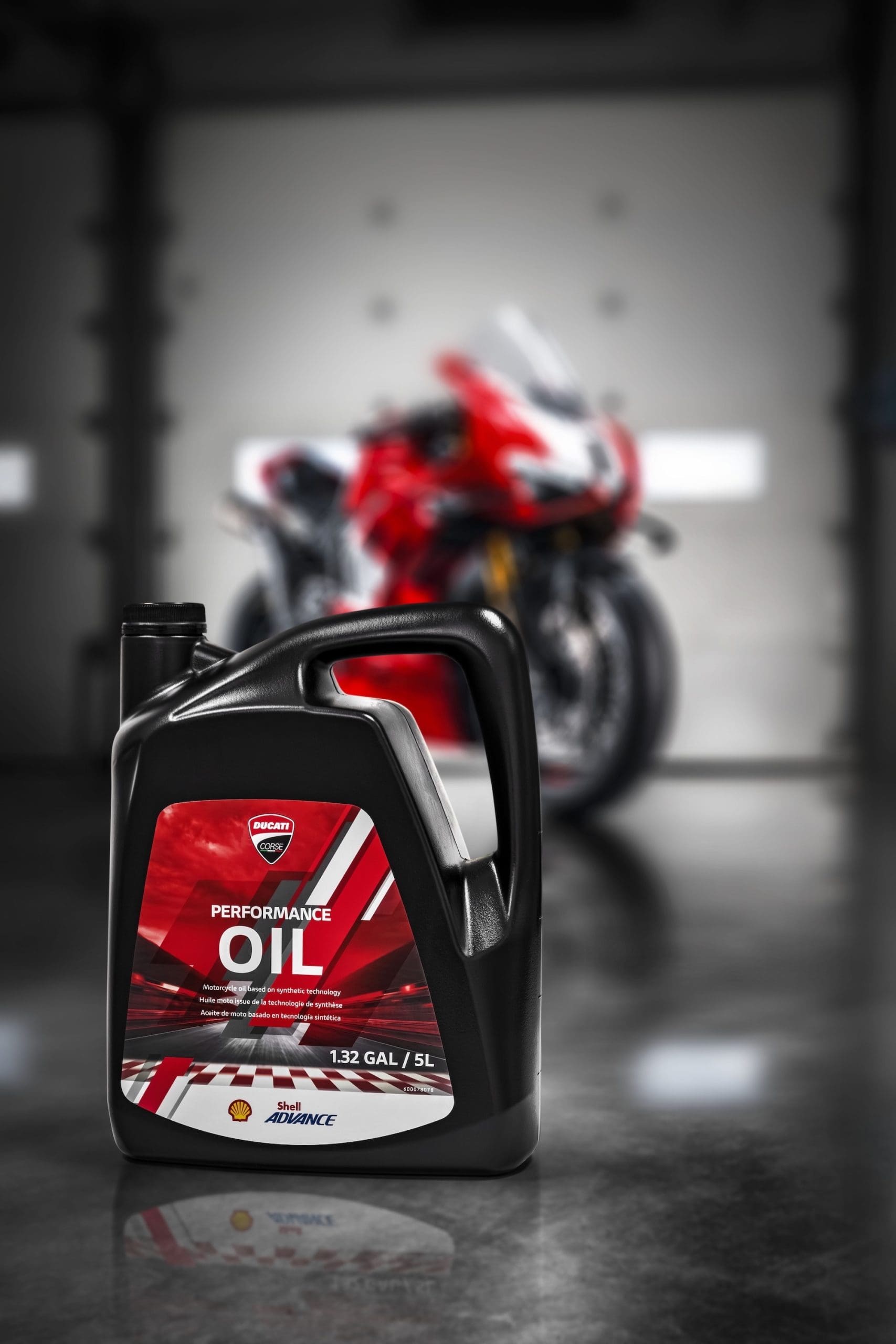 The 2023 Ducati Corse Performance Oil Powered by Shell Advance is exactly as titled; birthed from the brilliance of Ducati Corse and supported by Shell's know-how, the new oil is developed from MotoGP's dedication to cutting-edge competition and capable of providing an extra few ponies – a welcome addition to any Desmosedici Stradale + dry clutch combo (cough, 2023 Panigale V4 R), to be sure.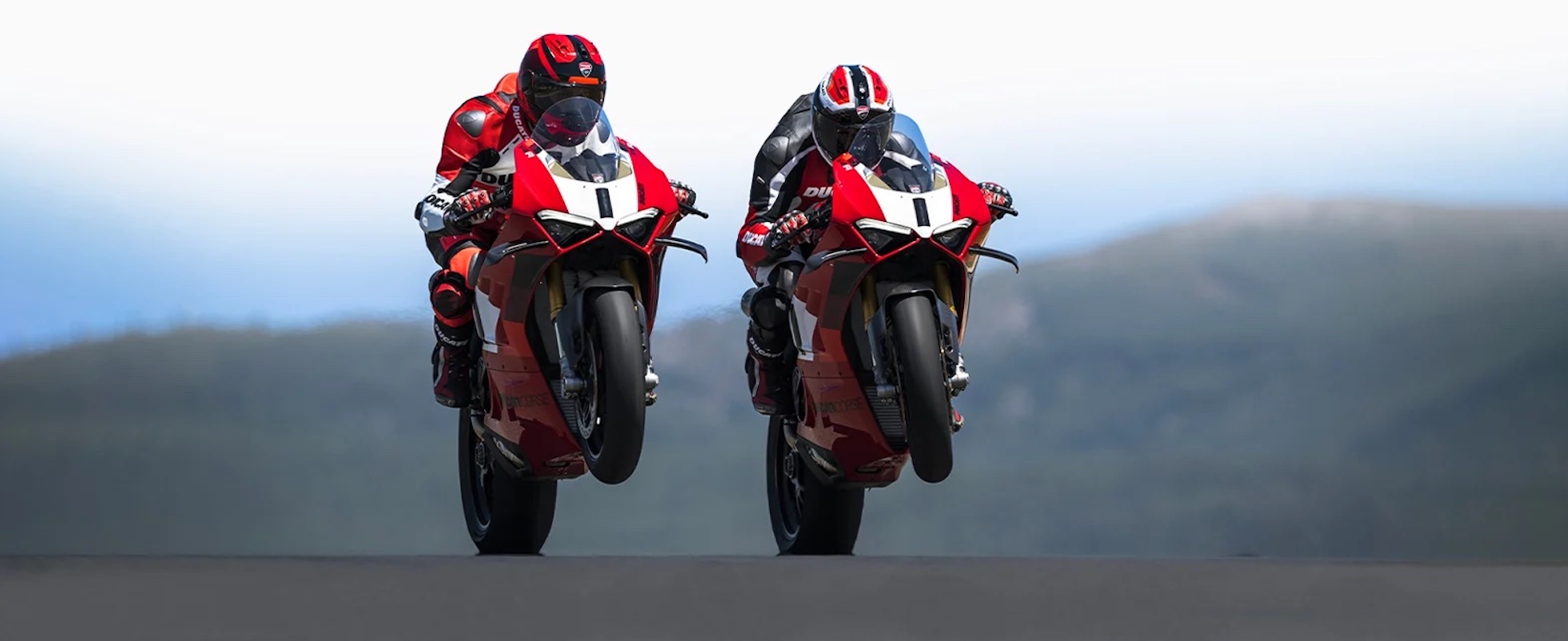 "The formulation based on a special selection of base oils and additives aimed at reducing friction guarantees a 10% reduction of the latter compared to the original equipment Shell Advance 15W-50 lubricant, resulting in increased maximum power," explains the release. 
"In the case of the Panigale V4 R, powered by the Desmosedici Stradale R 2023, this advantage can be up to 3.5 hp, a value that rises to 4.5 hp in correspondence with the limiter."
Curious about the more nuanced workings of this product?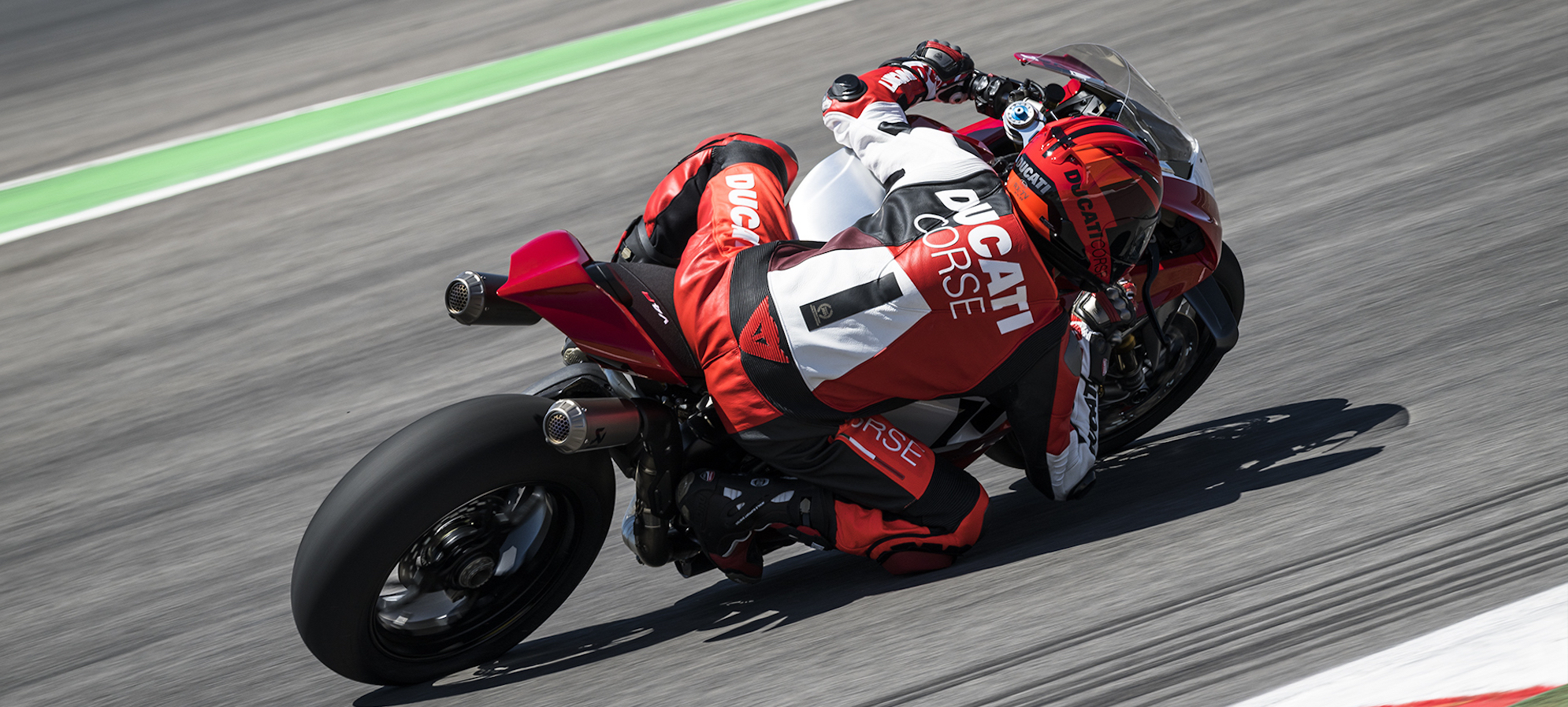 This oil has two key components – a friction modifier and viscosity modifier.
Here's Ducati's explanation on how everything works: 
"The friction modifier used in Ducati Corse Performance Oil powered by Shell Advance creates an ultra-thin film on the mechanical surfaces, reducing the effect of imperfections and therefore friction. This additive makes using Ducati Corse Performance Oil powered by Shell Advance possible only on engines with dry clutches."
"The viscosity modifier used is a special polymer, frequently deployed in racing applications, which tends to reduce viscosity under conditions of high sliding velocities, thus decreasing friction and increasing performance."
"At the same time, the viscosity modifier supports the oil to maintain a good degree of protection, particularly in the most critical conditions of lubrication, such as when starting."

Ducati's doings with Shell aren't isolated; Q4 of 2022 saw KTM and Ducati (among other brands) meet with the European Parliament and Shell Oil Company to talk about what the future would look like for our industry's circuit efforts. The meet was a reaction to MotoGP's fuel demands for 2024 and beyond:
In 2024, all Grand Prix bikes must have 40% non-fossil ingredients (via

GPOne

)

In 2027, all Grand Prix bikes must have 100% non-fossil ingredients (via

GPOne

)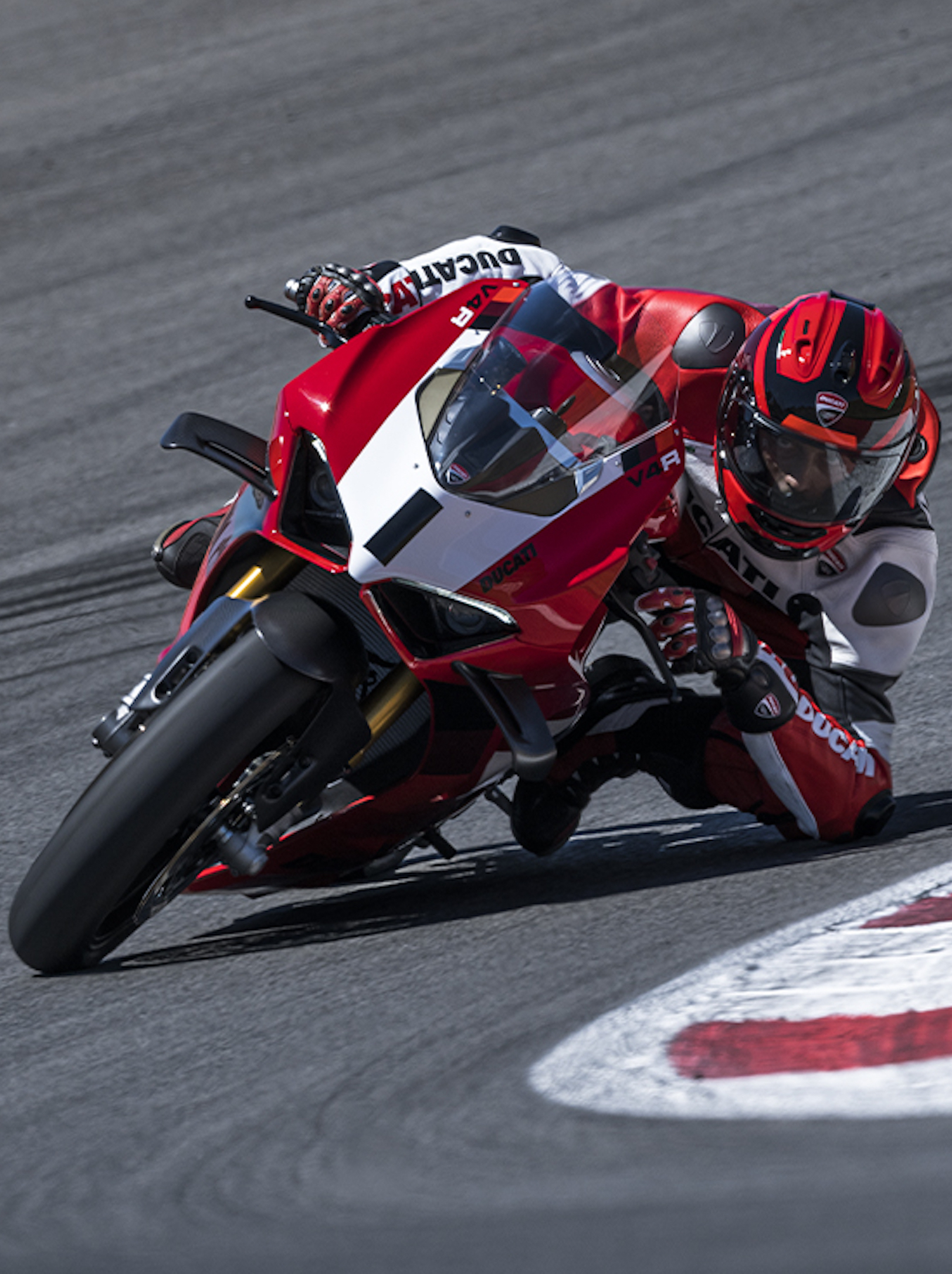 Bottom line, bike brands around the world are aligning to regulation expectations for the near future – and Ducati's got the ultimate partnership to keep their beauties in tip-top shape.
Expect to change your 2023 Ducati Corse Performance Oil every 620 miles (1,000 kms) / 12 months, with Italy, France, Benelux, Germany, the United Kingdom, Spain and Portugal currently carrying the stuff. Ducati also plans on expanding to US, Canada, and Australia's markets in a few months.
*Media sourced from Ducati*