BMW was never the bike brand to invest in if you wanted minimal software, and this recent debut of the brand's MY2024 S 1000 XR proves our point and then some.
Touted to be the ultimate long-distance sports bike, BMW's half-fairinged touring beauty sports new tech like Keyless Ride and Headlight Pro, the latter incorporating an adaptive turning light for darker scoots about the local topography.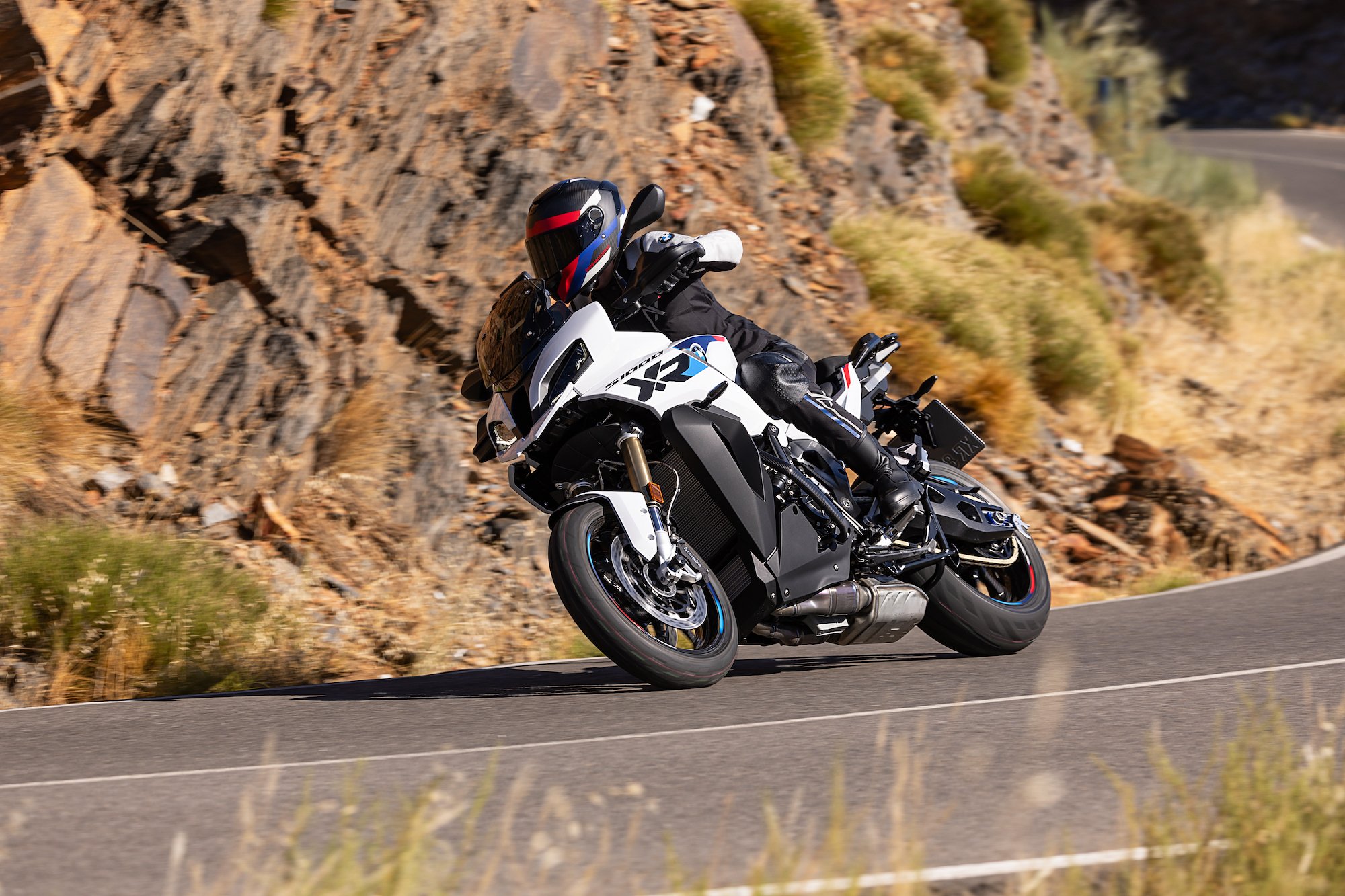 Intelligent Emergency Call has also been popped onto the bike's bars for instant aid in the event of an accident or emergency, while the optional M GPS Laptrigger allows the handy installation of drive data evaluation and a lap record timing system.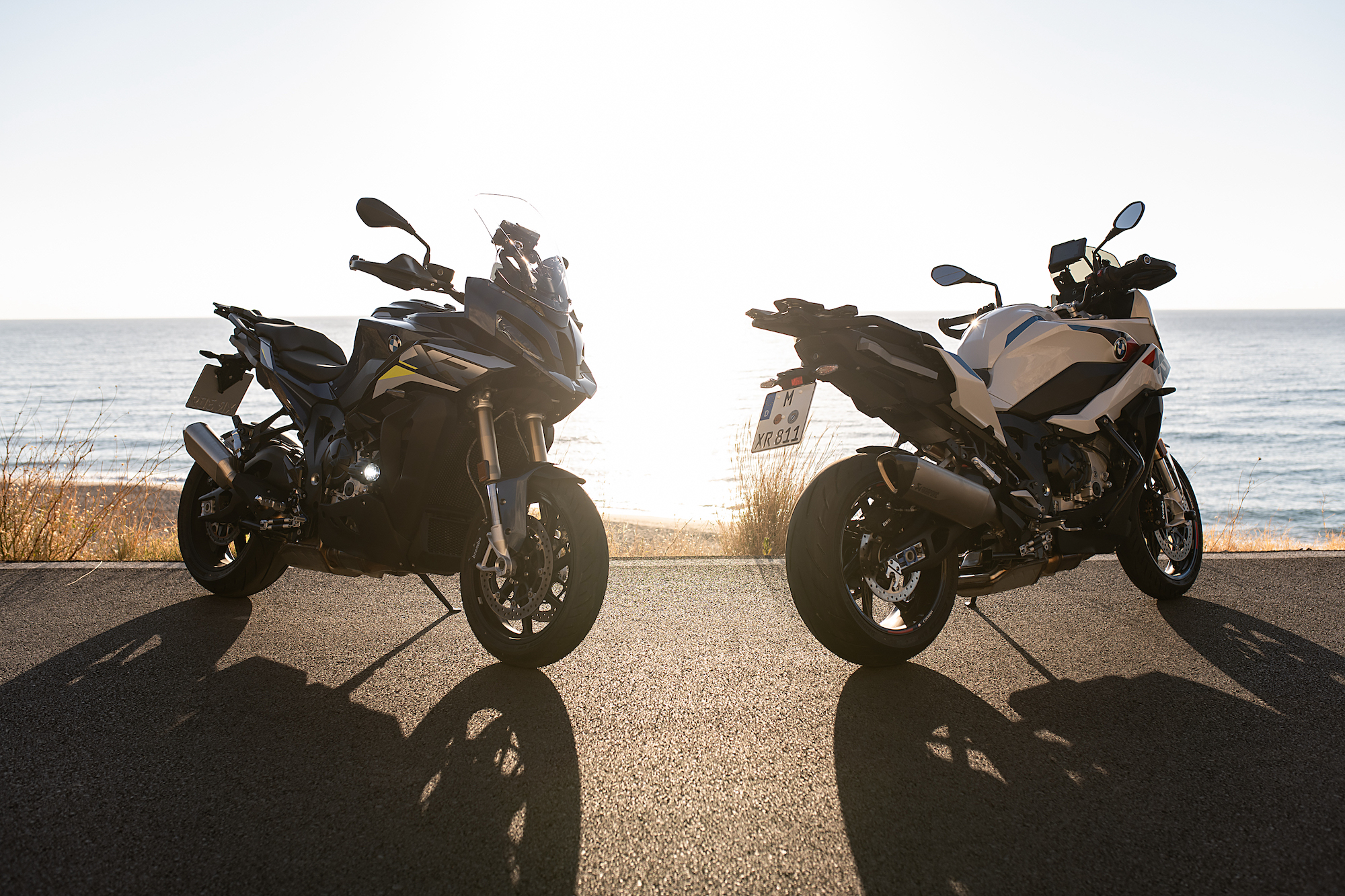 Here's the full, rather insane list of tech perks offered as standard for the 2024 S 1000 XR:
BMW Motorrad Integral ABS.

Race ABS Linked to Ride Modes.

Dynamic Traction Control.

Dynamic Brake Control.

Dynamic ESA.

Dynamic Engine Brake Control.

Ride Modes Pro.

Keyless Ride.

Steering Stabilizer.

Radial Front Brakes.

Upside Down 45mm Front Forks.

Anti-hopping, wet clutch.

Ultimate Care break-in service included.

Headlight Pro with cornering light.

Intelligent Emergency Call.

Drop Sensor.

Keyless Ride

USB Charging port.

12v Power Socket.

6.5-inch TFT Screen with Connectivity and Multi-controller.

On-Board Computer.

Electronic Immobilizer.

Headlight Pro with Adaptive Headlight.

Full LED Lighting.

Comfort Turn Signals.

Adjustable Handbrake and Clutch Levers.

Adjustable Windscreen.

Case Holder.

Storage Compartment.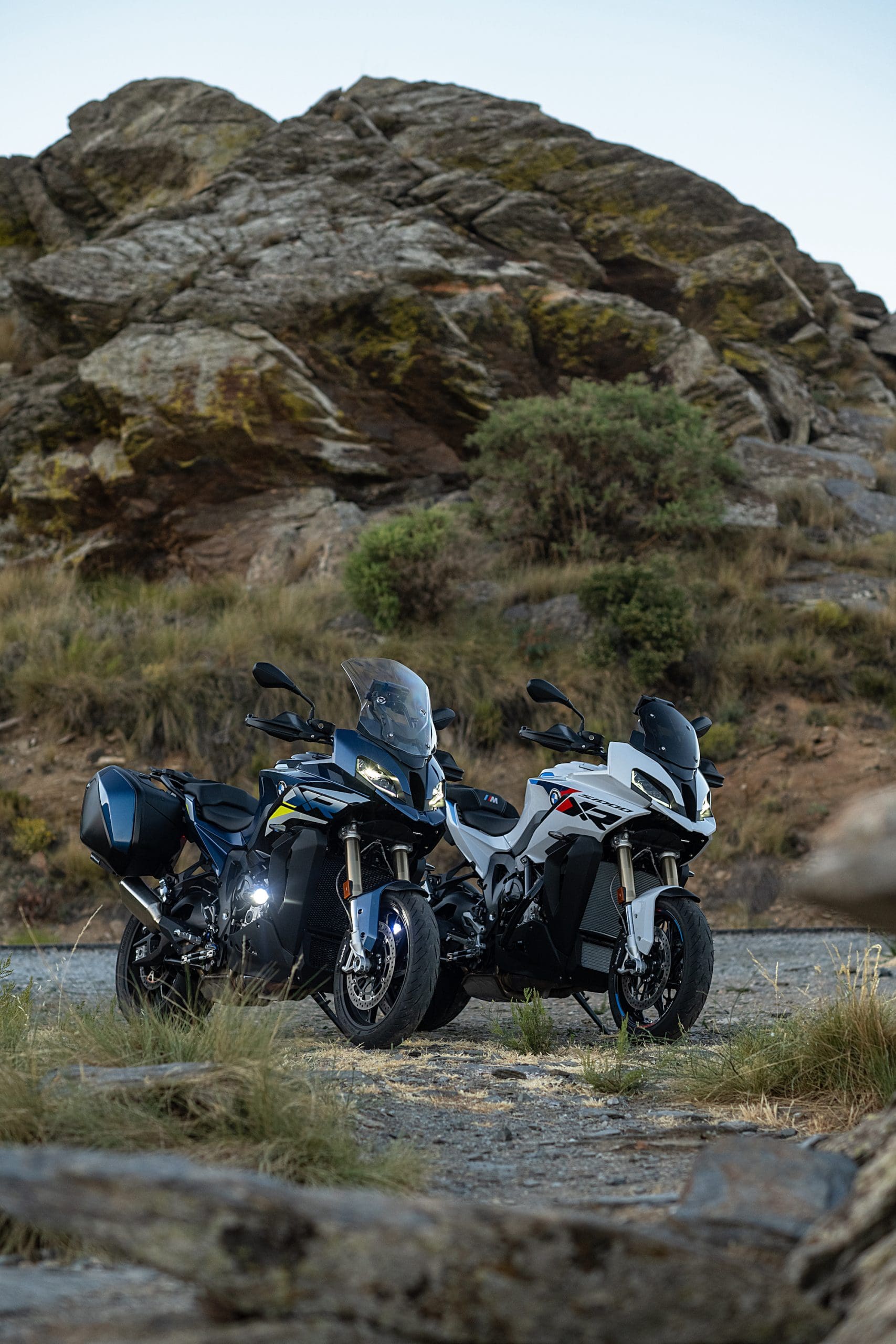 The above has been synced up to a refreshed inline-four heart sporting optimized intake runners (for flow) and customized engine mapping; this means an uptick in pony power to 999cc or 170hp @ 11,000rpm, with a tasty 14,600rpm redline and the usual 84 lb-ft of yank available @ 9,250rpm. 
We've got a higher "sit"-uation, too; BMW has punted seat height +0.4" to 33.5" with more material provided for a longer, wider saddle.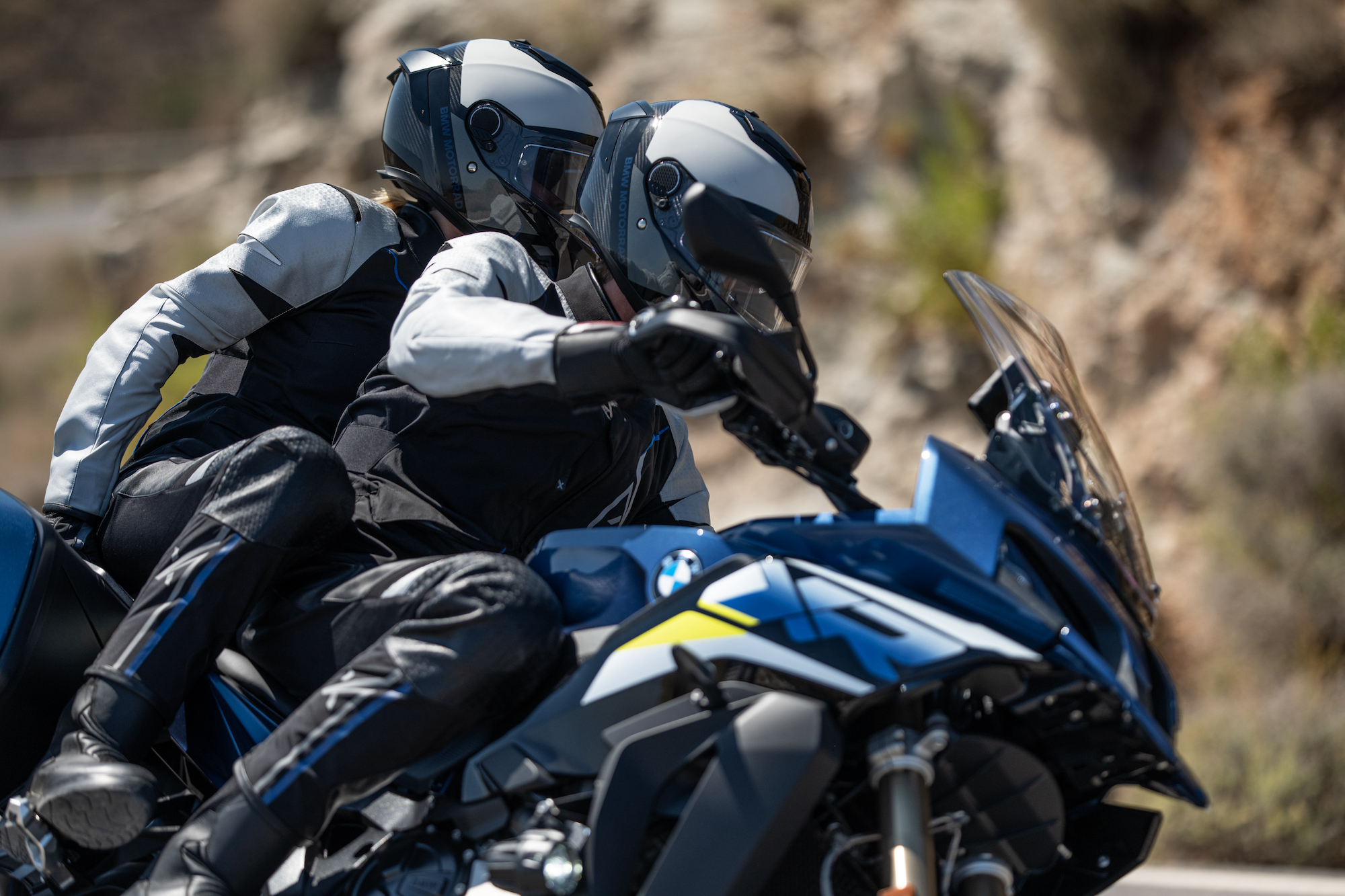 New side panels and air intakes join a re-textured radiator trim, and riders will be have the choice of three color schemes: "Blackstorm Metallic 2 (standard)," "Gravity Blue Metallic (Style Sport)," and "Light White / M Motorsport (M Package)."
Expect the 2024 S 1000 XR to be available at an MSRP of $17,495 USD (destination fees not included), with the following offered in each optional package: 
2024 S 1000 XR
Premium Package
Dynamic ESA

Gear Shift Assist Pro

Cruise Control

Luggage Rack

Center Stand

Heated Grips

Hand Protection

GPS Prep

TPM Tire Pressure Monitor

LED Auxiliary Lights
2024 S 1000 XR
M Package
Light White / M Motorsport colors

M Sport Seat (standard, low or high)

Black Tank Cap

Sport Windshield

M Lightweight Battery

Sport Muffler

M Endurance Chain

M GPS Laptrigger

M Forged Wheels or M Carbon Wheels (extra charge)
2024 S 1000 XR
M Carbon Package
M Carbon Side Panels

M Carbon Front Fender

M Carbon Ignition Lock Cover
2024 S 1000 XR Milled Billet Package
M Rider Footrests

M Passenger Footrests

M Brake and Clutch Levers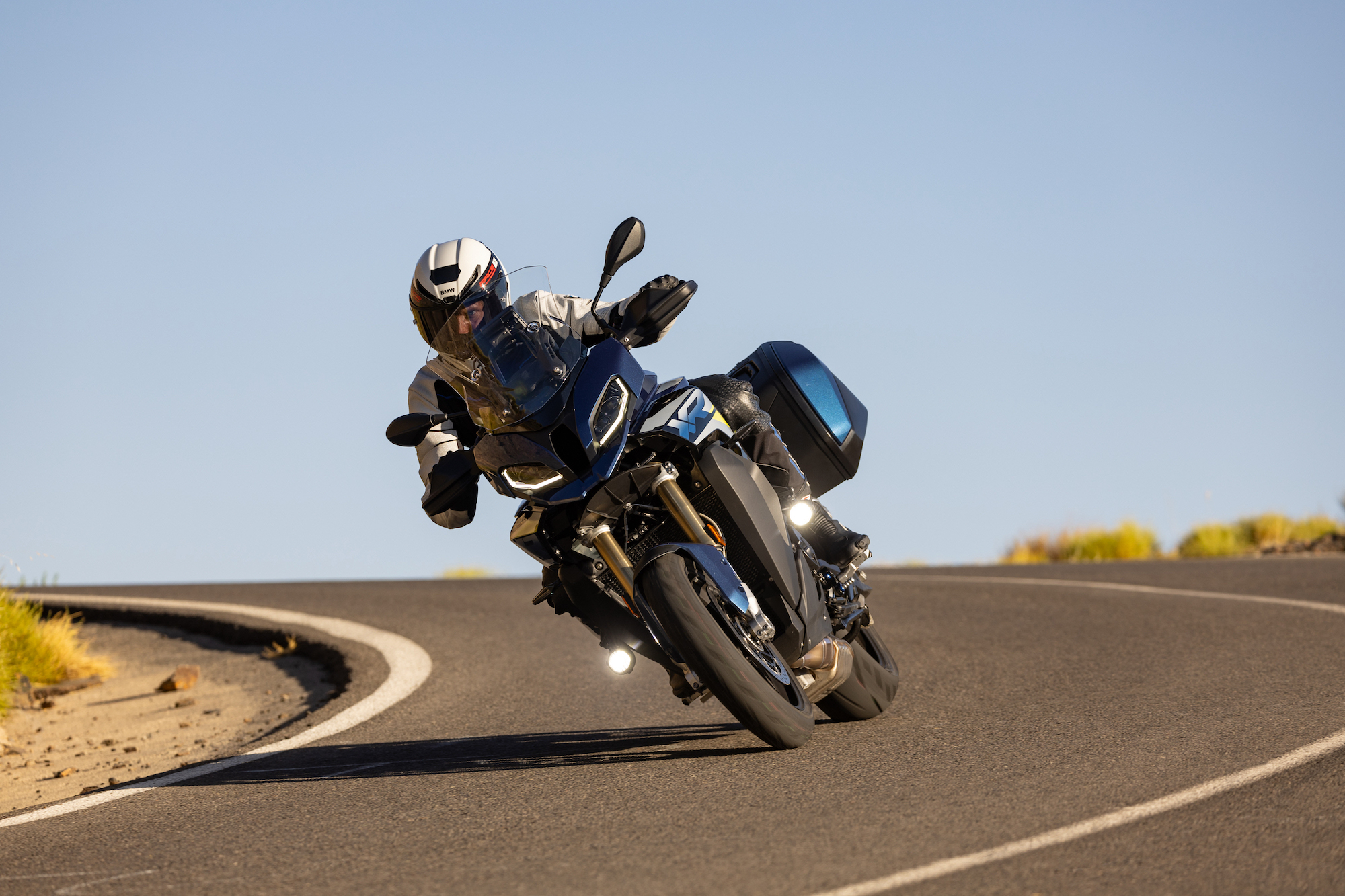 Want to soup up your hyper-touring experience one accessory at a time? Individual bits of 'ware like M-designation lower/higher Sport seats, lowering kits, a higher windshield and M Carbon wheels / an M Endurance Chain can be provided at an extra cost, so be sure to check out that list with BMW if you're keen on this bike. 
What do you think of BMW's MY2024 S 1000 XR? 
*All media provided by BMW*