The BMW K 1600 GTL has been updated with optional electronic reverse, auto emergency call function, new styling and new colours for 2017.
It was unveiled at the EICMA motorcycle show in Milan alongside the new G 310 GS and R nineT Urban G/S, updated R 1200 GS and F 800 models, as well as their ConnectedRide technologies.
There is no confirmation yet from BMW Motorrad Australia when the bike will arrive nor its technology level.
Electronic reverse is now available as an ex-works option across the whole range of K 1600s, including the new K 1600 B. The Bagger version was unveiled recently in the US specifically for their market. No word yet on whether it will be coming here.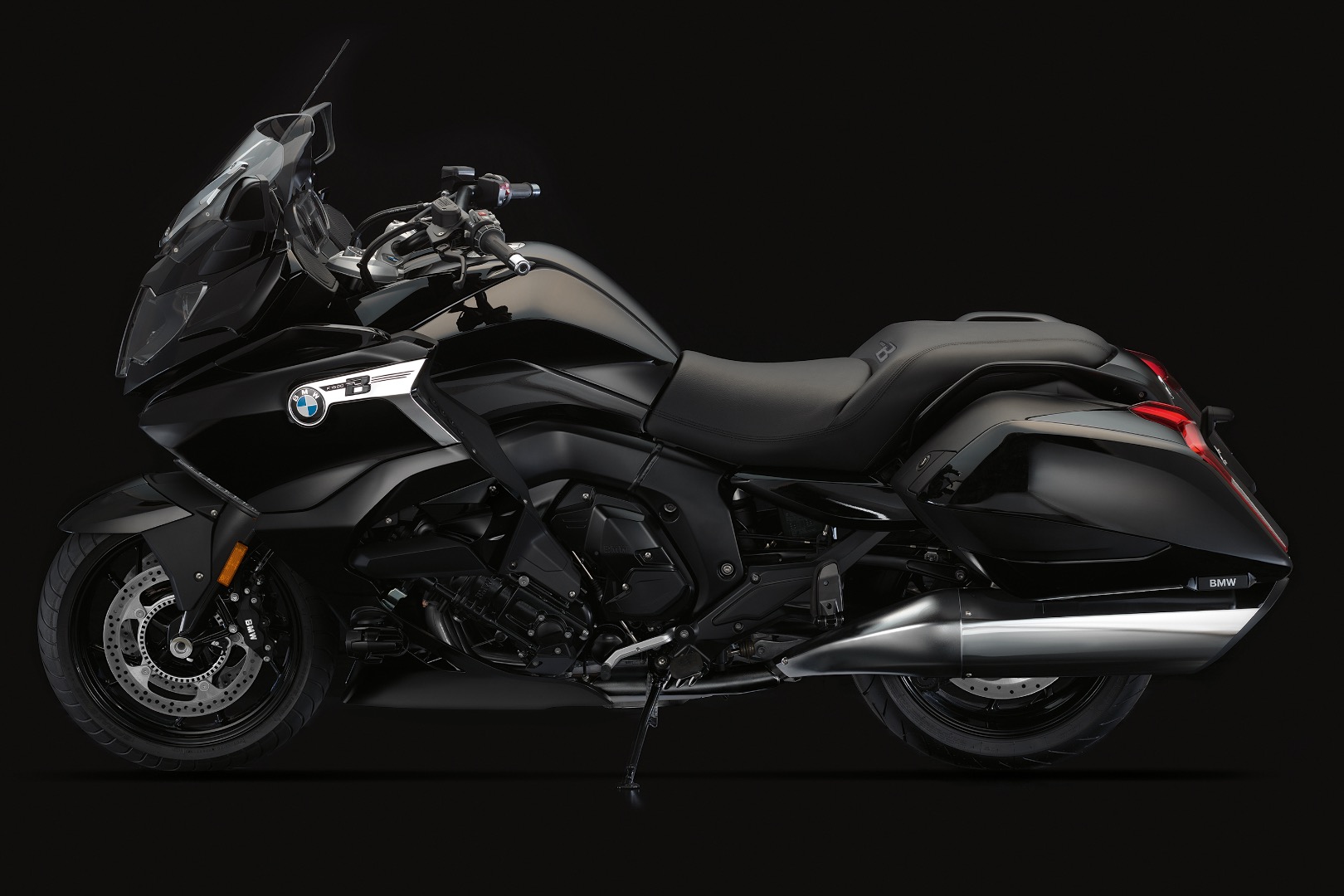 Reverse assist function is switched on by a button on the left handlebar panel. It starts to move when the rider presses the starter button.
The most important update is the six-cylinder engine is now compliant with EU4 pollution controls without any change to power (118kW) or torque (175Nm) despite the new catalytic convertor.
Rider comfort is improved with closer handlebars, lower footpegs and better wind and rain protection. The K 1600 GTL gets larger slipstream deflectors and windshield plus side trim sections moved further to the rear.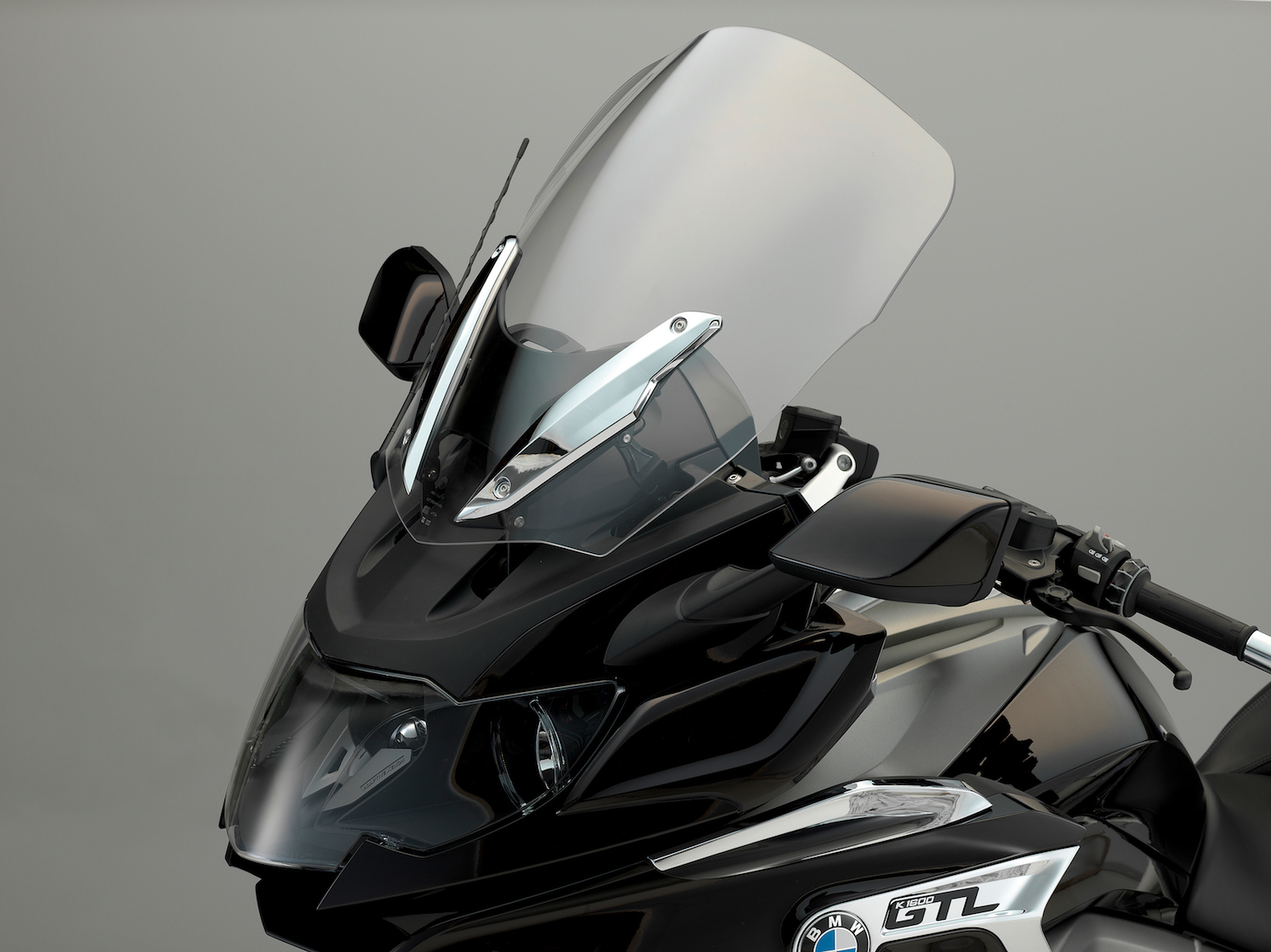 It now comes standard with a topbox and backrest, and electronic suspension Dynamic ESA with automatic damping adaptation.
Ex-works options include reverse assist, Shift Assistant Pro for clutches up and down shifts and Intelligent Emergency Call.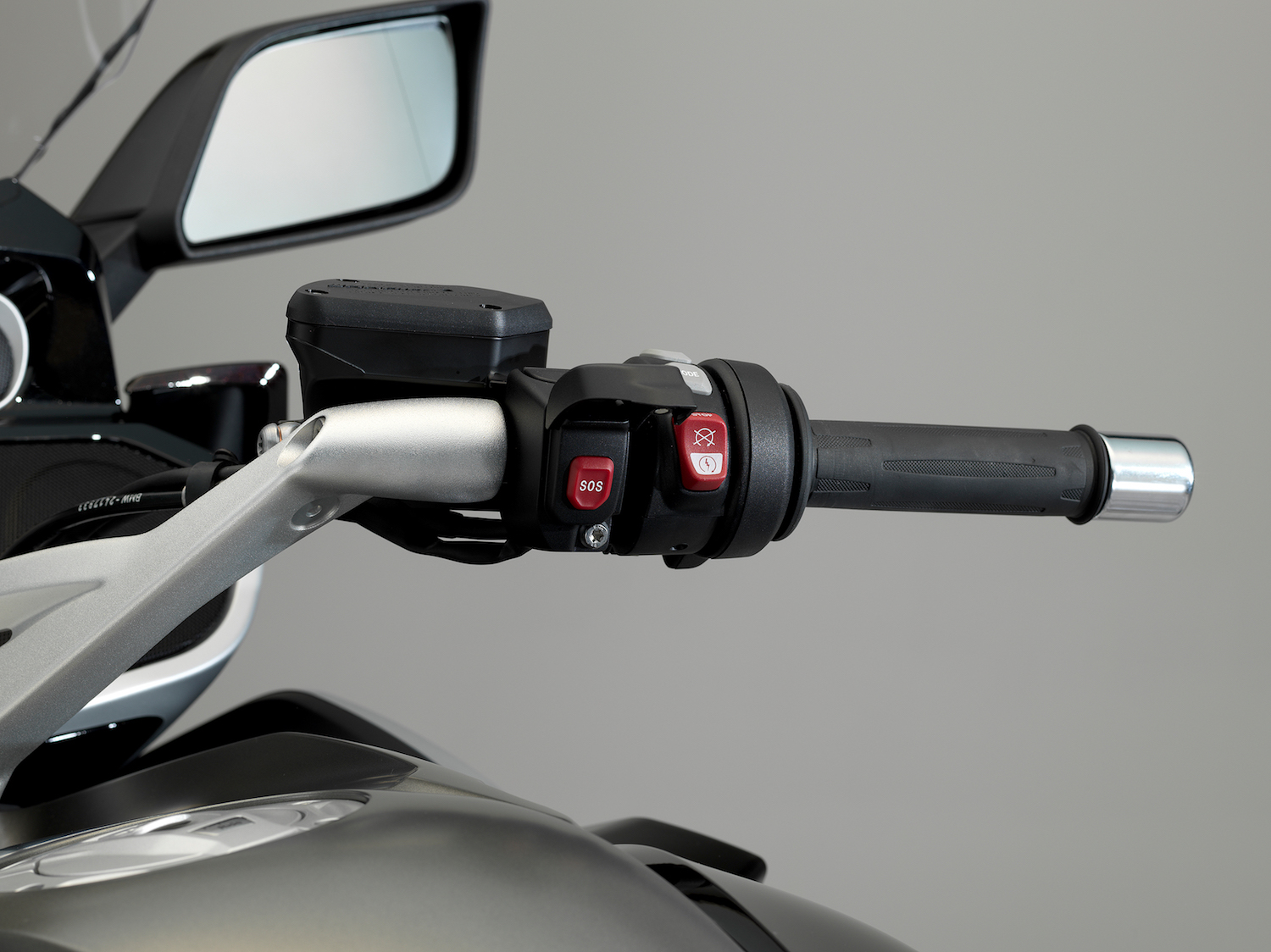 The latter automatically or manually calls for emergency services in an accident. It is currently only available in European markets with ConnectedDrive capability.
Other options are adaptive turning light, daytime riding light, Keyless Ride, Hill Start Control, central locking, forged wheels and more.
New colours are Lightwhite non-metallic and Thundergrey metallic and the K 1600 GTL Elegance comes in Ebony metallic/Blackstorm metallic.