The 2015 BMW S 1000 RR sportsbike gets a few more ponies, but also cruise control so the riders can retain their licences!
The BMW S 1000 RR has premiered at the Intermot motorcycle fair in Cologne along with the water-cooled R 1200 R and RS.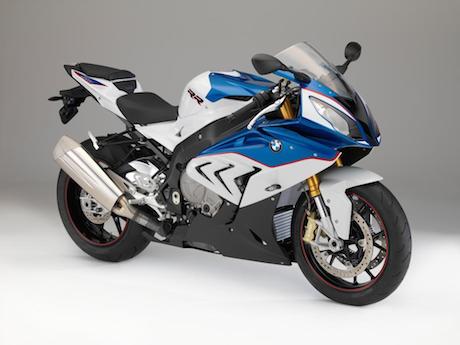 BMW says they have "refined" the S 1000 RR torque delivery and peak torque of 113Nm (up just 1Nm) while increasing power by 4kW to 146kW and reducing weight 4kg to 204kg with a full tank of fuel and Race ABS.
Power is up thanks to the re-engineered cylinder head with new duct geometry, new intake camshaft, lighter intake valves, shorter airbox intakes, and a 3kg lighter exhaust.
BMW also says the revised engine makes the superbike more user-friendly with a more linear linear torque curve and a wide torque plateau that has almost maximum torque from 9500 to 12,000rpm.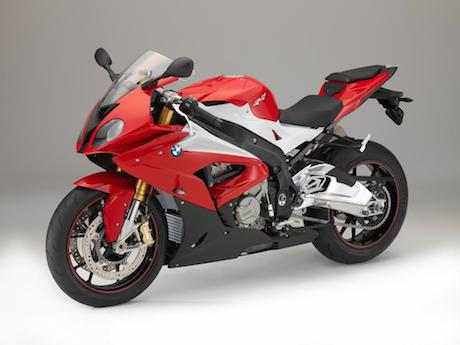 Talk about rider friendly; it is also the first superbike with cruise control so you can safeguard your licence in this heavily policed environment of speed cameras.
The restyled S 1000 RR also gets a lighter and stiffer frame, sharper chassis geometry and improved Dynamic Damping Control from the HP4 as an ex-works option.
In Australia the S 1000 RR comes with Pro riding mode feature which adds two more riding modes to the standard three (Rain, Sport and Race). The Pro modes are Slick and User and it includes Launch Control for easy racing starts and a programmable pit-lane speed limiter, just like a pro racer!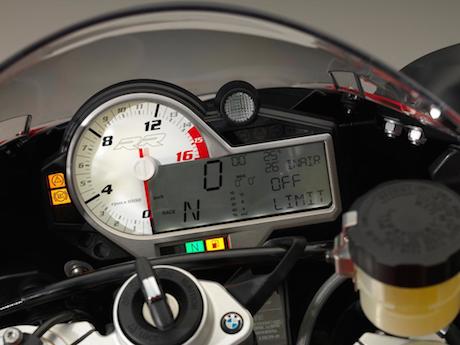 There is a plethora of other race-oriented hi-tech gizmos on theS 1000 RR such as race ABS and the optional HP Gear Shift Assist Pro for lightning-fast clutchless upshifting and downshifting.
The multifunctional instrument cluster has a new dial for the analogue rev counter as well as a redesigned LCD display with a greater array of functions. It has a new electrical system and a more powerful sensor box, along with a smaller battery weighing around 1 kg less.
It comes in red, white, black or BMW Motorsport colours with restyled bodywork, but they have retained the cockeyed asymmetric headlights.
Australian pricing will be revealed closer to the arrival date early next year.