BMW Australia has recalled their popular R nineT Scrambler (above), F Series bikes (F 700 GS, F 800 GS and F800 GS Adventure) and their scooters over a fault with an engine warning indicator light.
The official Australian Competition and Consumer Commission notice says the warning light may not activate properly.
"In the event of a fault, it could lead to engine damage and may cause the vehicle to cease working correctly and pose an accident hazard," the notice says.
The bikes were sold in Australia from October 1 2015 to October 31, 2016. A list of the Vehicle Identification Numbers of affected bikes and scooters is included at the end of this article.
BMW Group Australia or a BMW Motorrad dealer will try to contact known owners.
We are publishing the recall because the bikes/scooters may have been sold to another party unknown to BMW or their dealers.
Owners should contact an authorised BMW Motorrad dealer, or call the BMW Group Customer Interaction Centre on 1800 813 299 to arrange an inspection and repair.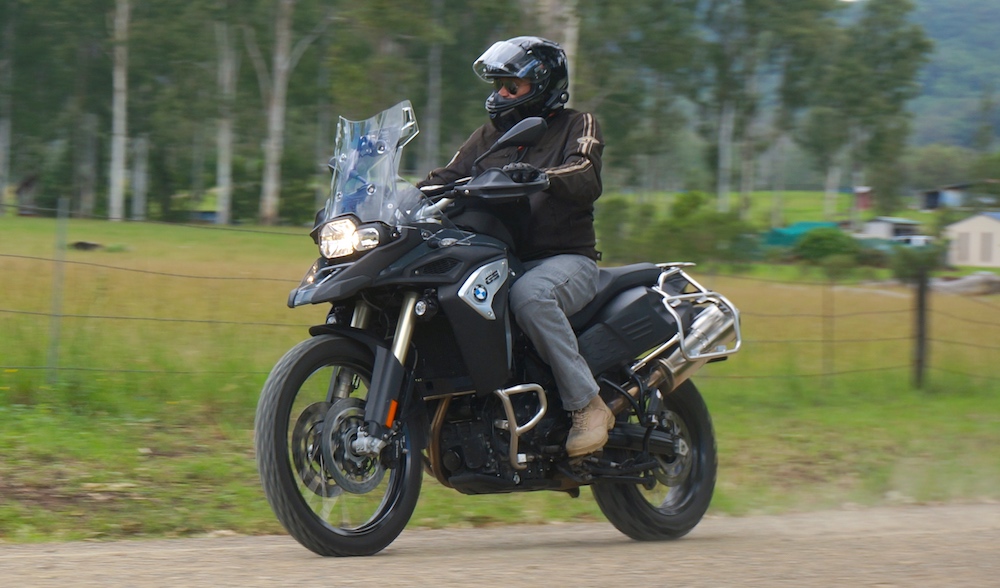 Recall notices are issued by the manufacturer through a voluntary industry code under the ACCC.
Despite hundreds of recalls by various automotive manufacturers, none has ever been mandatory.  All have been issued by the manufacturer.
While any recall is not good news for the manufacturer, it shows that they are largely diligent in fixing problems.
If you believe there is an endemic problem with your bike that should be recalled, contact the ACCC on 1300 302 502.
To check whether your motorcycle has been recalled, click on these sites:
• USA
• UK
VIN of affected bikes and scooters
| | |
| --- | --- |
| VIN | Series |
| WB10C0506GZ566876 | K19 |
| WB10B5504GZ658858 | K75 |
| WB10B5505GZ658917 | K75 |
| WB10B0600HZ585295 | K70 |
| WB10B060XHZ585305 | K70 |
| WB10B0602HZ585296 | K70 |
| WB10B0604HZ585302 | K70 |
| WB10B0608HZ586744 | K70 |
| WB10B5504HZ659817 | K75 |
| WB10B0603HZ586909 | K70 |
| WB10B0605HZ586913 | K70 |
| WB10C0504GZ566388 | K19 |
| WB10C0505GZ566416 | K19 |
| WB10B550XHZ658378 | K75 |
| WB10B5507HZ658435 | K75 |
| WB10B0609HZ584999 | K70 |
| WB10B0607HZ584998 | K70 |
| WB10B0606HZ585012 | K70 |
| WB10B0602HZ585105 | K70 |
| WB10B0600HZ585149 | K70 |
| WB10B0609HZ585196 | K70 |
| WB10B0703HZ591493 | K72 |
| WB10B0604HZ586112 | K70 |
| WB10B0601HZ586116 | K70 |
| WB10B0602HZ586125 | K70 |
| WB10B0604HZ586594 | K70 |
| WB10C0401GZ550490 | K18 |
| WB10C0504GZ567024 | K19 |
| WB10B5506HZ658510 | K75 |
| WB10B550XHZ658509 | K75 |
| WB10B5505GZ658853 | K75 |
| WB10B0604HZ585011 | K70 |
| WB10B060XHZ585014 | K70 |
| WB10B5504HZ659056 | K75 |
| WB10B5504HZ659378 | K75 |
| WB10B060XHZ585580 | K70 |
| WB10B5509HZ659537 | K75 |
| WB10B0603HZ586750 | K70 |
| WB10C0403GZ550474 | K18 |
| WB10C0502GZ566390 | K19 |
| WB10C0502GZ566857 | K19 |
| WB10C040XGZ551637 | K18 |
| WB10C0403GZ552306 | K18 |
| WB10C0502GZ567944 | K19 |
| WB10B0709HZ591126 | K72 |
| WB10B0700HZ591791 | K72 |
| WB10B0607HZ586122 | K70 |
| WB10B060XHZ586115 | K70 |
| WB10B0606HZ586595 | K70 |
| WB10B0601HZ586908 | K70 |
| WB10B0609HZ586915 | K70 |
| WB10B5501HZ659872 | K75 |
| WB10C0500GZ567943 | K19 |
| WB10B5508GZ658748 | K75 |
| WB10B0604HZ585851 | K70 |
| WB10B0706HZ591794 | K72 |
| WB10B0605HZ586121 | K70 |
| WB10B0601HZ586603 | K70 |
| WB10B060XHZ586910 | K70 |
| WB10C0506GZ565484 | K19 |
| WB10C0508GZ566409 | K19 |
| WB10C0408GZ552334 | K18 |
| WB10J3106HZ865475 | K23 |
| WB10B0607HZ585004 | K70 |
| WB10B0604HZ585008 | K70 |
| WB10B0604HZ585297 | K70 |
| WB10B0708HZ591361 | K72 |
| WB10B0701HZ591489 | K72 |
| WB10B0606HZ585575 | K70 |
| WB10B0604HZ586742 | K70 |
| WB10B060XHZ586745 | K70 |