BMW's infamous C1 scooter with a roof looks like it might be back on the drawing board, according to these 2017 patent drawings which have just surfaced.
The German company currently has five scooters: the C 650 GT, C 650 Sport, C 400 X and C 400 GT, plus the C Evolution electric scooter which has not yet been imported to Australia.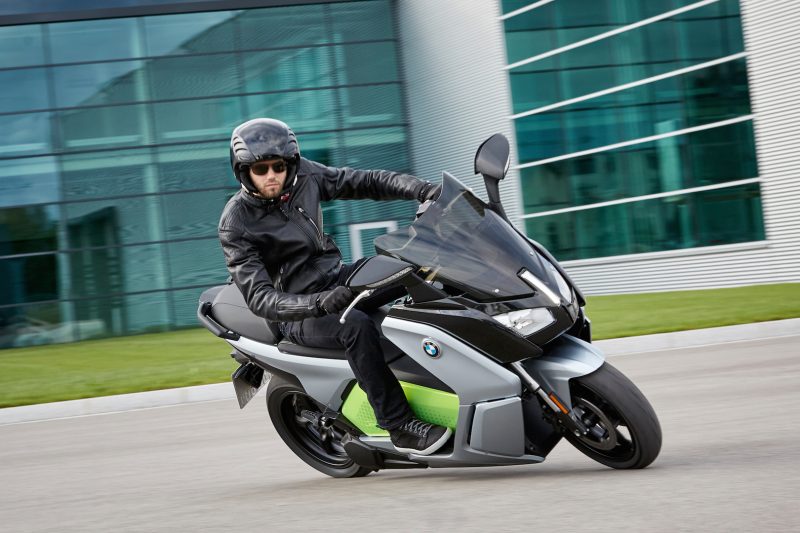 These patent drawings show what looks like a detachable roof with rear storage area on the electric scooter, but it may also be adapted for the petrol-powered models.
It could even be retrofitted to current models.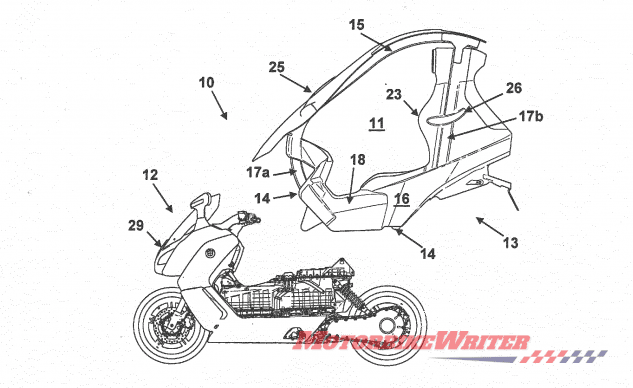 This is not the first time BMW has thought about bringing back the scooter roof. In 2009, BMW's first electric scooter was the roofed C1-E concept, powered by a Vectrix motor.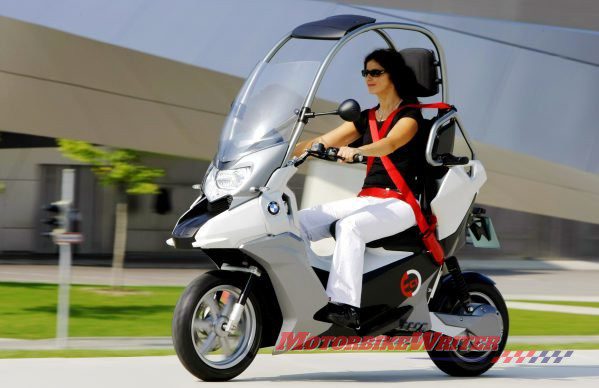 Roof failure
The whole idea of a motorcycle or scooter is to experience freedom from the cage of cars.
Adding a roof to a motorcycle or scooter not only looks ridiculous, but also makes it heavier and more unwieldy to ride because of its high centre of gravity.
Old C1 scooters can still be seen in crowded European cities such as Paris, but it was a dismal flop around the rest of the civilised world.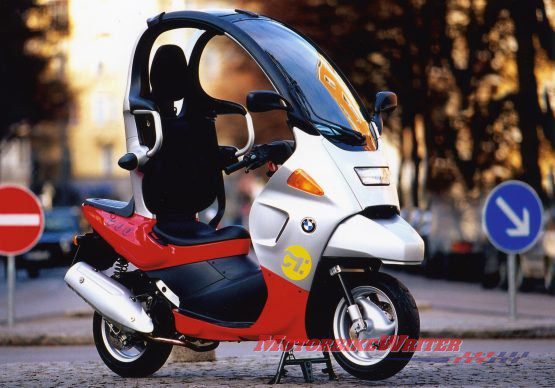 The idea was to attract car drivers to two wheels. In some countries, riders of the C1 were even allowed to go helmet-less!
Given the sales flop of the C1 which was only built from 2000 to 2002, you have to ask why BMW would consider its reintroduction?
Hopefully, the BMW patent doesn't give safety nannies the idea that the introduction of a scooter with a protective cage and seatbelt is the answer to two-wheeled injuries and deaths.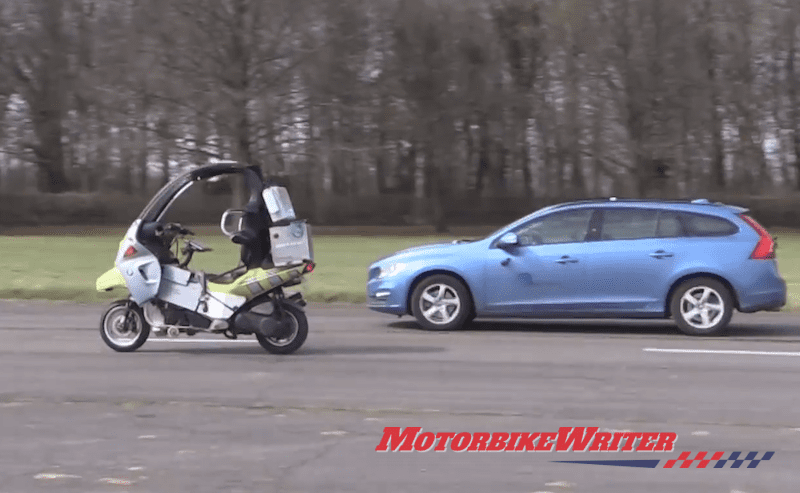 British company AB Dynamics has already used an old BMW C1 to develop by a self-riding scooter to "help improve motorcycle safety" and prove that motorcycles can interact with autonomous vehicles.