BMW Motorrad seems pretty serious about building a two-wheeled version of the hybrid Toyota Prius with yet another patent filing for hybrid drive.
Their latest patent filing shows the hybrid-drive battery for the electric motor located in the fuel tank.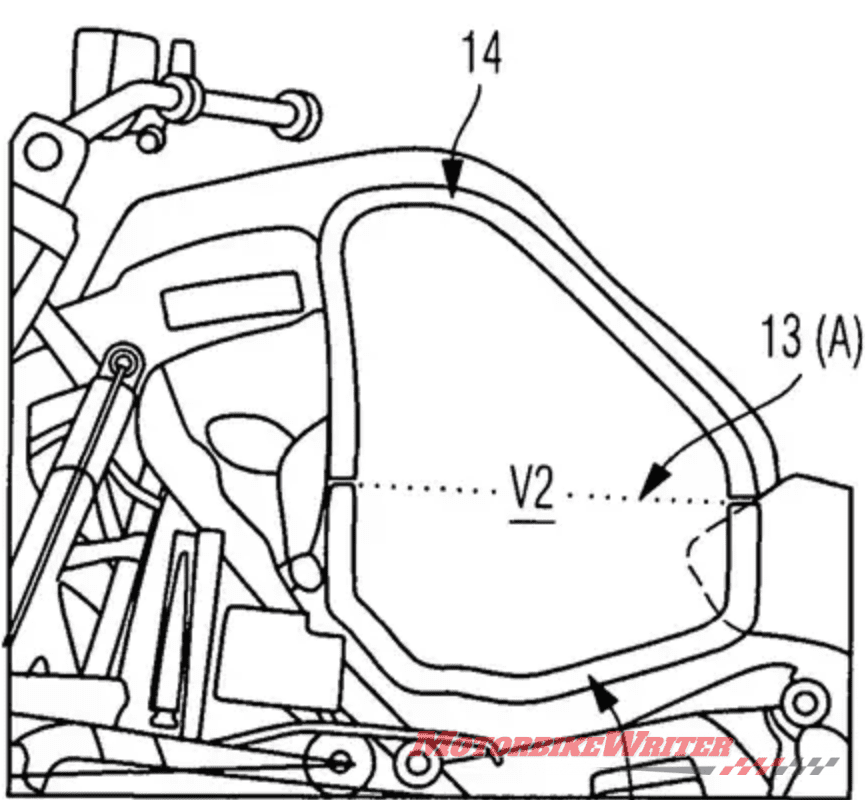 While that would sacrifice fuel range, the hybrid drive system would make up for some of the range.
It also appears the battery may be removable so you can make full use of the tank's full capacity.
In 2017, BMW filed these simplistic hybrid patent drawings with the German patent office, although they were not released until February this year.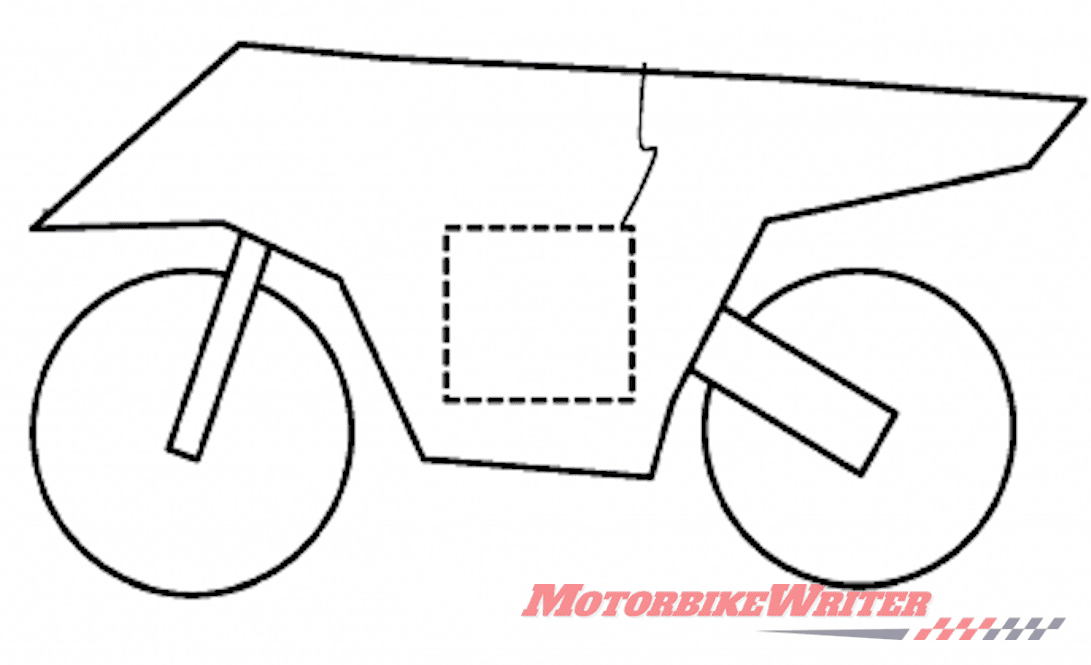 These two patent filings would make the motorcycle a two-wheeled version of the hybrid Toyota Prius which is powered by both an electric motor and a conventional fuel-powered engine.
The first filing was for an electric motor and boxer engine both delivering power to the rear wheel.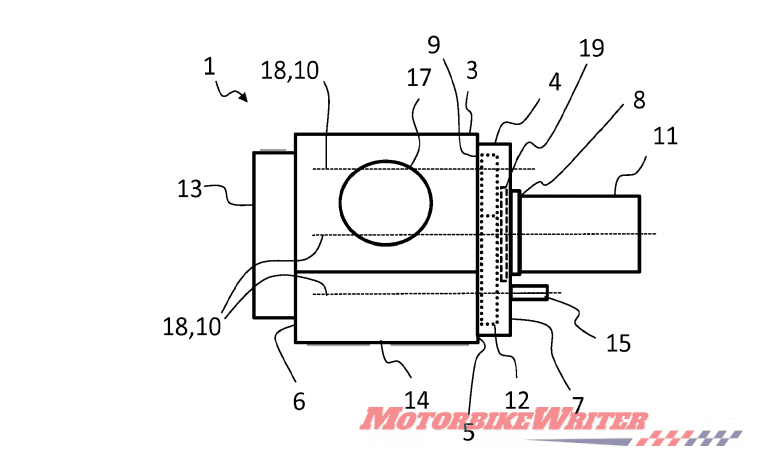 They would be connected by a planetary gear system with a torque-limiting slip clutch on the electric motor driving the crank.
The electric motor would also function as a starter motor and generator, converting mechanical power from the boxer engine into electricity.
Being a hybrid-drive system, BMW could reduce the size of the boxer engine and appease stringent Euro 5 emissions targets due in 2020.
Serious pranksters
On April Fool's Day, 2017, BMW announced a two-wheel-drive version of its R 1200 GS Adventure.
They called it xDrive Hybrid, but it was for a two-wheel-drive motorcycle, not a hybrid-powered bike.
At the time, BMW Motorrad Australia GM Andreas Lundgren said there was a "very thin border between fact and fiction in their pranks … the concept is plausible".
The Bavarian jokesters are famous for their April Fool's Day jokes, having begun running spoof advertisements on April 1 in the early 1980s.
BMW's marketing department says April Fool jokes are "designed to teeter on the verge of credibility" and often focus on a new and revolutionary piece of technology, but "push the idea just beyond the plausible."
Some of their other April 1 pranks were a self-cleaning car, remote-inflatable tyres, dog-repellent bumpers, tyres that melted snow and a self-driving car that follows you when you go for a jog.
However, BMW may still be serious about a two-wheel-drive adventure motorcycle in the future.
There have been several other two-wheel-drive motorcycles before, most notably Yamaha's 2WD system called 2-TRAC. They used it to tackle the Dakar Rally but it never made it into mass production.
The idea is not dead yet with Yamaha, either. Their PES2 electric bike is 2WD and the Japanese company has filed a patent for a new 2WD system with an electric motor driving the front wheel.
Other 2WD products and concepts include the Christini dirt bikes, Suzuki Nuda concept, Rokon, Ural 2WD outfits and Australia's own Drysdale stroker which was intended for the Australian Army.
But the biggest hint that BMW may actually be considering a 2WD bike comes from BMW accessories company Wunderlich. 
In 2016, they developed an electronic two-wheel-drive system for the R 1200 GS that also gives it a reverse gear.
The Wunderlich invention is basically a 7.6kW electric hub motor in the front wheel that neatly fits inside the ABS ring.
It sounds very similar to what BMW proposed in their 2017 April 1 press release and their patent filings.