How soon before Australia and other countries start receiving BMWs made in Thailand?
The German luxury car and motorcycle manufacturer started making the F 800 R in Rayong earlier this year and already has added a second bike, the more popular F 800 GS. How soon before they add the GS Adventure and the GT versions?
Although the bikes are being made for local and Asian markets, it must surely be tempting to start exporting to other markets. Bikes manufactured in Thailand are cheaper to make and therefore cheaper to sell, which makes them more competitive. Another advantage for the Australian market is that we have a free trade agreement with Thailand which means the bikes will be cheaper again.
Already Australia receives most of its dual-cab utes, small Fords and Honda cars from Thailand, as well as some of the Triumph motorcycle line-up and several scooters.
There should be no stigma about motorcycles made in Thailand – now called the "Detroit of Asia" – or other South East Asian countries. Most of the factories are new and have the latest technology.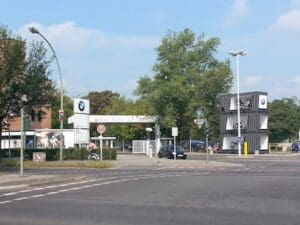 I've visited auto factories in Thailand and they appear far more modern, for example, than the heritage-listed BMW Berlin motorcycle factory.
In fact, on my tour of the Berlin facility, the spokesman said they were continually frustrated by heritage rules when they wanted to make alterations to the building to update their assembly line.
Meanwhile, Australia looks set for more SEA models with Yamaha believed to be considering some bikes made in Malaysia and Harley about to start importing the new Street 500 to Australia with a choice of bikes from Kansas or Thailand.
When Triumph started making bikes in Thailand, they changed their brand on the engine casings from "Made in England" to "Product of England". There didn't seem to be any knee-jerk reaction. In fact, Triumph has continued to grow sales in Australia in recent years.
It might be time for BMW owners to put any country-of-origin snobbery behind them.