BMW has added a the C 400 scooter range to its line-up, but has yet to add its electric scooter which was launched six years ago.
In 2013 the BMW C 600 Sport and C 600 GT scooters started at $13,990 and $15,990 plus on-road costs. Now they are $14,150 for the Sport and $14,490 for the GT.
When we rode them in 2013, we said you could be forgiven for forgetting you were on a scooter as they were so powerful and handled so well.
BMW has now added a range of 350cc scooters priced from $8990 for the C 400 X to $11,890 for the C 400 GT which adds a rider backrest, passenger footboards and a higher windshield.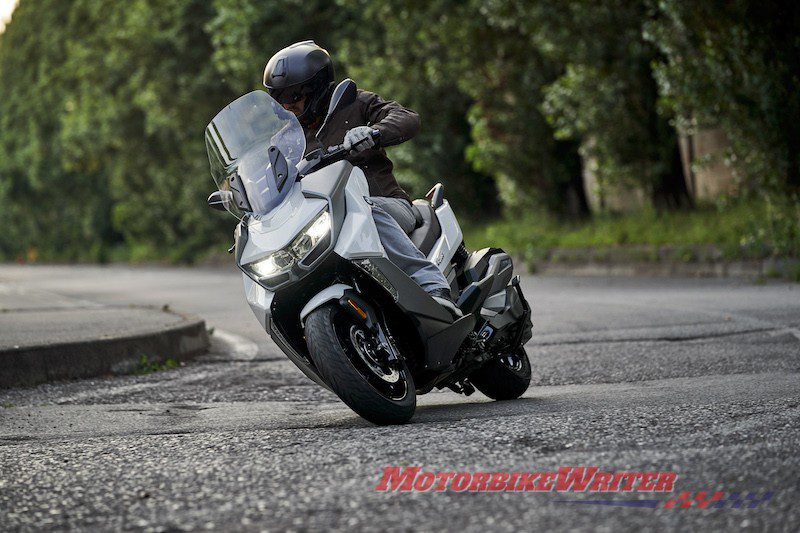 That's a lot to pay for a 350cc single-cylinder scooter, especially when BMW's single-cylinder G 310 R and GS cost only $5790.
Maybe it's because the latter is made in India, rather than Berlin like these scooters.
There is still no word on their electric scooter being introduced to Australia.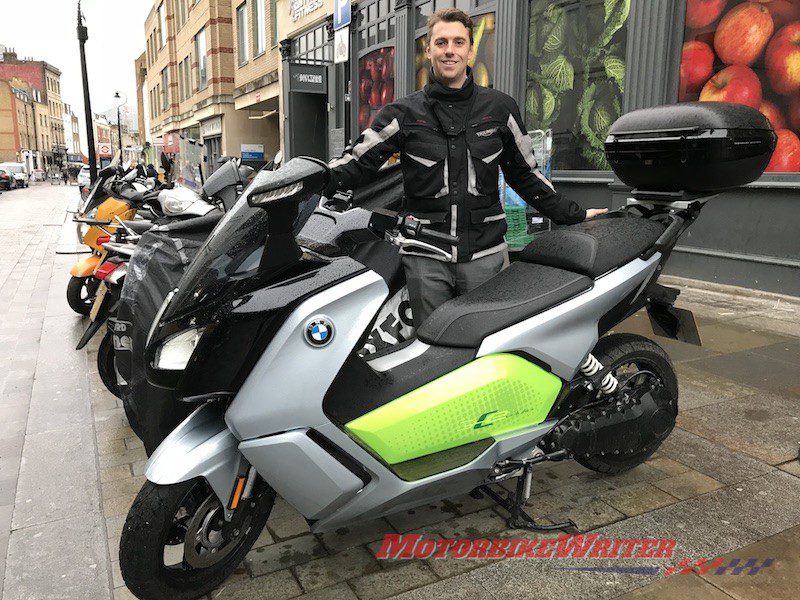 BMW C 400 scooters
The BMW C 400 X and GT also come in "ion" models featuring a 6.5-inch full colour TFT screen with handlebar-mounted Multi-Controller that allows riders to make phone calls and listen to music vi Bluetooth.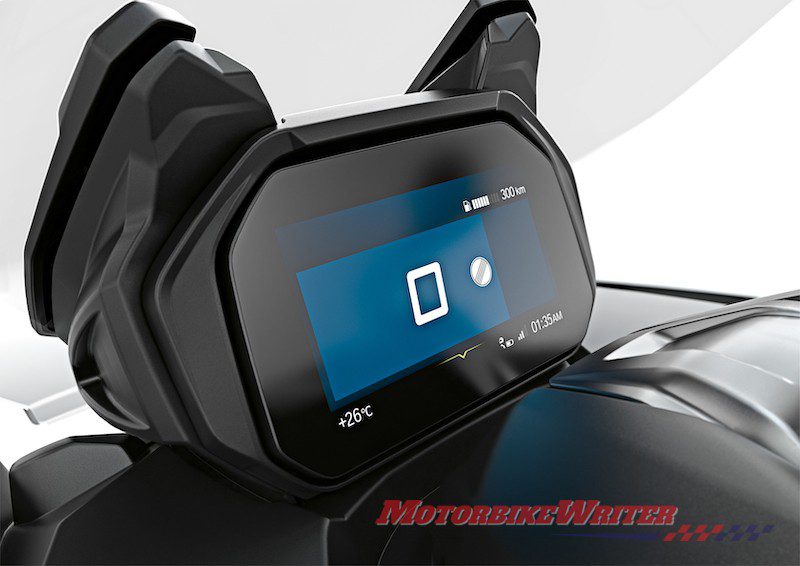 The C 400 X ion is priced from $11,290 and includes a daytime running light while the C 400 GT ion starts at $11,890.
All C 400 scooters all powered by a single-cylinder with 25kW of power at 7500rpm and 35Nm of torque at 6000rpm, married to a Continuously Variable Transmission.
Features include LED lighting dual 265mm front discs, keyless ignition, traction control and a Flexcase storage system.
This patented under-seat storage space can be extended downward via a flap in the rear base.
It is waterproof and can fit a full-face and jet helmet.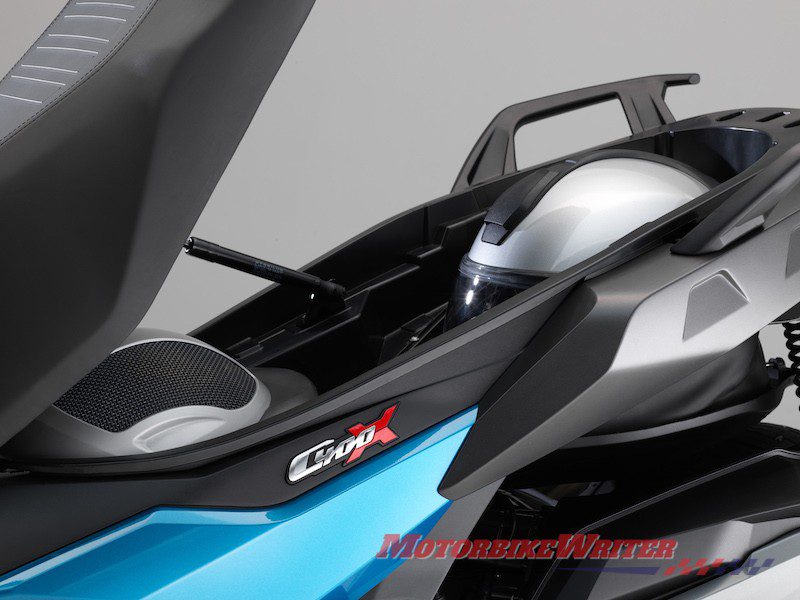 There are two extra storage compartments in the front cowl operated via a button. The right-hand storage compartment includes a 12-volt power socket. A USB adapter is an optional accessory.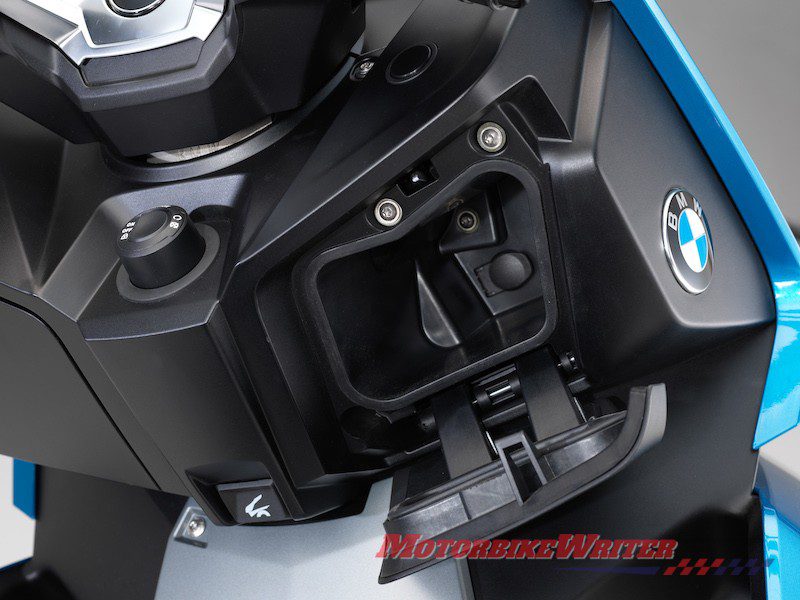 The mid-sized scooter comes with a side stand and a "kinematic" centre stand that is easy to deploy.
The BMW C 400 models can also be fitted with a luggage rack for a topcase.