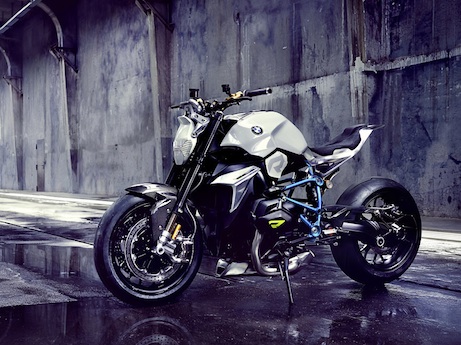 BMW Motorrad have promised many more boxer-powered roadsters like the R nineT and they look like delivering with the release of these photos of the Concept Roadster.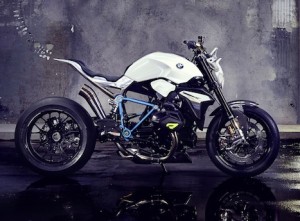 It is being launched at the Concorso d'Eleganza Villa d'Este 2014 where they unveiled their Concept 90 – a joint project with LA-based Roland Sands Designs – last year. The bike later became the R nineT.
However, the R nineT ended up being almost nothing like the clever Concept 90, so we can be forgiven for being a little sceptical about how similar a production version will be to this concept.
BMW says the stubby-looking Concept Roadster "embodies the future of the BMW boxer-powered roadster" with an emphasis on fun rather than function. Which means that, like the R nineT, it won't have all the electronic fun-spoiler technologies.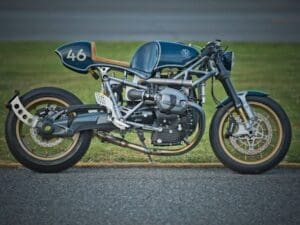 It also shows that there is a lot of life left in the air/oil-cooled boxer, rather than the water-cooled "wasser boxer" in the new GS, GSA and RT. The engine hasn't been tweaked, though. It retains the same power (92kW or 125bhp) and torque (125Nm) as the last of the air/oil-cooled GS models.
The most striking visual aspects are the stubby tail, the slammed front end and the high-rise 2-stroke-style megaphone exhaust. The whole emphasis of weight is forward and down so it looks like the engine is about to fall out of the machine.
BMW says the LED headlight "presents a modern, dynamic interpretation of the classic circular headlamp". They say it is "an extremely technical look ", but it looks like the head of a creature from a sci-fi film. At least it's symmetrical and not the cockeyed off-balance headlamp they have used on other models. However, the simple, classic rounded style of the R nineT headlight is much better.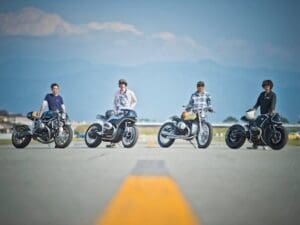 The solo seat doesn't look very comfortable despite being covered in perforated Alcantara leather and the riding position seems to be a jockey crouch with tank indents for knee grips. The self-supporting rear structure is fashioned from a single piece of aluminium.
The valve covers are also made of milled aluminium with a yellow accent for a more modern interpretation of the traditional engine. BMW says it is inspired by the knee pads of a racing suit.
BMW says the aerodynamic spoiler also incorporates the exhaust silencer and meets future noise prevention requirements.
While there is no word on when this will go into production, what it will look like or what it will be called, we can take our cue from the Concept 90 which was unveiled in May last year and went into production about six months later with a totally different face and name.