Keeping your motorcycle chain clean, lubricated and tensioned is a messy business, but now BMW has developed a special chain that never needs lubricating nor re-tensioning.
BMW has long been known for its maintenance-free shafts, but now they have extended that ability with their M Endurance chain in 525 pitch.
BMW Group Australia Nick Raman Product Communications Manager says the M Endurance chain is standard on the S 1000 RR Race and S 1000 RR M Sport from September 2020 production.
"It is also standard on the S 1000 XR Sport and available optionally on the S 1000 XR Tour from August 2020 production," he says.
"The ex-factory price for the chain on the S 1000 XR Tour is $160, though we don't have any information at this point on whether it will be available on other models."
That's not too bad considering chains cst between about $50 and $200 for a gold link model and these should last longer.
BMW Motorrad's global release says "further models are being prepared for this feature", so we expect the F and G models will get something similar.
However, it may also be suitable for non-BMW bikes.
Company spokesman Gerhard Lindner says: "I think you can put it on every bike with a 525er chain."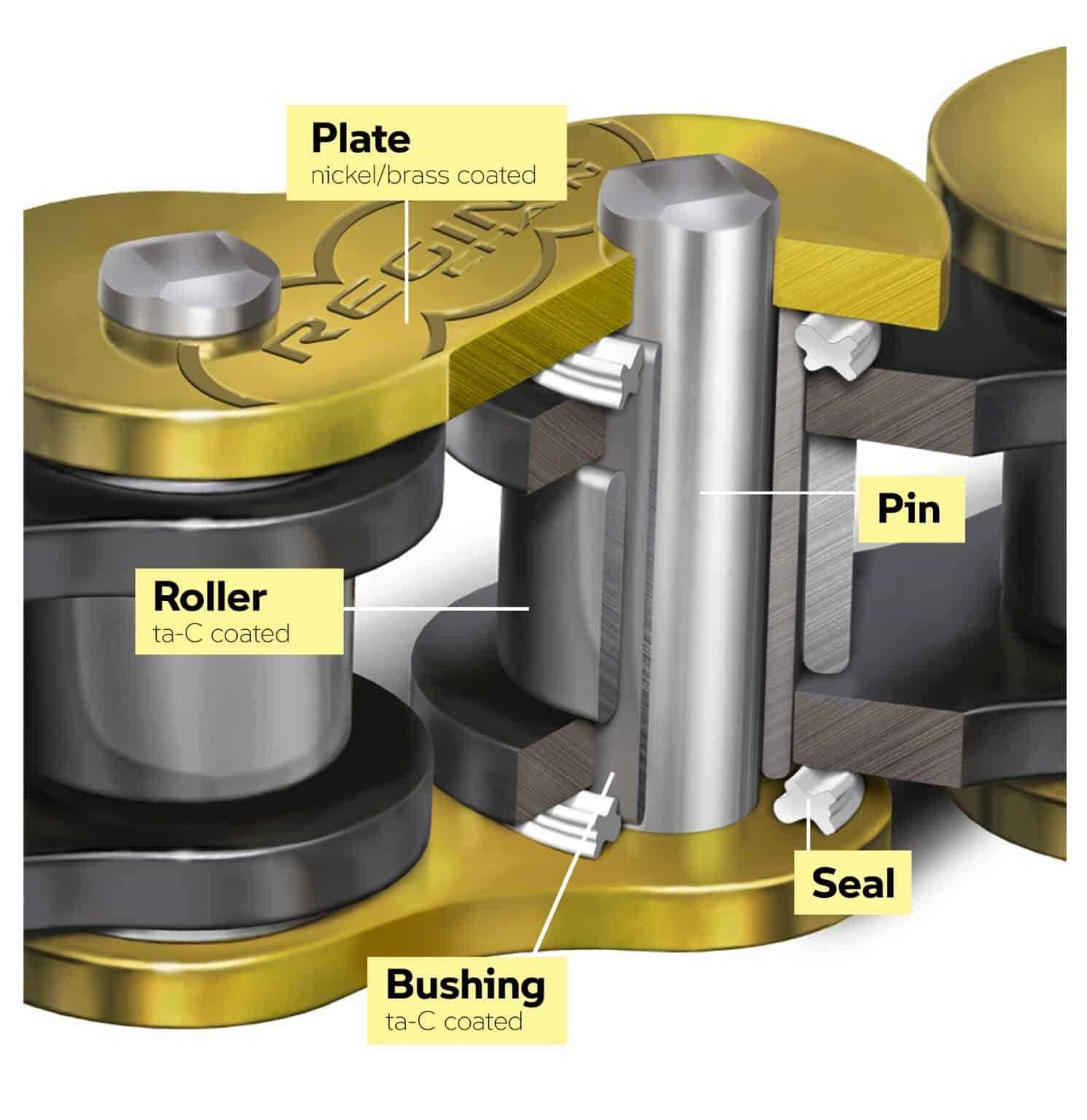 So how does it work?
The M Endurance chain has a resident permanent lubricant filling between the rollers and pins, enclosed by X-rings, so they don't require lubrication, nor re-tensioning.
BMW uses a new tetrahedrally amorphous carbon (ta-C) coating material for the rollers. It is also known as industrial diamond.
This coating is harder and more resistant than Diamond Like Carbon. The only thing tougher is pure diamond.
BMW says the ta-C industrial diamond coating "does not wear off" and "drastically" reduces the friction coefficient.
"Thanks to excellent dry lubrication properties and the elimination of wear, the tetrahedral amorphous carbon coated rollers of the M Endurance chain offer maintenance comfort equivalent to that of a shaft drive motorcycle," BMW claims.
"This includes all the cleaning work that is unavoidable with a conventional chain due to splashed lubricant. Accordingly, the M Endurance chain also offers maximum environmental friendliness."